How much do I need? Click here to use our handy calculator.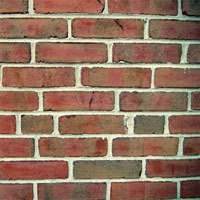 Brick Sand
Sometimes referred to as fatty sand. Mainly used for mortaring brick or stone work and for laying under pool linings. Standard mix for mortar is 6:1 (6 parts sand to 1 part cement). For one cubic metre of sand you will need 8 x 20kg bags of cement. This will lay approximately 1200 bricks. Shades of colour may vary between batches.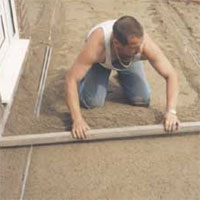 Concrete / Paving Sand
Mainly used as a concrete sand in a standard 4:2:1 mix (4 parts 14mm screenings, 2 parts sand, 1 part cement).
Concrete / Paving Sand is the main sand used when laying pavers, and is also the ideal sand for a water tank base.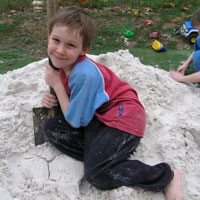 Fine White Sand
Ideal for use in childrens' sand pits. Also recommended as a jointing sand for paving. It can be mixed with brick sand 50:50 to make a general render. (3 parts brick sand, 3 parts FW sand, 1 part cement)