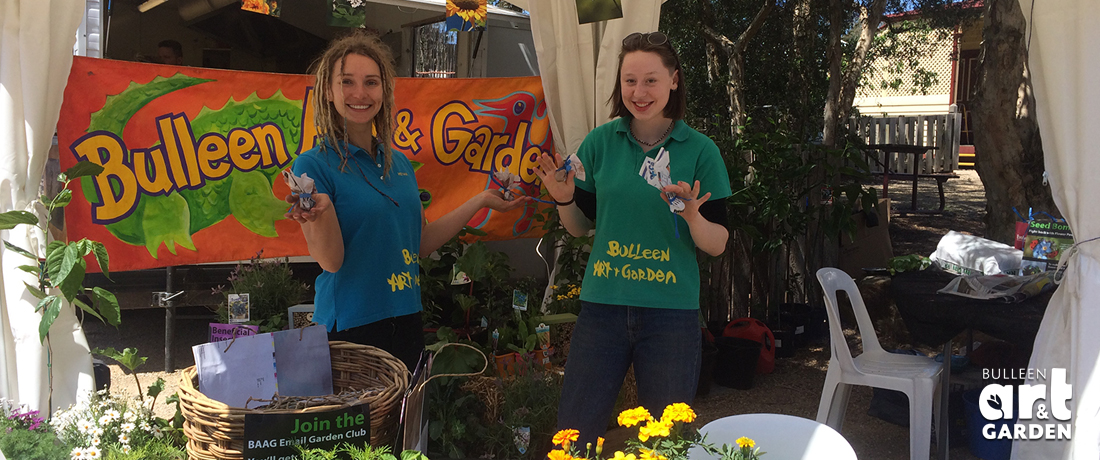 BAAG has been working to improve habitat, protect local ecosystems and plant species in the Little Bolin Parkland adjoining our garden centre for over twenty years in partnership with:
* Friends of Yarra Valley Parks
* Parks Victoria
* The Local Community
* Melbourne Water
* Wally the wombat, his family and friends
Friends of the Yarra Valley Parks
The FYVP believe that the Yarra Valley Parklands has the potential to become one of the great urban conservation parks. Their activities include plant propagation, planting and weed removal. They work with Parks Victoria rangers and focus our efforts in parks along the Yarra River from Burke Rd Ivanhoe upstream to Warrandyte. There are also loads of other conservation groups in the Yarra Valley to choose from. Give one a go today!
Nature protecting and learning volunteering
Volunteering with local conservation groups can be a memorable learning opportunity. You get close up with, and learn about, locally native plants, animals and their habitat.
"It gives us a real buzz to revisit Sweeneys Lane, where 20 years ago our parents got us to plant trees. A majestic eucalypt forest now stands there" – Rowan and Brodie Hartley.
If you are interested in helping in Little Bolin drop an email to bolin@baag.com.au
Organisations and community groups we are closely involved with include:
· Sustainable gardening Australia (SGA)
· Parks Victoria
· Environmental and Cultural services departments of Manningham, Banyule, Nillumbik Councils.
· Manningham Tourism Advisory Group
· Friends of the Yarra Valley Parks
· Transition Banyule
· SGA Eltham Pod
· Friends of Little Bolin
· Edendale environmental Centre & Farm, Eltham
· BAAG Vegie Swap
Community Organisations BAAG is a member of, supports or works with
Industry & Educational Associations
· Nursery and Garden Industry of Victoria
· Garden Centres Australia
· Tree and Shrub growers of Victoria
· Burnley Horticultural College
· Box Hill TAFE and The Patch training program
· Swinburne University
· Northern Melbourne Institute of TAFE (NMIT)
· Many local schools and kindergartens
Environment and community focused groups and organisations
· Friends of the Earth
· South Melbourne Commons
· Transition Banyule
· Cultivating Community (Community Gardens)
· Local Food Connect
· SLF Sustainable living Foundation
· Planet Ark
· Northern Regional Waste Management
· Neami and the Austin adolescent inpatient psychiatric unit
· Local FM community radio
Art focused groups and organisations
· Montsalvat
· Heide Museum of Modern Art
· Manningham Arts & Culture Club Network
· Kevin Heinze Garden Centre
· Association of Sculptors of Victoria
· Contemporary Sculptors Association
· Ceramics Victoria
· Melbourne's Valley of the Arts
Gardening focused groups and organisations
· Rose Society of Victoria
· Doncaster Garden Club
· Ivanhoe Garden Club
· Royal horticultural society of Victoria
Artists who exhibit in the gallery
In addition to well Over 250 individual artists, the following groups exhibit
· Churinga Clayworks –a supported studio for artists with an intellectual disability
· Basketmakers of Victoria
· Box Hill Clayworkers
· Eastern Studio Potters
· Sanctum Theatre
· Clay Dreamers Studio
· Textile group
· Primary Schools
· Young Artists
· Bulleen Art & Garden Staff
· SGA artists
Suppliers
BAAG makes an effort to deal with small suppliers, such as local crafts people, small growers of specialised plants. BAAG currently works with over 775 individual suppliers, including where possible those supplying:
· Product with environmental credentials
· Locally sourced indigenous plants
· Produce plants & certified organic products
· Fair trade product
· Local product
· Handcrafted works