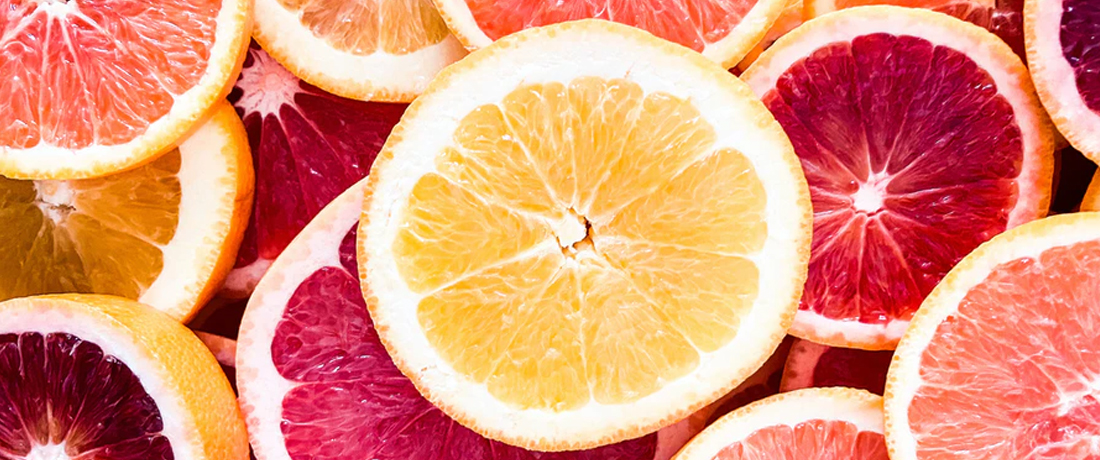 Grapefruit grow on a vigorous evergreen tree that can easily reach a height of 4 metres or more, with a similar width. Pruning will keep them to a manageable size. All varieties like well-drained soil and full sun. You will be rewarded to with kilos of fruit if you choose the most suitable variety for your climate.
All grapefruits are self-fertile and are great eaten fresh when used in preserves or marmalades. Grapefruit trees are excellent for screening or hedging, they make fantastic shade trees and are easily espaliered. Not recommended for pots.

Important note about plant availability.
There are hundreds of factsheets on our website provided for your information. Not all plants will be available at all times throughout the year. To confirm availability please call (03) 8850 3030 and ask for the nursery.
Varieties
Ruby Red – The medium sized fruit has a red blush beneath the yellow skin as it ripens in July / August. The flavour is distinctly sweeter than other grapefruit, but still has that great grapefruit tang. The fruit makes a wonderful juice with its red / pink colour. The tree is dense and bushy and crops abundantly year after year. Originating in the West Indies, this variety has high heat requirements… so choose the warmest position possible. Leave the fruit on the tree to sweeten as long as possible.
Marsh – Being a parent of the red grapefruit it is very similar, but this variety has yellow flesh. A good strong growing tree that fruits consistently. If red flesh is not your thing, this is the grapefruit for you. The large fruit has a thin, smooth skin and a sweet flavour. The fruit has virtually no seeds and is late ripening.
Wheeny – The traditional grapefruit. Originating in NSW, the Wheeny is actually a hybrid of the Pummelo. It has large yellow fruit with a medium to thin rind and a very bitter, acidic flavour. Wheeny is one of the quickest and strongest growing citrus varieties and produces a large tree. Wheeny fruits heavily and reliably. Once your tree is established you will be sharing the grapefruit with the whole neighbourhood in late summer.
Thompson's Pink – The Thompson's Pink Grapefruit has a large fruit with few or no seeds. The flesh can vary in colour depending on the area. Under favourable conditions it is a light pink colour. The spring blossom can take up to 14 months to mature, but you must allow the fruit to ripen on the tree as long as possible to develop sweetness. Most fruit ripen in winter.
Pummelo / Shaddock – Similar to a grapefruit, the Pummelo, also referred to as a Shaddock. It can bear fruit to the size of a football. The fruit is not as sour as a grapefruit, but has a very thick rind… often with more rind than flesh.