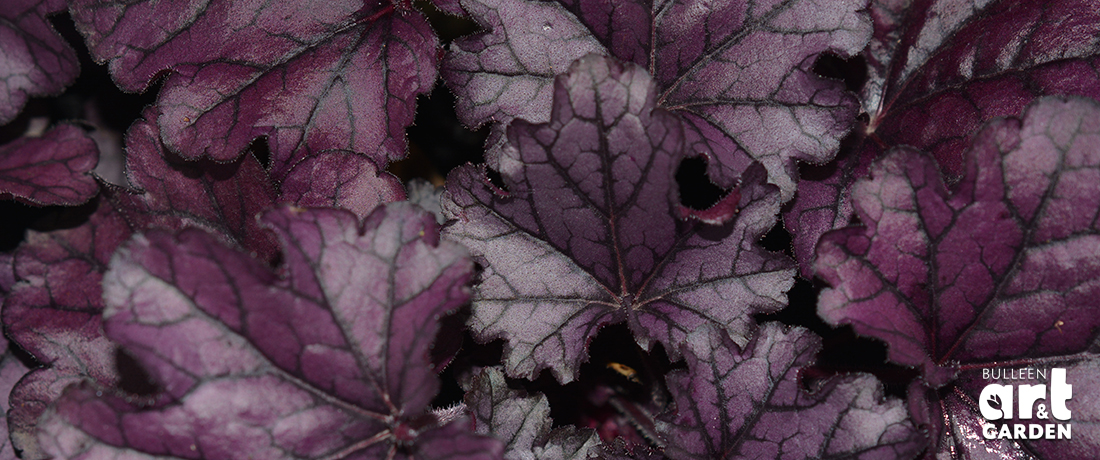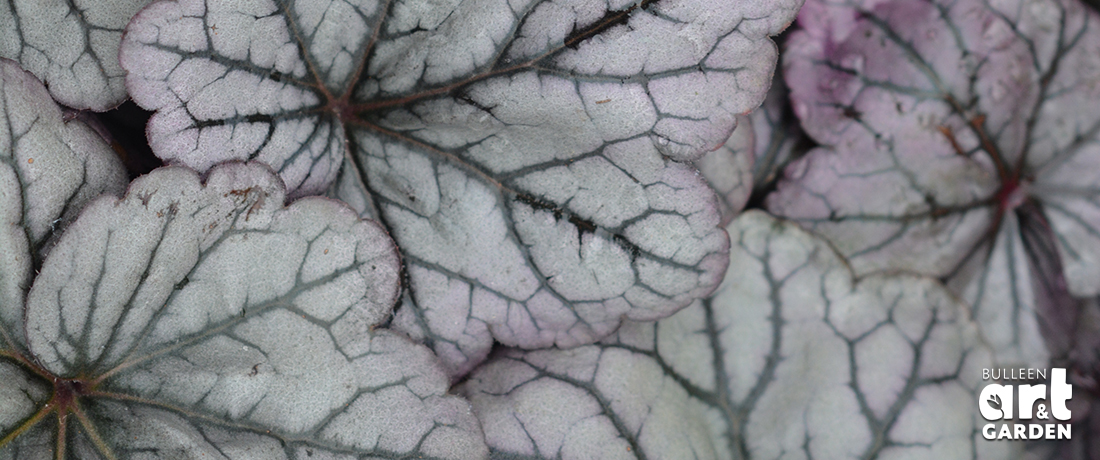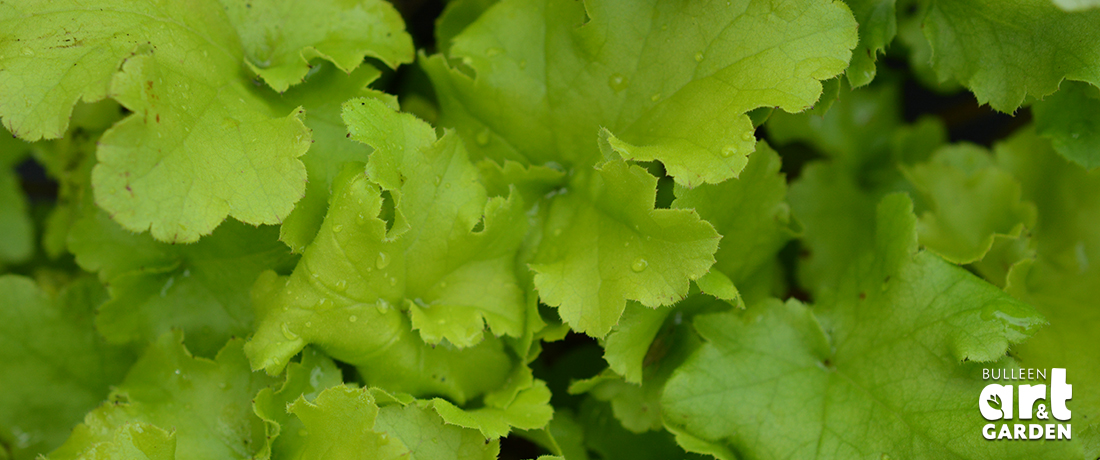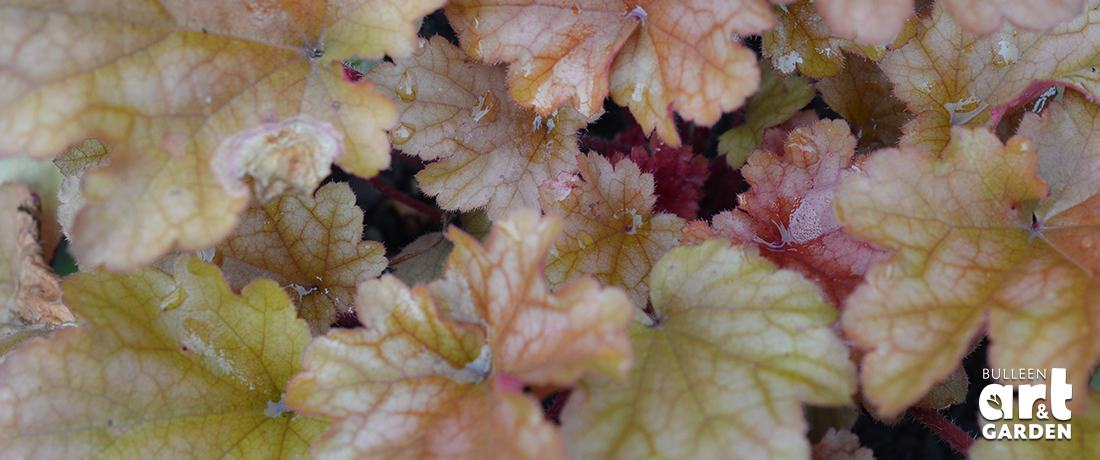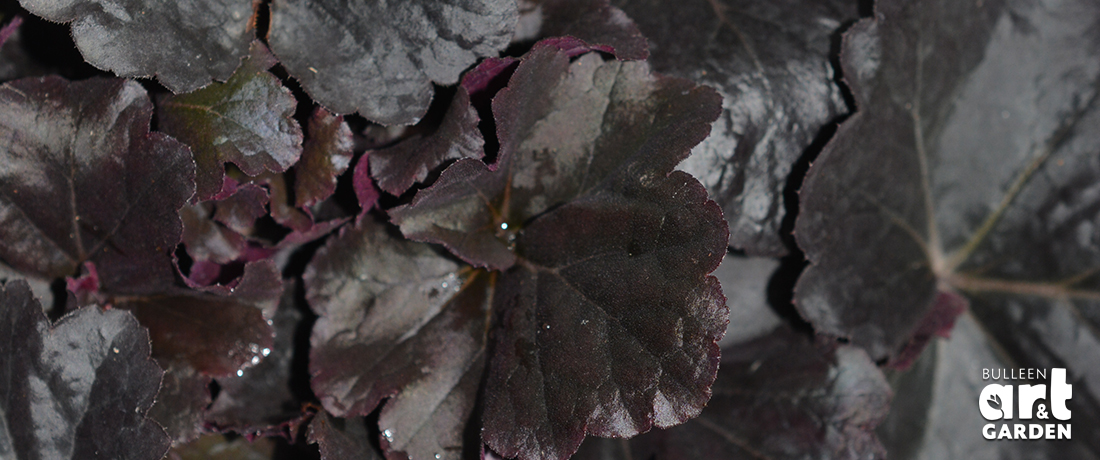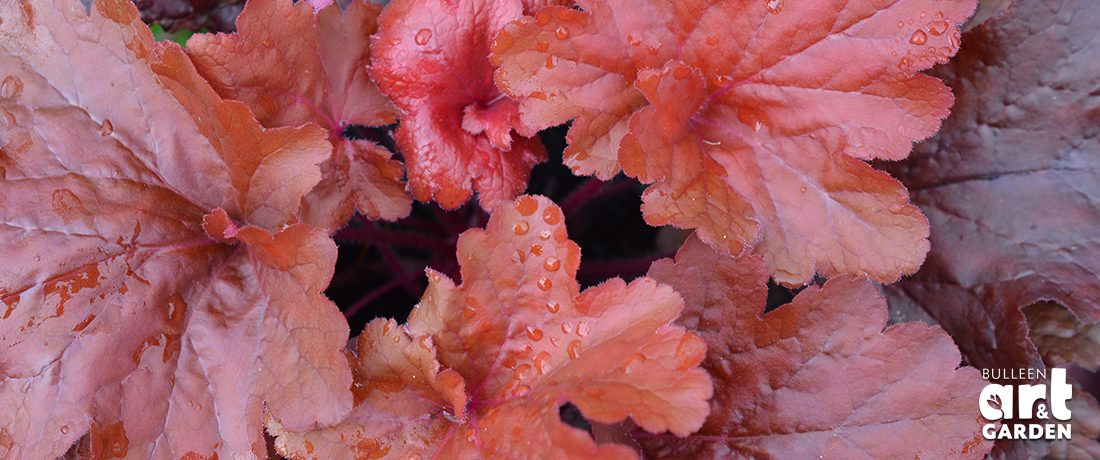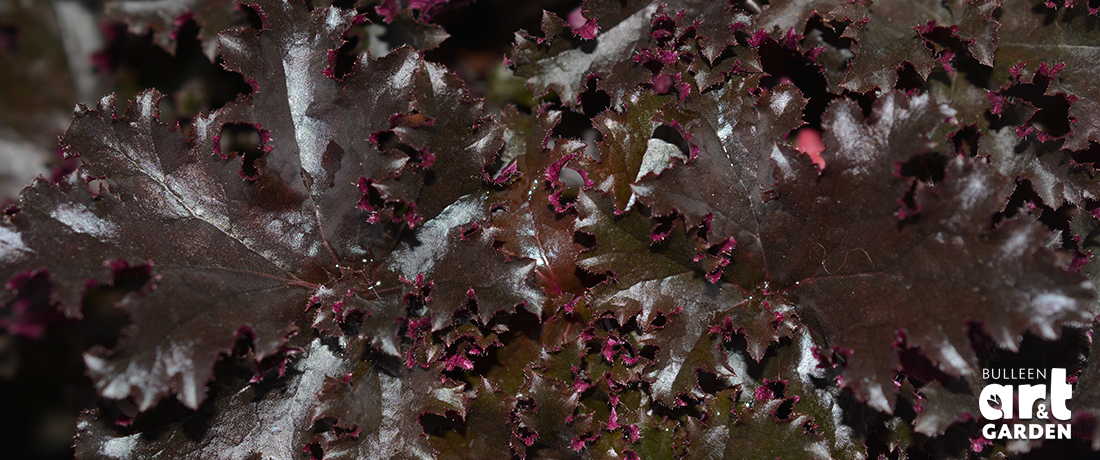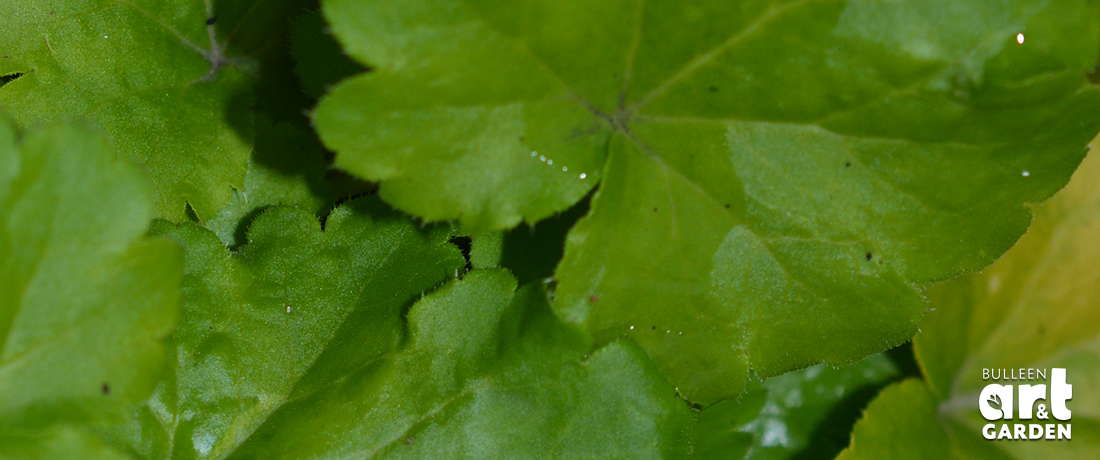 Important note about plant availability.
There are hundreds of factsheets on our website provided for your information. Not all plants will be available at all times throughout the year. To confirm availability please call (03) 8850 3030 and ask for the nursery.
Common name 'Coral Bells' (Alumroot in the USA)
Originally a useful groundcover with attractive foliage and light airy flowers popular with honeyeaters. Now hybridised and bred to create a truly amazing array of leaf colours, and the flowers are relegated to an incidental bonus. They flower in late spring and surprisingly, they work well as cut flowers. Handy in the garden because they will cope with sun and shade, however in the Australian summer, they really need some protection from the full afternoon sun to look their best. They can also be cleverly combined with pots to contrast the leaves, lime yellow leaves in a blue pot, or marmalade leaves in a black pot look amazing.
Planting
When planting, make sure the crown is above ground level. If the soil is heavy, add compost as this will help drainage and improve the soil. Mulching will retain moisture and help improve the soil also.
These are a native North American understory plant, so prefer dappled light and good drainage. Poor drainage leads to the crown rotting and a dead plant… which makes them sound fussy, but actually they are an easy care, great garden plant. At their best when mass planted, but also excellent as an edging plant in borders or an accent plant in pots.
Growing
I prefer to cut off the flowers once they are finished so the plants put their energy into the leaves rather than setting seed. Ideally they prefer a slightly acidic soil, but can take a fairly wide range of soil types.
Don't over fertilise heuchera, they don't need a lot of food, and over fertilising leads to lots of soft floppy new growth. Remember that a plant will wilt from overwatering just as readily as under watering, check the soil before you reach for the hose.
Not subject to any disease problems, but may need a bit of snail bait occasionally.
Dividing and cutting back
Every 3 to 5 years heucheras can be divided, giving you lots of new plants for elsewhere in the garden or to make give-aways. Use a garden fork to lift them up, a sharp spade or trowel to divide them and replant again, keeping the crowns above ground level.
Evergreen in Australia, they look good all year round, just cut them back now and then if the leaves are looking tatty. If they get too leggy, then they can be cut back hard and new plants come out of the old clump. For an excellent demonstration of how easy it is to do it, watch this video on YouTube.