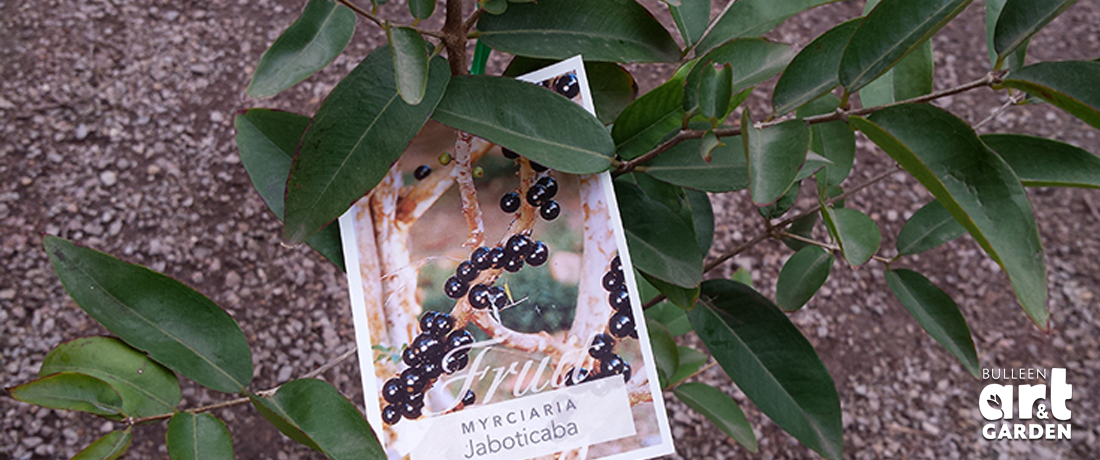 Important note about plant availability.
There are hundreds of factsheets on our website provided for your information. Not all plants will be available at all times throughout the year. To confirm availability please call (03) 8850 3030 and ask for the nursery.
If you are looking for a beautiful tree with delicious fruit to bring a wow factor to your garden then look no further than the Jaboticaba. The Jaboticaba (Myrciaria cauliflora) is a slow growing tree native to Brazil and surrounding countries. Jaboticabas are a striking ornamental tree with fine leaves, attractive bark and honey scented flowers. However, their most exciting feature is the grape-like fruit which grow directly on the trunk. This unique feature makes it an attractive and unusual feature in any garden.
The fruit has a purple skin and a translucent flesh similar to a grape and are great eaten fresh from the tree, or can be used in jams and wine. Once established they will fruit prolifically, often up to three times a year!
Jaboticabas will grow best in a well drained, nutrient rich soil with a pH of 5.5 to 6.5 and like a warm sunny position with protection from frosts when young.