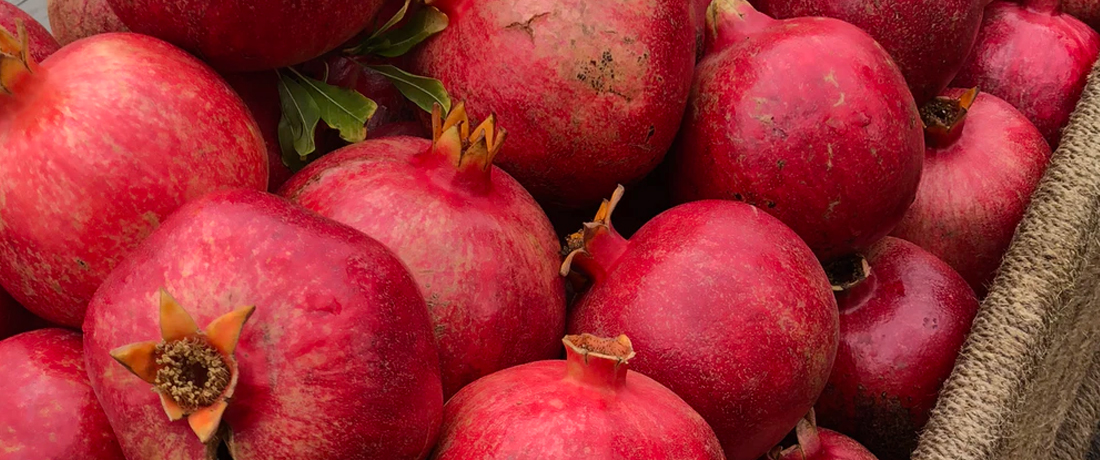 Important note about plant availability.
There are hundreds of factsheets on our website provided for your information. Not all plants will be available at all times throughout the year. To confirm availability please call (03) 8850 3030 and ask for the nursery.
One of the oldest cultivated fruit trees in the world, the pomegranate has appeared in Greek mythology and hymns dating back to the 7th century BC – a feat not matched by any other berry or fruit. In fact, there are some schools of thought that suggest the pomegranate was in fact the 'forbidden fruit' in the Bible, rather than the humble apple. Either way, the pomegranate is a backyard beauty, and a must have in your 'Garden of Eden'.
The fruit of the pomegranate is incredibly attractive, but the real winner here is the fleshy seeds inside. Tart, citrusy and juicy, pomegranate seeds have suddenly become fashionable again and have appeared in dishes and desserts from Masterchef to Michelin starred restaurants.
Originating in Persia, and the Middle East, the cultivated pomegranate (Punica granatum) translates as 'seeded apple', but is in fact a true berry… and a tough one at that. A deciduous shrubby tree growing to around 3-5m x 4m, Pomegranates have an attractive, somewhat shrubby habit. They will tolerate a range of soils from loam to clay (good news for us in the Melbourne area). They are easy to grow and produce fruit in around 2 years. Rarely grows over 3m in clay soils.
Plant your pomegranate in a warm, sunny spot where you can enjoy the glossy spring / summer foliage as it changes from red to apple green with the seasons. As long as it is protected from spring frosts it should be fairly trouble-free.
Pomegranates can survive droughts, but will not successfully fruit. To ensure good fruiting adequate irrigation throughout spring, summer and autumn is needed.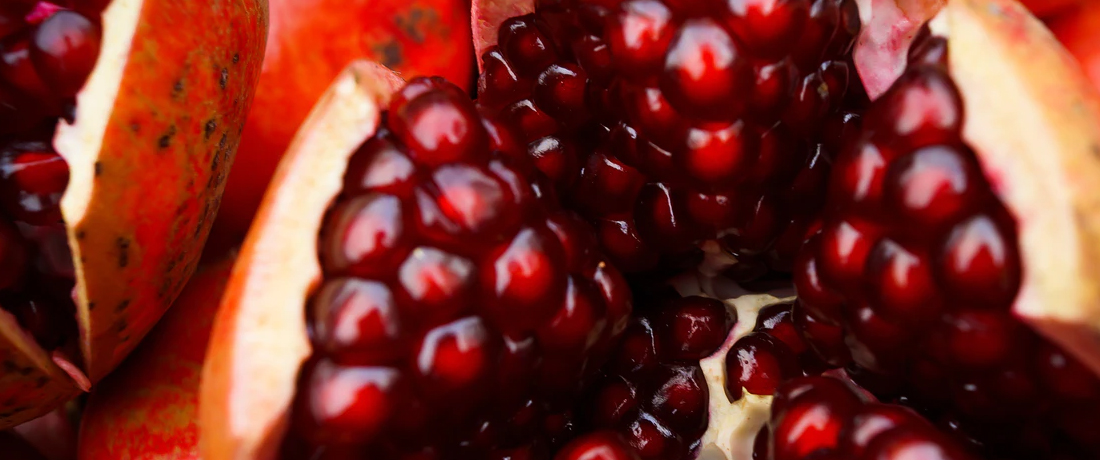 Don't be afraid to prune your pomegranates. This is best done over winter. The idea is to clear out the middle of the tree a bit to prevent over-crowding. Remember that pomegranates bear their fruit on mature wood, so don't go too silly with the secateurs.
Pomegranates are ready to harvest in autumn to winter, and the secret here is to grab the biggest, brightest fruits first. If picked at the right time, pomegranates can be stored successfully for a couple of months in a dark, cool place or the fridge.
Variety is the spice of life, so, if you are in the hunt for some delicious pomegranates, try these out for size:
Wonderful – Possibly the most popular pomegranate in the world. Beautiful, medium to large, deep red fruit is borne on a vigourous, attractive tree. The seeds are juicy, sweet, fragrant, and perfect for juicing, eating fresh, and in recipes.
Gulosha azerbaijani – Unattractive fruit, but the flavour of the seeds is something else. This variety produces medium to large sized, slightly elongated fruit with a pinkish hue, but the internal seeds are deep red, large and very juicy and the sweetest one out there. Matures early in the peak pomegranate season.
Gulosha rosavaya – From Russia with love comes this perfect pomegranate – light pink, large sized fruit bears masses of sweet, juicy, slightly acidic seeds that are exceptional. A pomegranate known for its exceptional flavour. It has fragile skin, bruises easily, so pick carefully. For this reason – you wont see them in the fruit shops.
Elche – Spain's most widely grown variety. Elche produces lovely pink fruit with soft seeds bursting with flavour and juice. Also known to be high in antioxidants. May not be as cold tolerant as other varieties, but will do well in a warmer spot. particularly ornamental tree.
Angel Red – Attractive fruit with bright red skin, bright red arils, very juicy and soft seeded. Excellent for juicing and a very generous cropper.
Ben Hur – Purporting to grow fruit to 1.5kg, Ben Hur is a newer variety of Australian bred pomegranate with fruit resembling cricket balls. Grown specifically for the home gardener, Ben Hur will grow in most climates and the seeds are juicy, sweet and flavoursome.
Cypress Hill – Orange/red flowers setting fruit which starts greenish with orange blush and turns orange/red when ripe. Flesh is bright red, well flavoured and slightly sharper in taste than some other varieties.
Shepard's Special– Can be spelt Shepherd's Special.
Bright red flowers setting very large orange fruit with a red blush. Cutting taken from a 200year old tree from a homestead owned by the Shepherd family on the Mornington peninsula. Very large fruit with the classically bright red flesh and sweet/tart flavour of the pomegranate. Mid season.
Spanish Dwarf
Hard to source and we only occasionally have it in the nursery. Easily grown in pots, very ornamental with the silky frilly orange late spring/summer flowers borne on the tips of the branches, followed by the fruit in autumn. Light flesh with dark pink seeds.