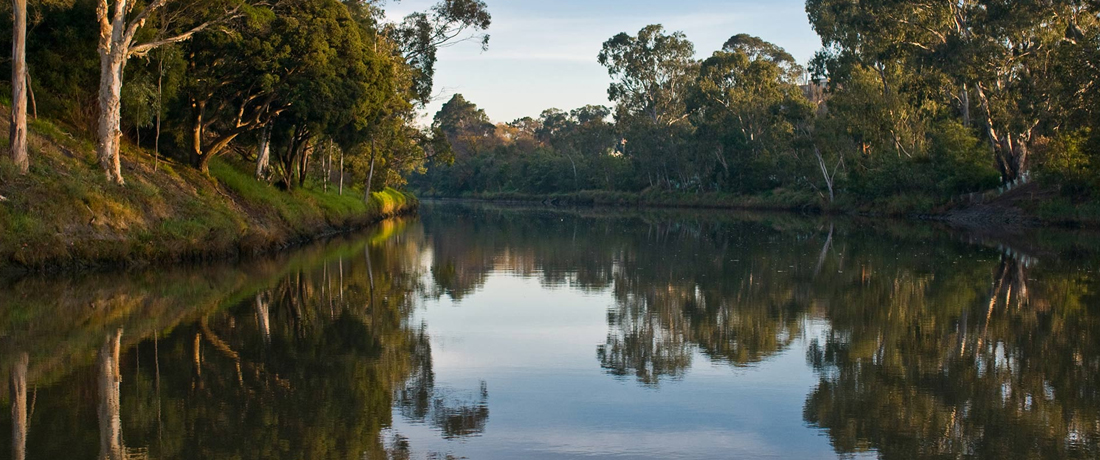 For Melbournians the Yarra River and its surrounding parklands holds a special place in our consciousness. It is a place where plants and animals habit along a green corridor, coexisting alongside farmlands, suburbia and the inner-city. It is where many of us first connected with the natural world, it is where we go to be inspired, to relax, to exercise and interact with our family, friends, and the community.
Nestled amongst majestic River Red Gums, at Bulleen Art and Garden we are privileged to be within the Yarra environs and the Valley of the Arts. Being in such an environment is a responsibility that BAAG does not take for granted.
The past few years has seen the development several important guiding policies for the region. The Yarra River Protection (Wilip-gin Birrarung murron) Act 2017, the Yarra River Action Plan (2017) and the subsequent, yet to be released Yarra River – Bulleen Precinct Land Use Framework Plan will all influence the social, environmental and ecological outcomes for the local Yarra environs for future generations. The recently released North East Link Urban Design and Landscape Plan will play a similar role in shaping the liveability of our local region.
The plans propose strategies to increase open space, linking together parklands to create connected habitat corridors with improved walking and cycling routes. The plans also recognise the ecological and cultural value of the Yarra and parklands, from the traditional owner heritage to the post-European settlement art movements.
Bulleen Art and Garden has made submissions to both the Land Use Framework Plan and the Urban Design and Landscape Plan. Although the feedback periods for both plans have closed, there is still the opportunity to continue to voice your opinion in support of the Yarra River and the green corridor of which it is surrounded.
Bulleen Art and Garden's submission to the North East Link Urban Design Plan can be viewed here.
A submission has also been made by Alan Noy, who is engaged by Bulleen Art and Garden as a consultant. Alan has over 40 years' experience managing and revegetating sites across Victoria, he has shared some of his insights here.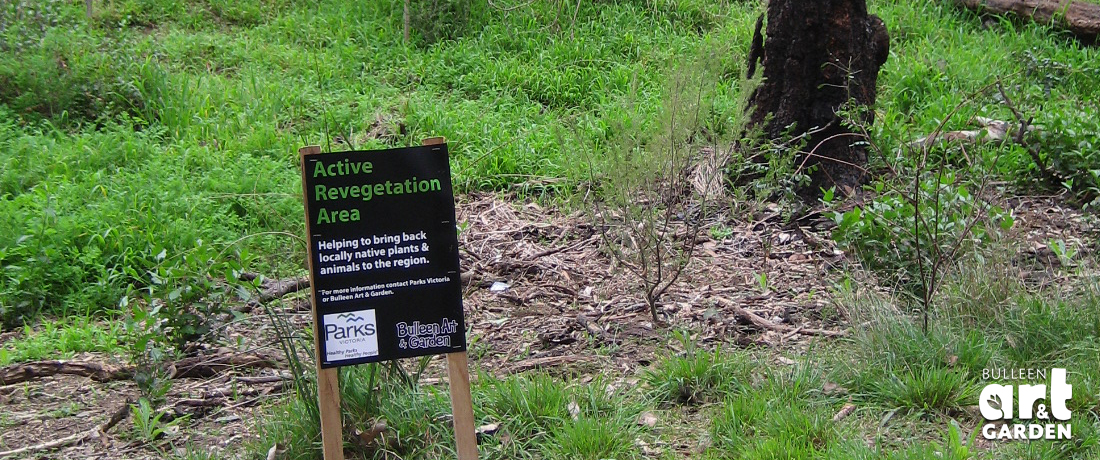 Working with Parks Victoria and local community groups, for over 25 years BAAG has been actively involved in the revegetation of the adjoining parklands. We have also recently teamed up with the Yarra Riverkeeper association to undertake revegetation activities on the Heidelberg side of the river in the Yarra Flats.
If you would like to help out on the ground to protect the Yarra and the local environment, please contact any of the organisations below. They are all making a wonderful contribution to our parks and waterways and are always excited for new volunteers.
Friends of Yarra Valley Parklands
Graham Patterson
9432 0163
http://www.yvfriends.org.au
info@yvfriends.org.au
Yarra Riverkeeper Association
0421 284 644
https://yarrariver.org.au/
info@yarrariver.org.au
Friends of Yarra Flats Park (also known as Riverland Conservation Society of Heidelberg Inc.)
http://www.friendsofyarraflatspark.org.au/
foyarraflatspark@gmail.com
Friends of Warrandyte State Park
Nursery 0408 317 327
http://www.fowsp.org.au
friendsofwsp@gmail.com
Warringal Conservation Society
https://www.warringal.org.au/
Burke Rd Billabong Committee of Management
Stanley Barker
0403 419 565
https://brbreserve.org/
Growing Friends of Yarra Bend Park
0419 396 049
growingfriendsyb@gmail.com
If you would like to continue to protect the Yarra and the local environment, please contact any of the state politicians below to tell them how on important the Yarra is to you. Your voice can make a difference!
State Ministers
Minister for Transport Infrastructure
The Hon. Jacinta Allan
Bendigo East
Legislative Assembly
Australian Labor Party
5443 2144
jacinta.allan@parliament.vic.gov.au
Minister for Energy, Environment and Climate Change
The Hon. Lily D'Ambrosio
Mill Park
Legislative Assembly
Australian Labor Party
9422 5171
lily.dambrosio@parliament.vic.gov.au
Minister for Planning
Ms Lizzie Blandthorn
Pascoe Vale
Legislative Assembly
Australian Labor Party
9354 9935
lizzie.blandthorn@parliament.vic.gov.au
Local Electorate State Politicians
Mr Bruce Atkinson
Eastern Metropolitan
Legislative Council
Liberal Party
9877 7188
bruce.atkinson@parliament.vic.gov.au
Dr Matthew Bach
Eastern Metropolitan
Legislative Council
Liberal Party
9878 4113
Mr Rodney Barton
Eastern Metropolitan
Legislative Council
Transport Matters Party
9850 8600
Rodney.Barton@parliament.vic.gov.au
Mr Anthony Carbines
Ivanhoe
Legislative Assembly
Australian Labor Party
9457 5328
anthony.carbines@parliament.vic.gov.au
The Hon. Matthew Guy
Bulleen
Legislative Assembly
Liberal Party
9850 7983
matthew.guy@parliament.vic.gov.au
The Hon. Shaun Leane
Eastern Metropolitan
Legislative Council
Australian Labor Party
9887 0255
shaun.leane@parliament.vic.gov.au
Ms Sonja Terpstra
Eastern Metropolitan
Legislative Council
Australian Labor Party
9937 2566