Select the email list/s you would like to subscribe to. Don't forget to click the confirmation link in the email you will be sent or you will not be added.
* Email Garden Club – 5% off plants for members (excluding those already on special), monthly gardening hints and specials. (Click here to see the current newsletter)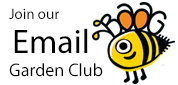 * Sustainable Gardening and Living Classes – Get the lowdown early on upcoming classes!
* Gallery and Art Workshops – Exhibition information and Art Workshops
* Kid's School Holiday Workshops – Every School Holidays we run at least one workshop for kids.
* BAAG Vegie Swap – Held on the 3rd Saturday of each month at BAAG. Sign up for a monthly reminder email.