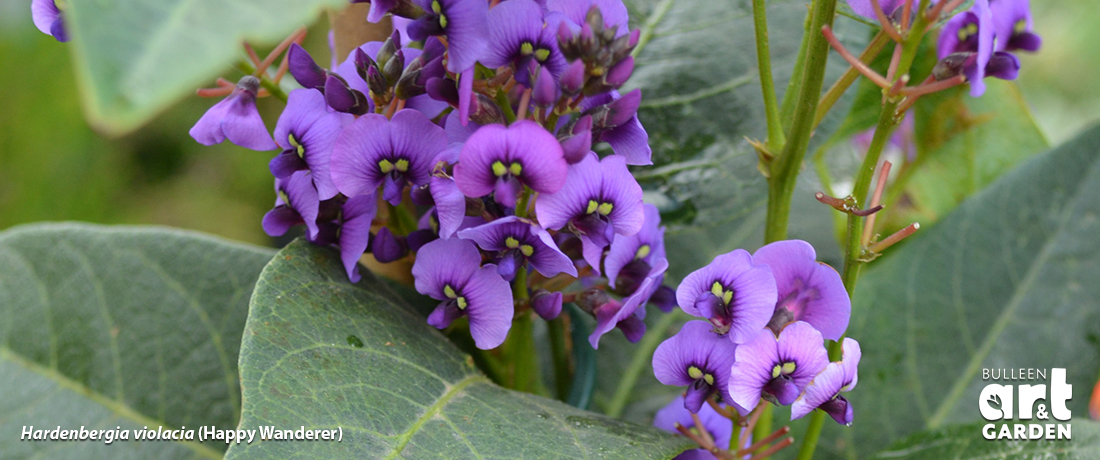 Important note about plant availability.
There are hundreds of factsheets on our website provided for your information. Not all plants will be available at all times throughout the year. To confirm availability please call (03) 8850 3030 and ask for the nursery.
Also known as 'Purple Coral Pea' or 'False Sarsaparilla'. An excellent habitat plant. The stunning flowers provide nectar and pollen for native bees, moths, butterflies wasps and other native insects. The seed is harvested by native insects and birds and the foliage provides cover for native reptiles and insects.
Can be used as either a groundcover or a climber. A tough twining plant with vivid purple flowers in winter and spring. Phosphorus sensitive.