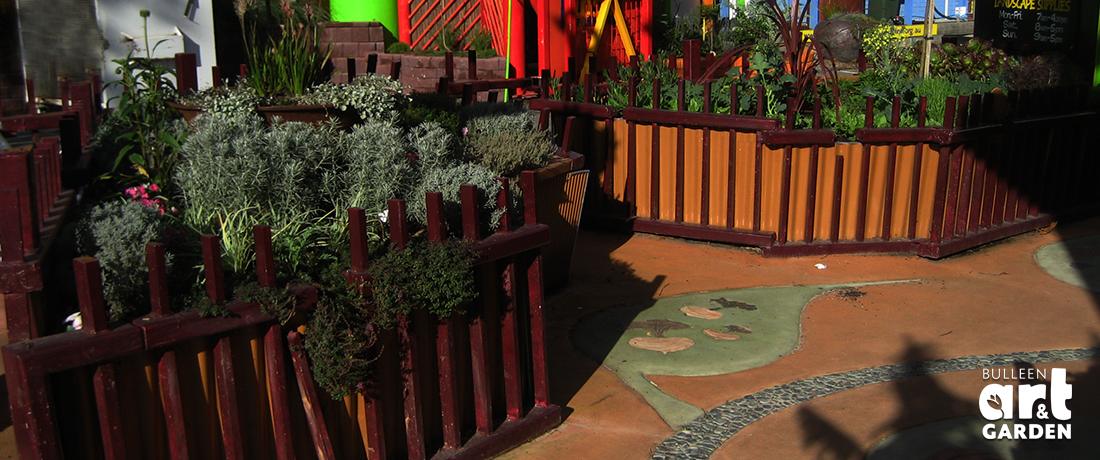 Environment, Community
& Art at BAAG
BAAG's Mission & Values
BAAG's mission is to work with and inspire home gardeners, local communities, and horticulture and landscape professionals to contribute to a healthy, biodiverse planet through:
• Enabling and Encouraging sustainable living.
• Nurturing creativity in art and gardens
• Local food production and gardening
• Indigenous and habitat gardening
• Responsible resource and chemical use
• Supporting sustainable communities, environmentally focused groups and individuals
• Being a fair, effective, ethical and viable business which celebrates healthy communities by example.
At Bulleen Art & Garden we are committed to getting great outcomes for our local environment and nurturing creativity in gardeners' gardens with their plant selection and with the arts. Over the decades BAAG has significantly changed the character of local suburbs by spreading our love of plants and nature and supporting local artists.
Gardens
We have one of Melbourne's biggest ranges of herbs, fruit and vegies and we specialise in, indigenous, native and low water use plants and an emphasis on individuality and informality.
Food and habitat gardening are a significant contribution that everyone can make to reducing our carbon footprint and protecting our precious local flora and fauna. It also contributes to building healthy and connected communities.
BAAG is a member of Garden Centres Australia
BAAG's Environmental initiatives and training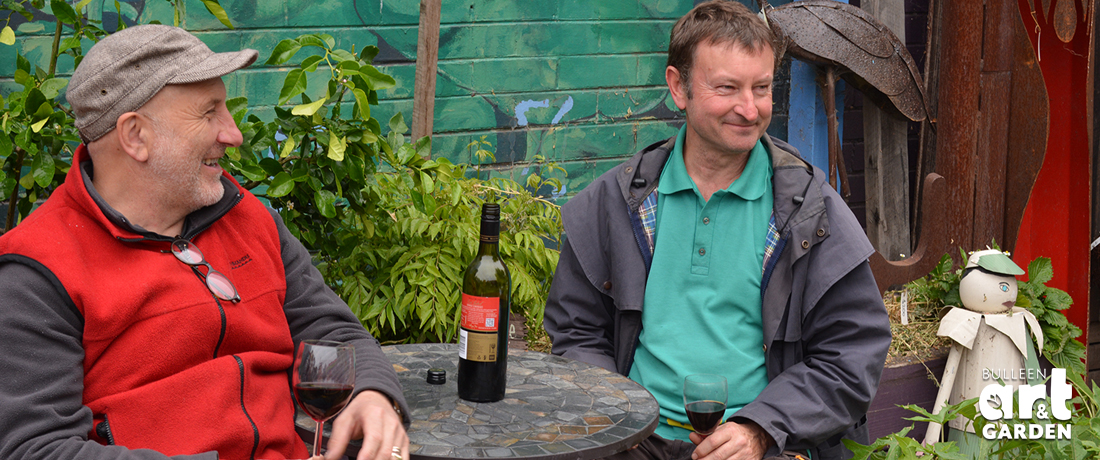 Under the current ownership, management and all of the team BAAG has taken proactive steps to maximise our positive impact on the environment. We encourage others to follow our lead.
BAAG is located alongside the Yarra River in Melbourne's north-east. BAAG is committed to helping to improve the local parks and has been actively revegetating Little Bolin park area which adjoins BAAG and the Yarra in collaboration with Parks Victoria and the Friends of the Yarra Valley Parks for more than 20 years.
Over the last 20 years BAAG has developed a great range of workshops for local gardeners and artists (practicing and aspiring) Our trainers and managers who have overseen the development of these workshops have been driven by our mission, to nurture creativity in the garden and in the arts and to do it in a sustainable way.
Our environmental policy and environmental weed policy both reinforce BAAG's dedication to sustainable gardening. The policies are provided to all staff and cover a range of issues from the sourcing and sale of products to the advice that we provide our customers.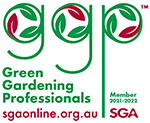 BAAG is a committed long time supporter of Sustainable Gardening Australia (SGA), an independent not for profit with DGR status. (If you want learn more about SGA and their inspirational work go to https://www.sgaonline.org.au/. They run on a shoestring budget so if supporting them financial support or volunteering do it right now. You will not get better return for you environmental dollar. We are continually blown away by the commitment and expertise of SGA's volunteers and their staff and (Some of us at BAAG have done our bit volunteering for them and SGA operates from some office space on the BAAG site)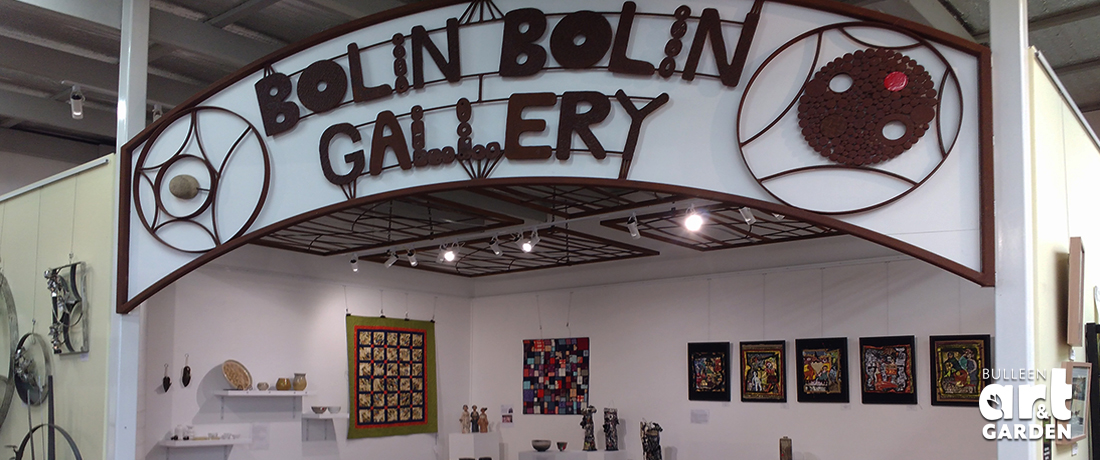 BAAG and the Arts
BAAG is privileged to operate in one of the most culturally significant regions for art in Melbourne, often referred to as the Valley of the Arts. The two most important Australian art movements, the Heidelberg School and the Angry Penguins, originated in this area. Heide Museum of Modern Art, which is just across the park from BAAG is an iconic art venue.
BAAG has placed emphasis on the arts and creativity in response to this location, and also the passion of the proprietors and some staff for the arts. This has enabled us to develop a unique identity, atmosphere and experience at BAAG. We provide a complementary experience for the many people with an interest in the arts who travel to the area to visit Heide MOMA, by focussing on local contemporary artists and introducing art to an audience who may not normally visit an art gallery. We support local artists and inspire people to express themselves in their gardens and give realistic, affordable alternatives to mass-produced products
• This has been done by establishing the Bolin Bolin Gallery with 8 to 10 exhibitions annually,
• continually adding new artworks in the Sculpture garden and Garden Gallery
• providing hands-on art workshops
• Incorporating an increasing array of artworks in the structural fabric of BAAG and adopting a creative approach everything that we do.
BAAG in the Community
We are very proudly part of a vibrant and diverse community and really appreciate the opportunity. Links with the local community have been built over a long period At BAAG we support local community in numerous ways and we get back as much as we give. Contributing to local communities makes all of our team's time at work more meaningful. In particular we love the work that our local community gardens do and think they are making an inspirational difference in a lot of people's lives.
Our activities focus the environment, natural and food gardening, the arts and children. Our goal is to continue building on our established local community ties and become widely recognised as an important meeting place and resource for the community into the future.
The BAAG Team
The current ownership has been in place for 37 years and our key 4 managers have a combined 80 years working at BAAG.
Collectively our staff have vast experience and expertise in gardening, the environment and the arts and have strong connections to the local community. As a business, we take a leading role throughout Melbourne and its rural fringes by inspiring new sustainable directions in gardening; and stimulating interest in arts and craft through opportunities to display work and our workships..
The BAAG team are a supportive community at work and endeavour to spread the love into the local community.
Awards
BAAG is widely regarded both within and outside of the nursery industry as a highly progressive business and leader on issues and opportunities relating to the environment and community engagement. We have been formally recognised on numerous occasions for our long-term commitment to the environment and our local community, including as a finalist in the Premier's Sustainability Award, Environment and community awards in the NGIV and NGIA, and CAWS Australia's Most Weed-Wise Nursery award.
Friends of the Yarra Valley Parks

The Friends of Yarra Valley Parks is a group whose primary aim is to involve the wider community in conservation issues and activities within the Yarra Valley Parklands, Melbourne, Australia. Their activities include plant propagation, planting and weed removal. We work with Parks Victoria rangers and focus our efforts in parks along the Yarra River from Burke Rd Ivanhoe upstream to Warrandyte. For more information about FYVP head to their website at www.yvfriends.org.au
Bolin Bolin Precinct
The Bolin Bolin Cultural Precinct incorporates bushland and a series of billabongs across the Yarra from the Artists Trail, past the Bolin Bolin Billabong from Bulleen Park to Heide Museum of Modern Art. Places of interest along the trail include Heide MOMA, Banksia Park, Bulleen Art and Garden, the Bolin Bolin Billabong, the Veneto Club and Bulleen Park.