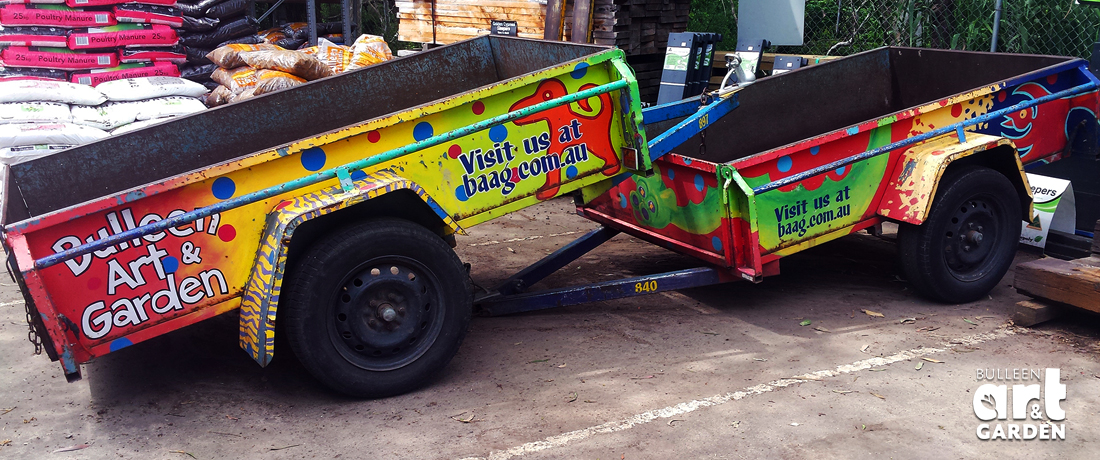 FREE Courtesy Trailer
We offer a FREE two hour loan of one of our courtesy trailers with the purchase of any product. Perfect for saving the delivery cost on those small orders. (Conditions apply, see below)
Courtesy Trailer Conditions
1 The driver of the vehicle must check to make sure that the load and all fittings/connections to the trailer are secure and safe.
2 Once the trailer is connected- full responsibility is placed upon the driver/signee.
3 In the event of an accident or damage to the car/trailer- claims for compensation can only be made through the driver's insurance company.
4 All drivers must have a license. No exceptions.
5 The trailer can only be used to transport materials from the yard/nursery ONLY.
6 Trailer is free for 2 HOURS, $50 per hour thereafter
7 The trailer must not be removed from the towing vehicle at any time
The customer must agree to the above terms and accept full responsibility for the trailer and its use.