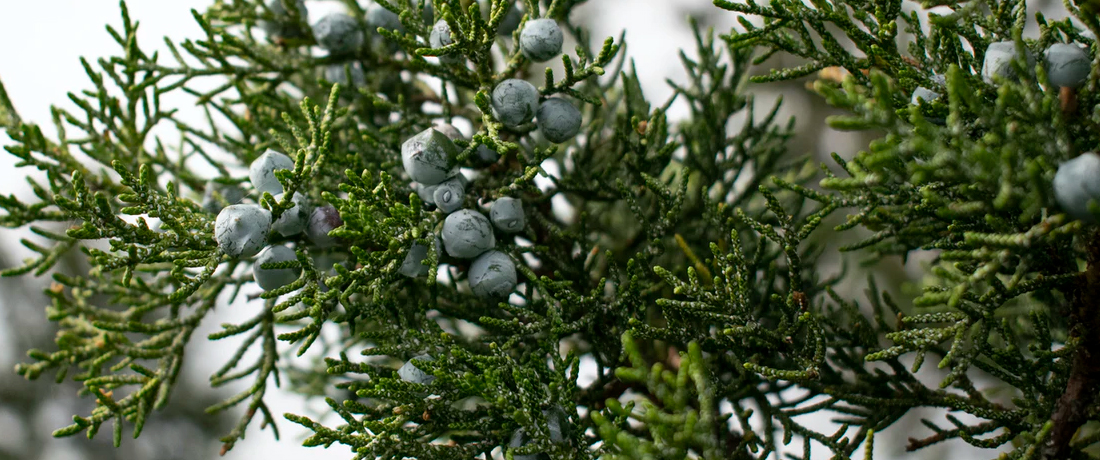 Important note about plant availability.
There are hundreds of factsheets on our website provided for your information. Not all plants will be available at all times throughout the year. To confirm availability please call (03) 8850 3030 and ask for the nursery.
(Syn Cardamom) Juniperus communis
The spicy, aromatic, dark purple berries of the juniper tree can be used fresh or dried, crushed or whole, to flavour casseroles, sauerkraut, marinades and stuffings and complement game meats as well as pork, lamb, beef and duck. They can also be used in sweet dishes such as fruitcake. Juniper berries also provide the main flavouring for gin.
Juniper is commonly used with lamb but their sharp clean resinous flavour is particularly good with venison, wild boar, quail, duck, goose and even domestic pork. They can even be added to chilli dishes where they add a certain complementary rustic flavour.
Berries are best if lightly crushed before being used as a spice, used both fresh and dried, their flavour and odour is at their strongest immediately after harvest and declines during drying and storage.
The mature dark coloured berries are used in cooking while the green berries are used in flavouring gin.
The juniper berry is the female seed cone of the juniper tree.