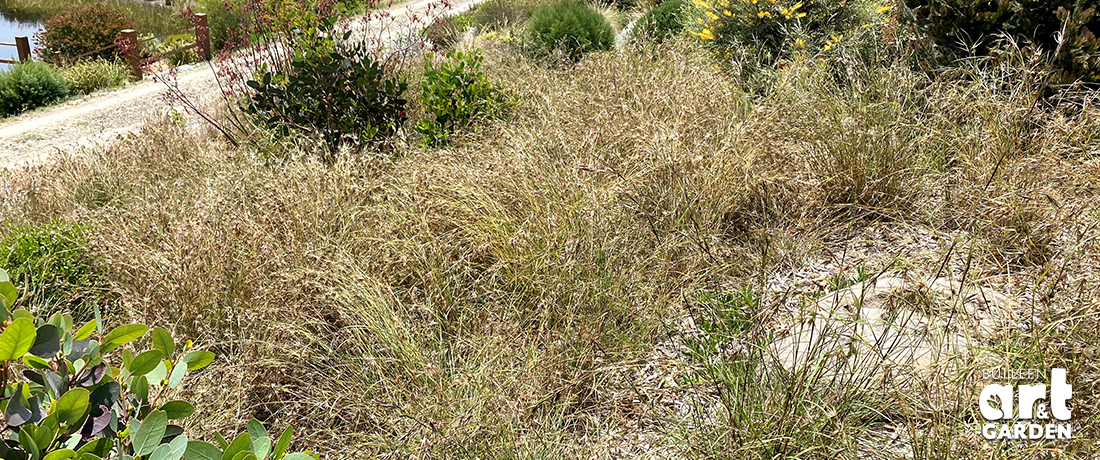 Important note about plant availability.
There are hundreds of factsheets on our website provided for your information. Not all plants will be available at all times throughout the year. To confirm availability please call (03) 8850 3030 and ask for the nursery.
(Themeda triandra)
Soft, erect or sprawling perennial tussock with narrow green, purple or blue leaves. A distinctive grass which forms extensive swards in native grasslands. Glossy, rust coloured spikelets on slightly arching stems from September to February.
Plant en masse in flowering grasslands. Guaranteed to attract wildlife. Adaptable to a range of conditions. Provides seed for many local seed eating birds. The grassy leaves are also used in nest building by native birds. You can leave Themeda to do its own thing and pair up with logs and old timbers for a rustic look, or comb and tidy for an elegant groomed look.
A very adaptable plant suitable for positions in full sun to part shade. Frost hardy. Prefers well drained sites.