The pot range at BAAG is one of the biggest in Melbourne. We have a huge selection of Terracotta, Glazed and Plastic pots in hundreds of sizes and styles to suit any house or garden. We also stock a wide range of pots and birdbaths that have been hand made by local artists in ceramic, mosaic and steel.

Important note about pot and birdbath availability.
Our range is constantly changing. While we do try to keep these galleries reasonably current, not all pots and birdbaths shown here will be available at all times. To confirm availability please call (03) 8850 3030.
Garden Pots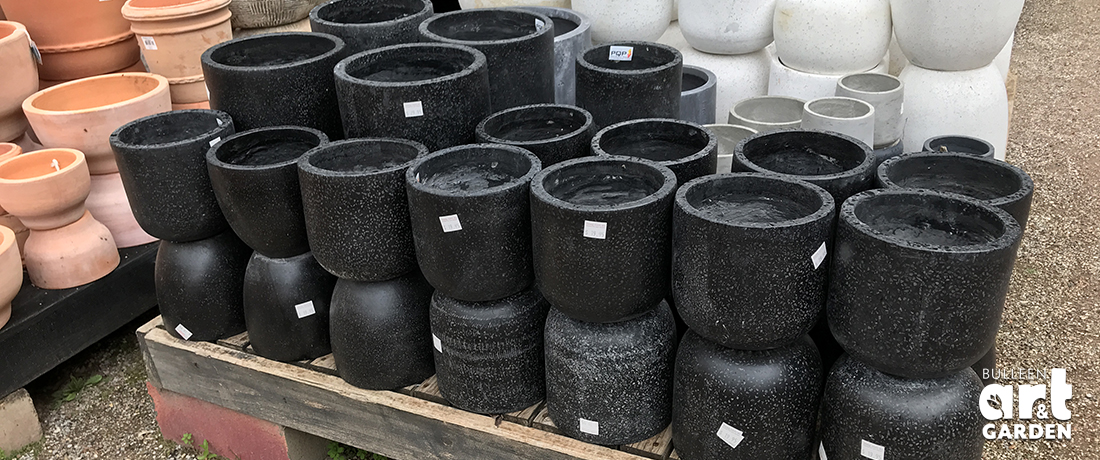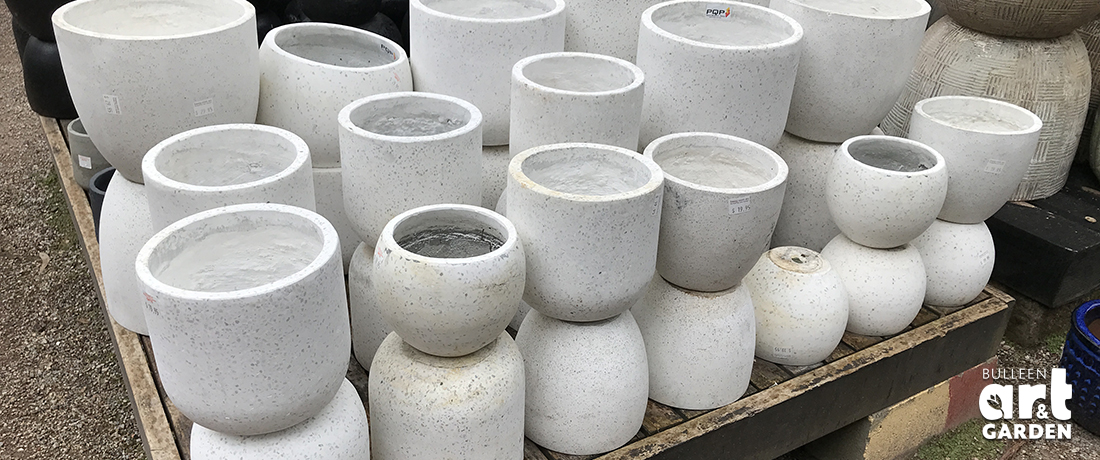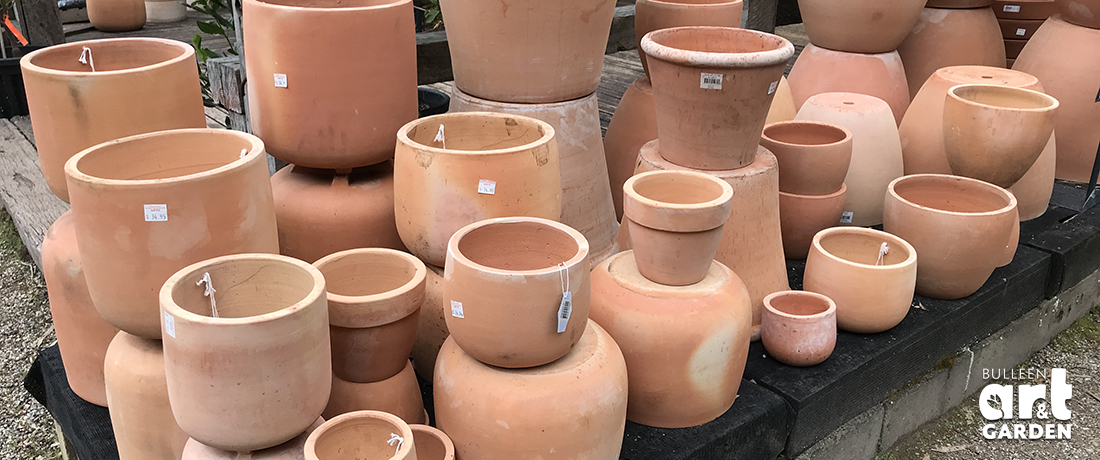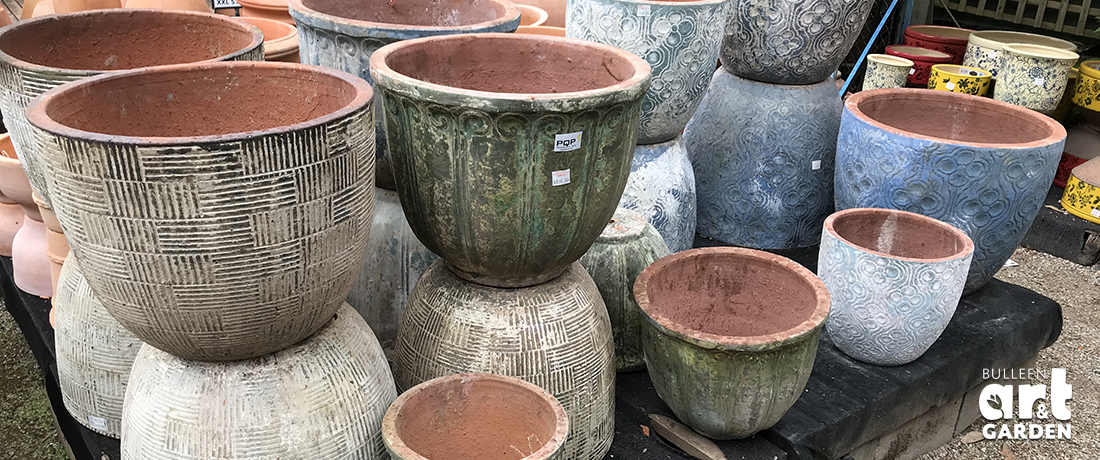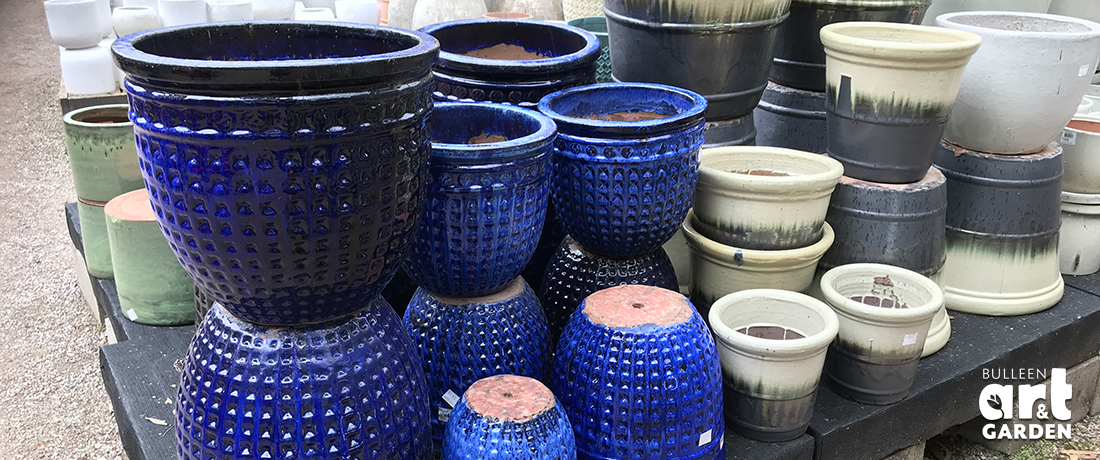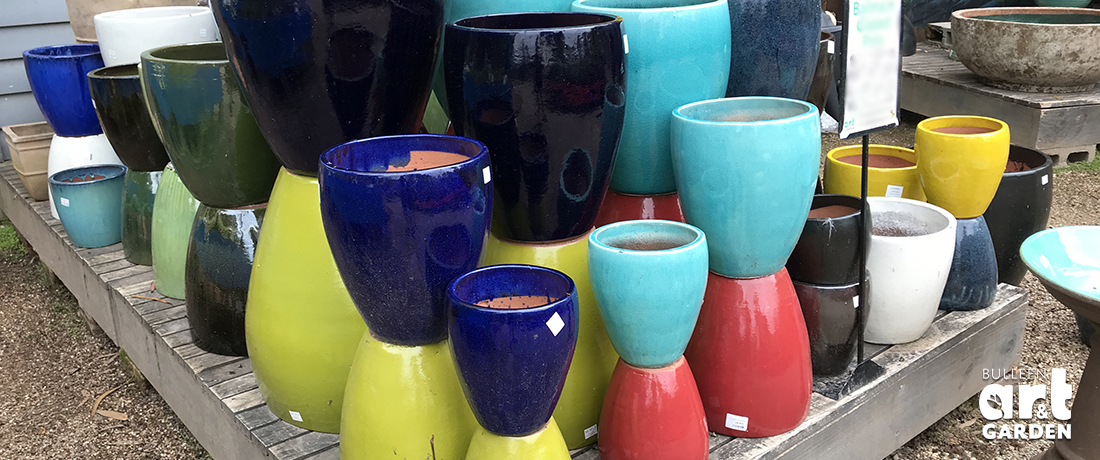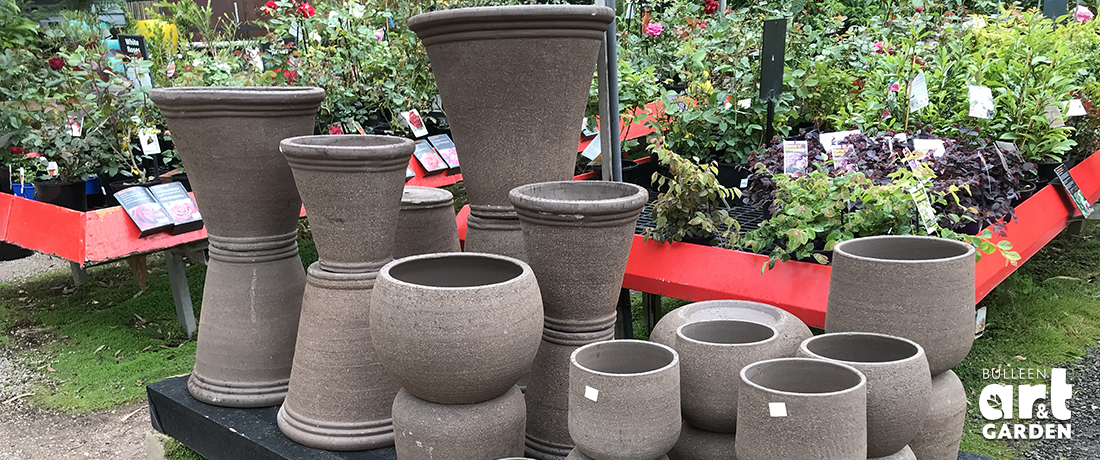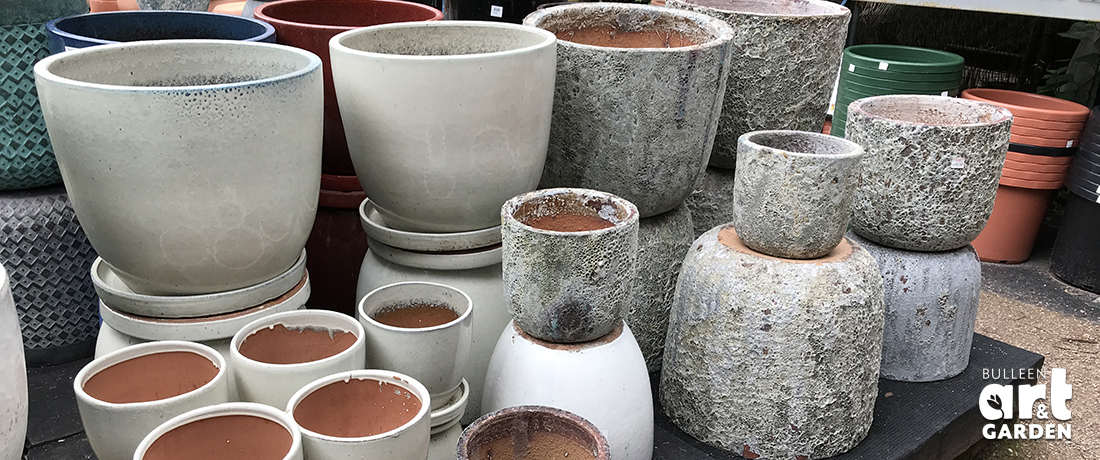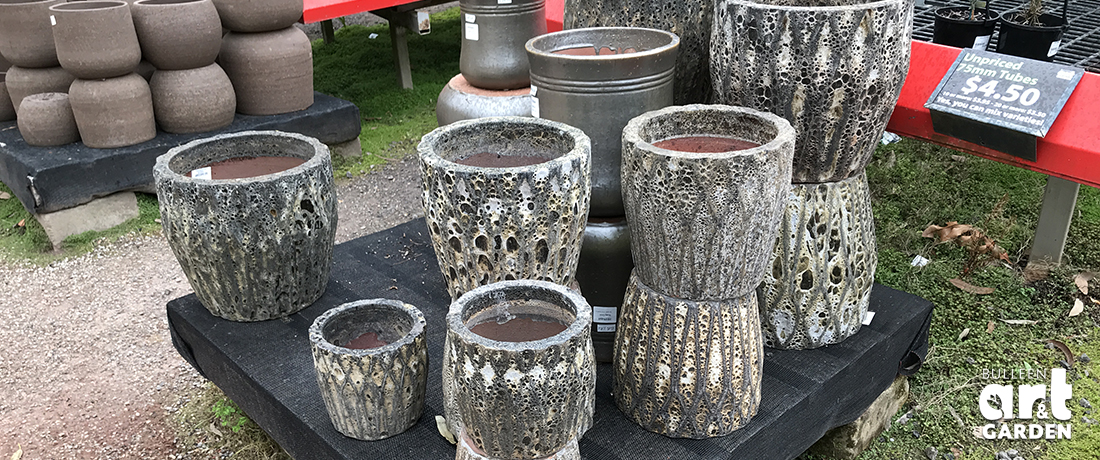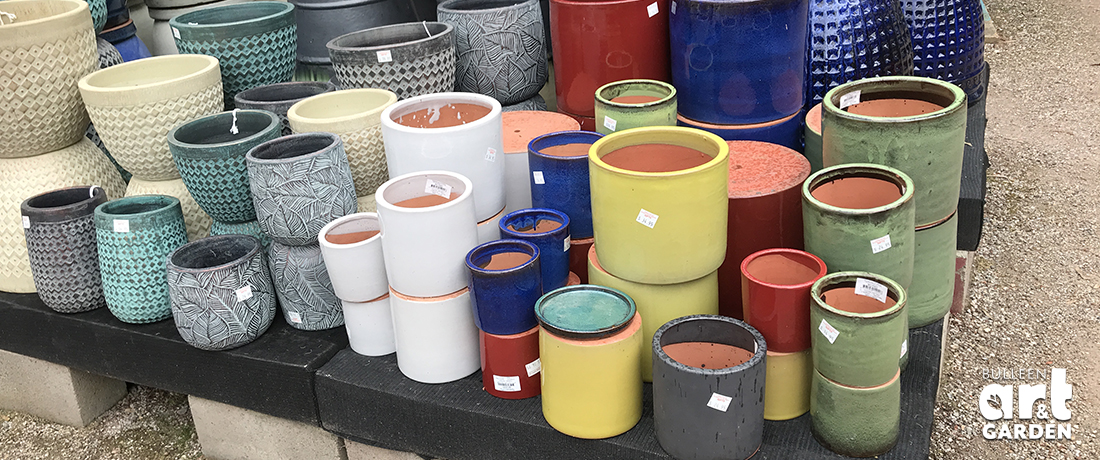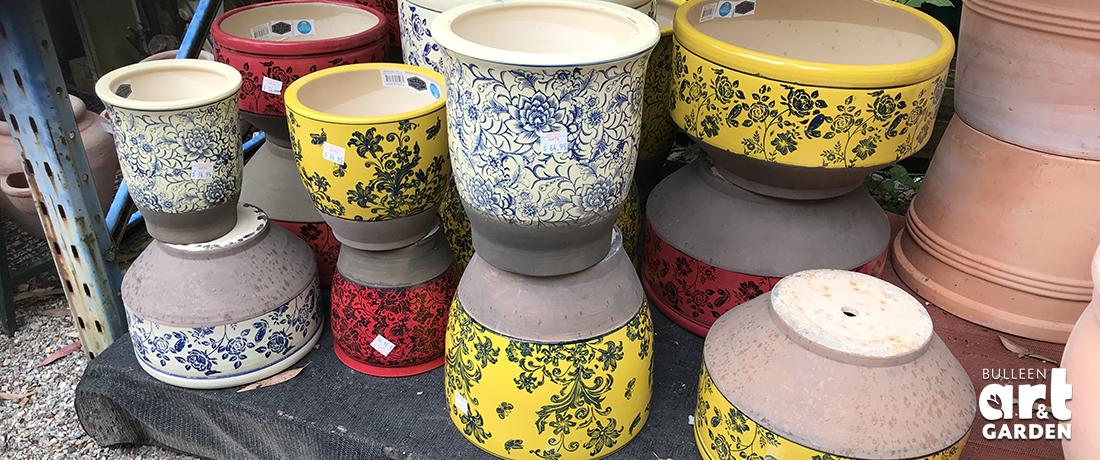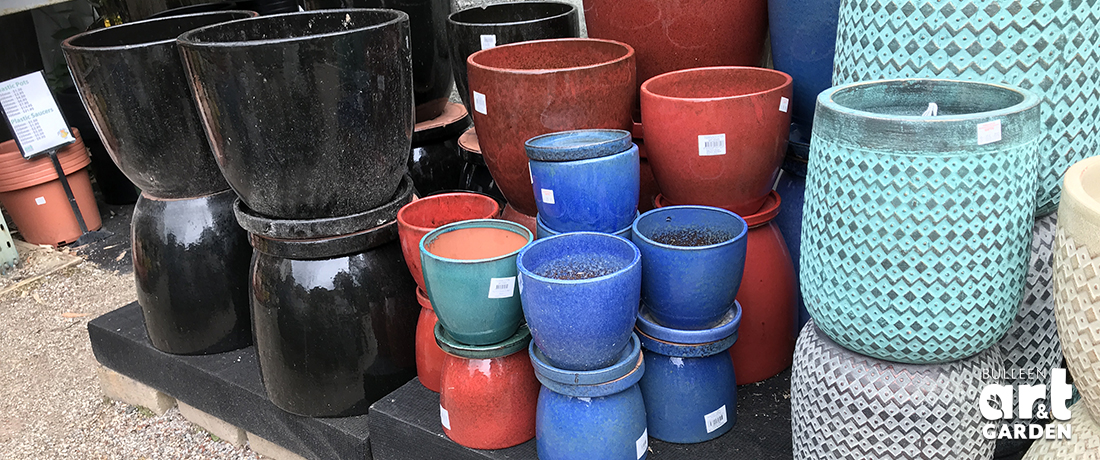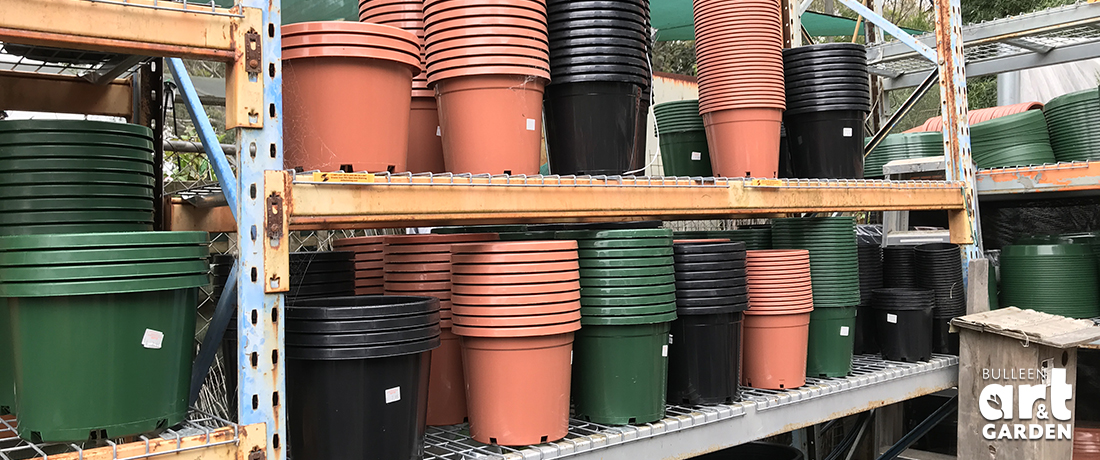 Indoor and Slip Pots
We stock a large range of beautiful indoor pots and slip pots. (Slip pots are those designed without a hole to simply 'slip' a potted plant into). Remember to put pebbles or pot feet inside the slip pot to allow the plants to sit above any retained water. This gives perfect drainage and raised humidity levels – a good thing for most indoor plants.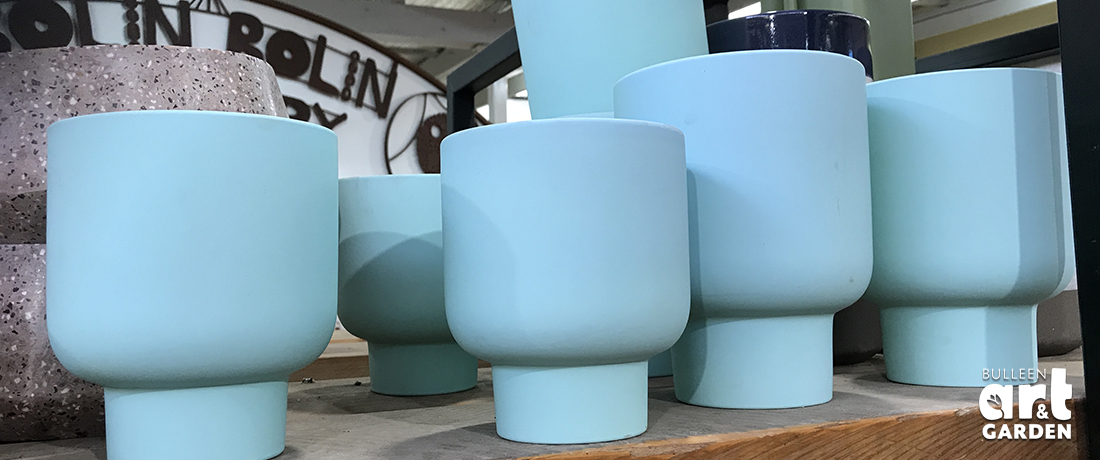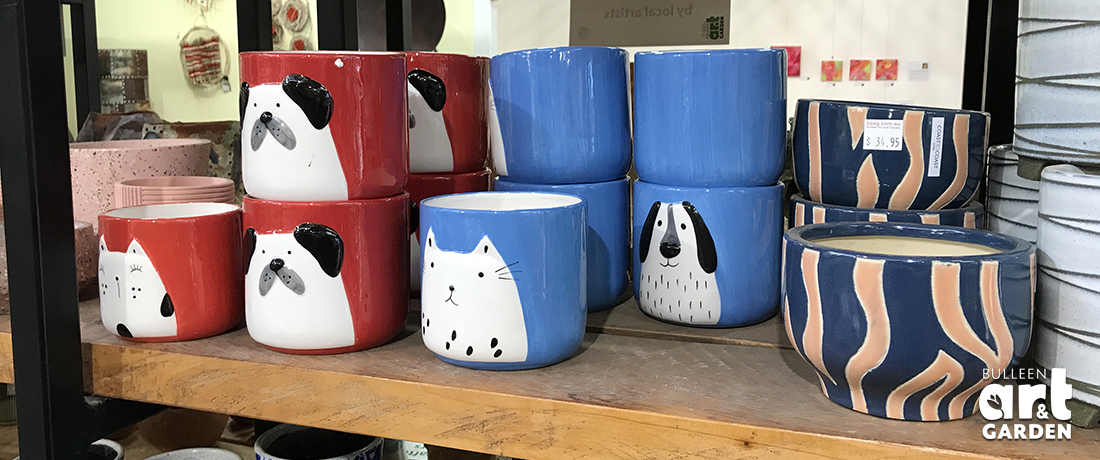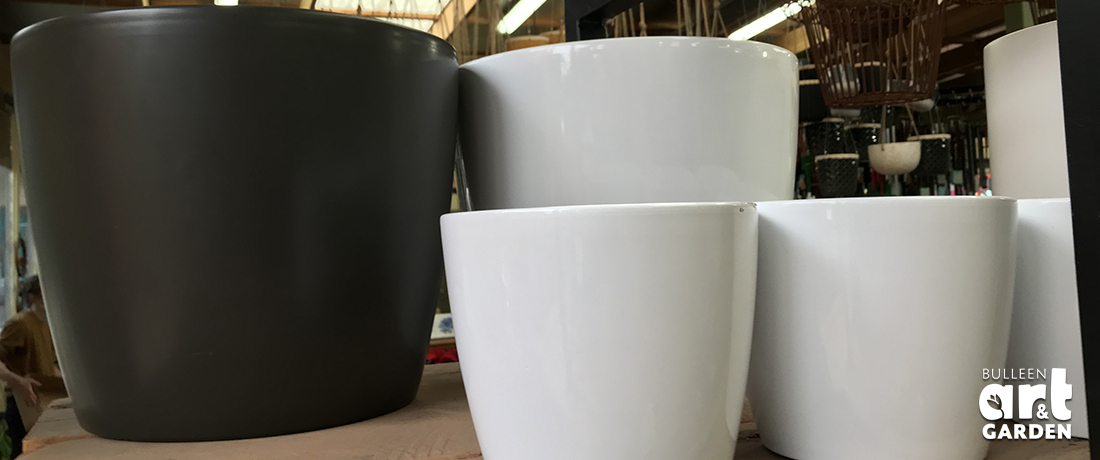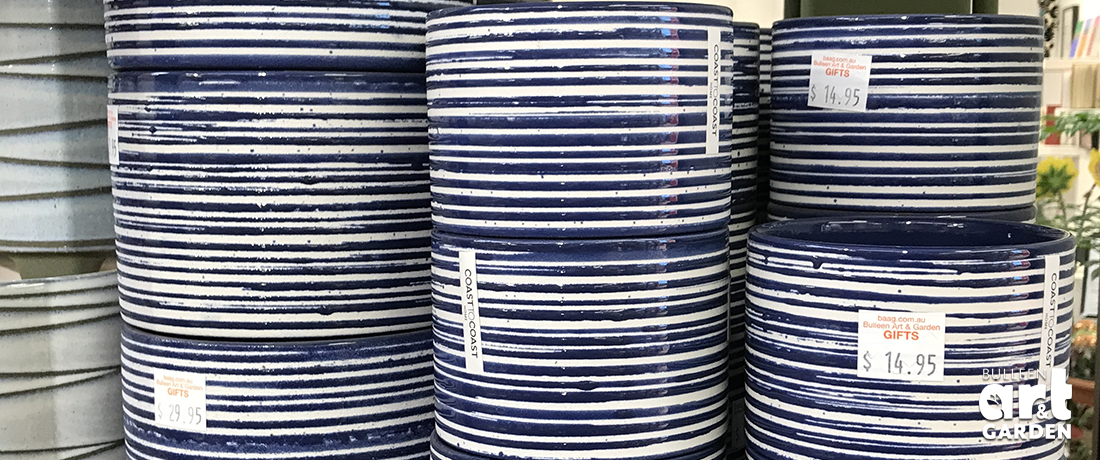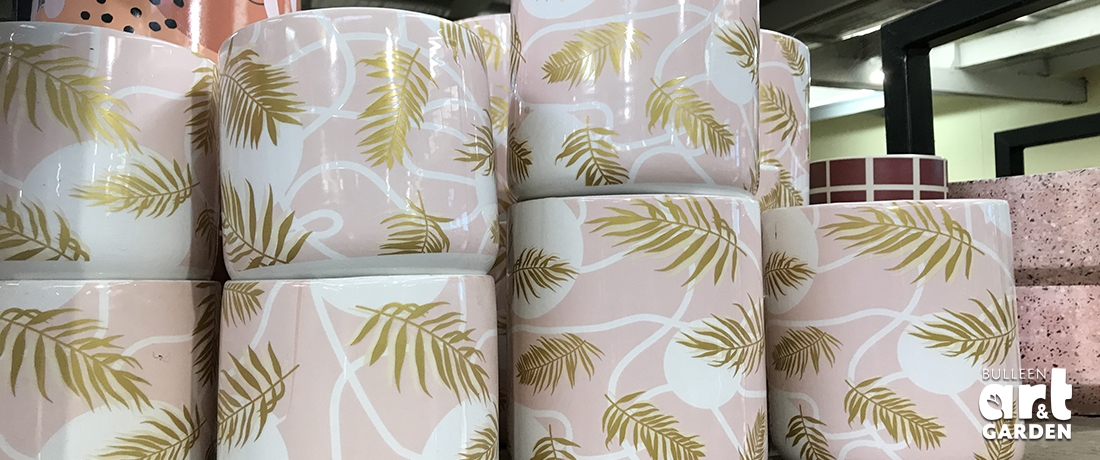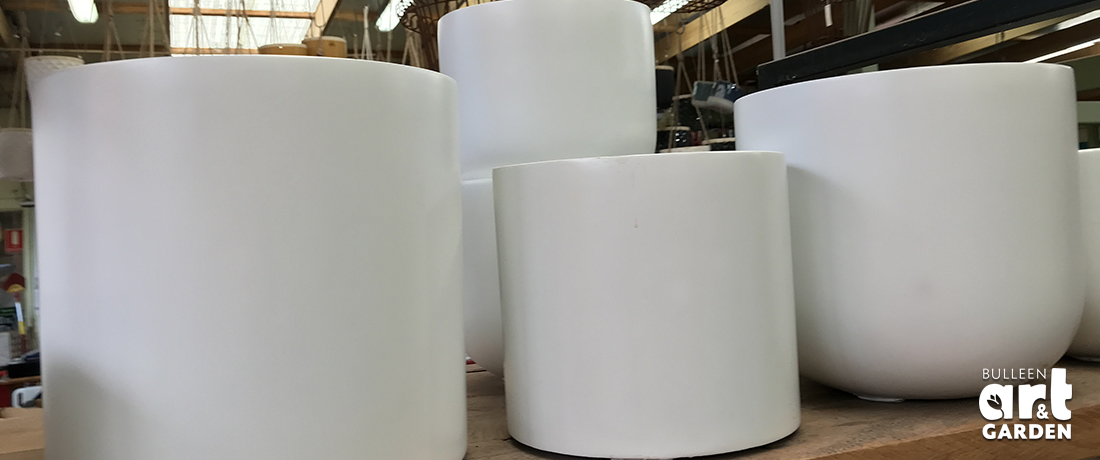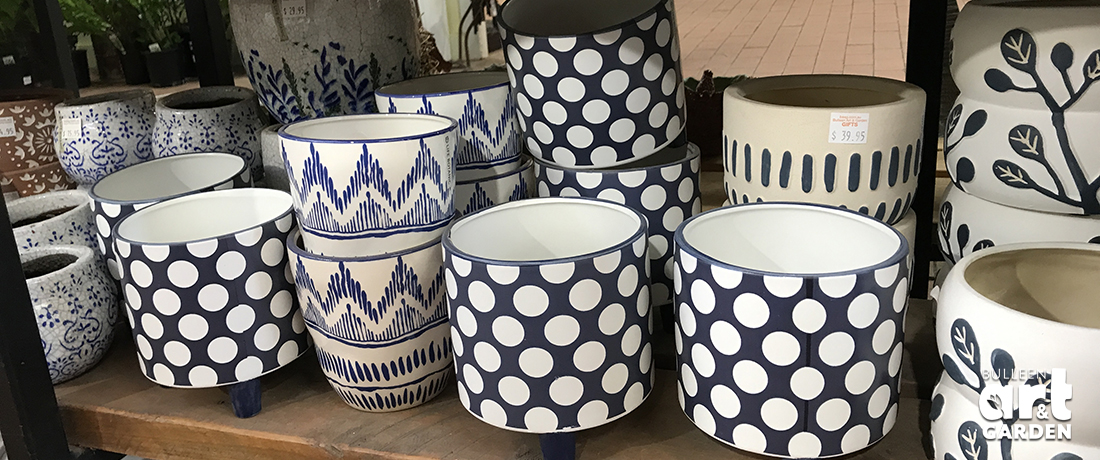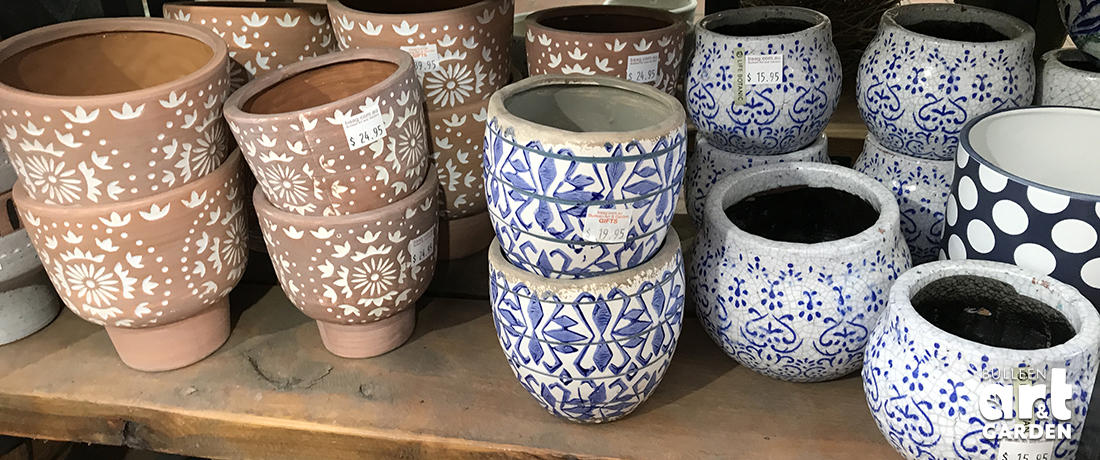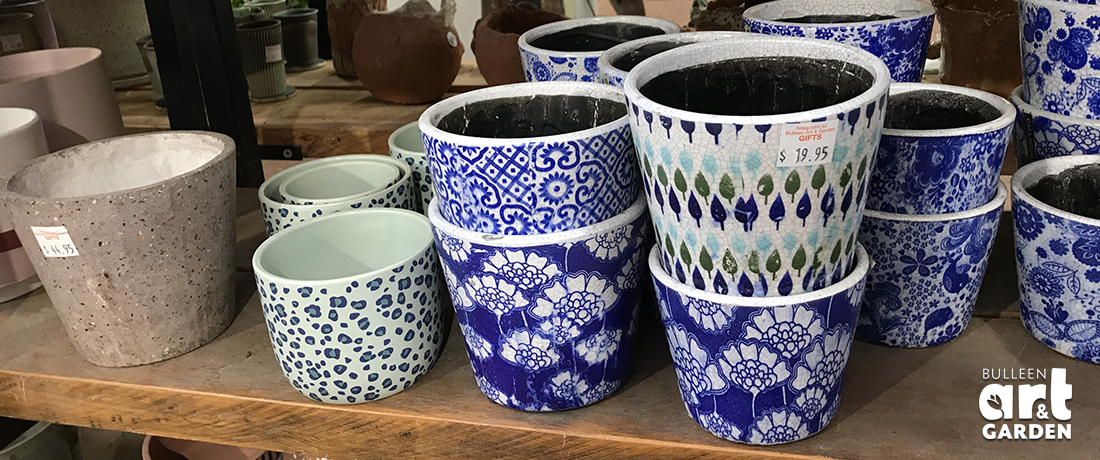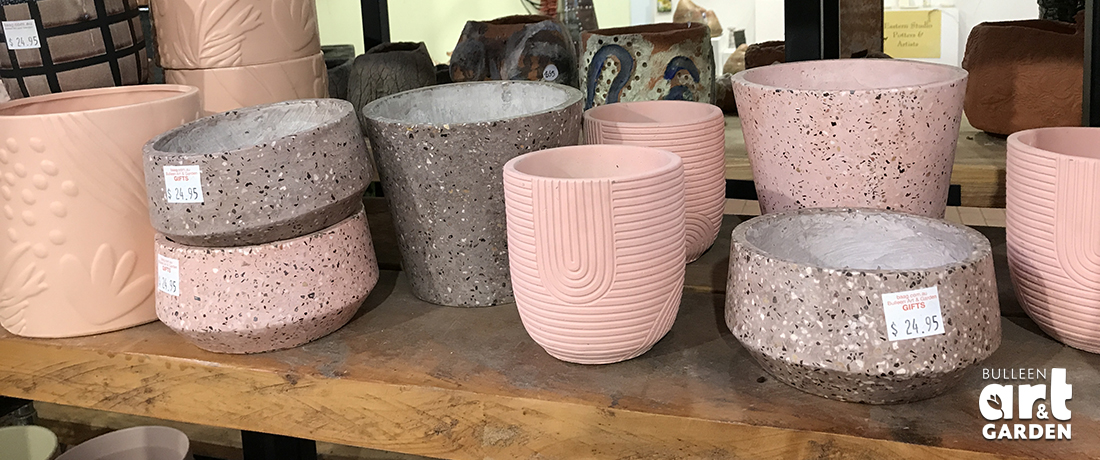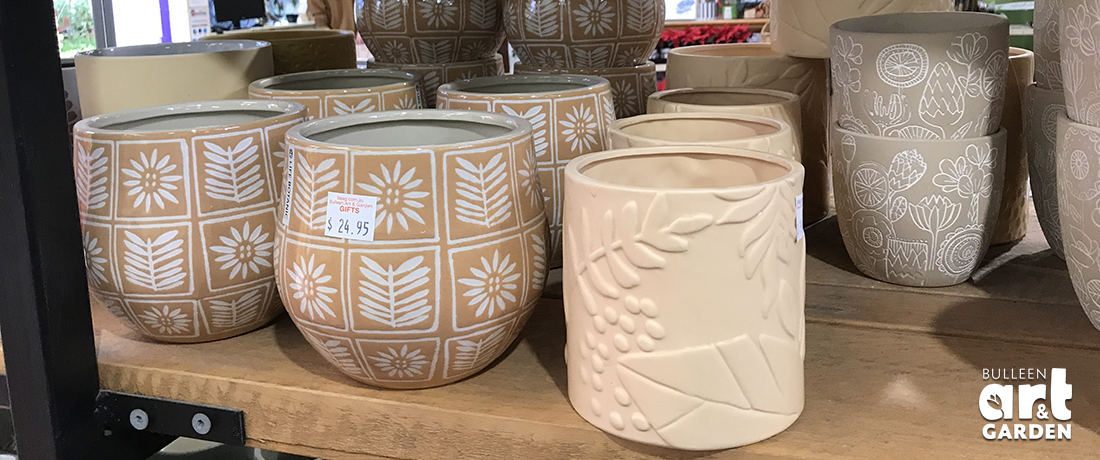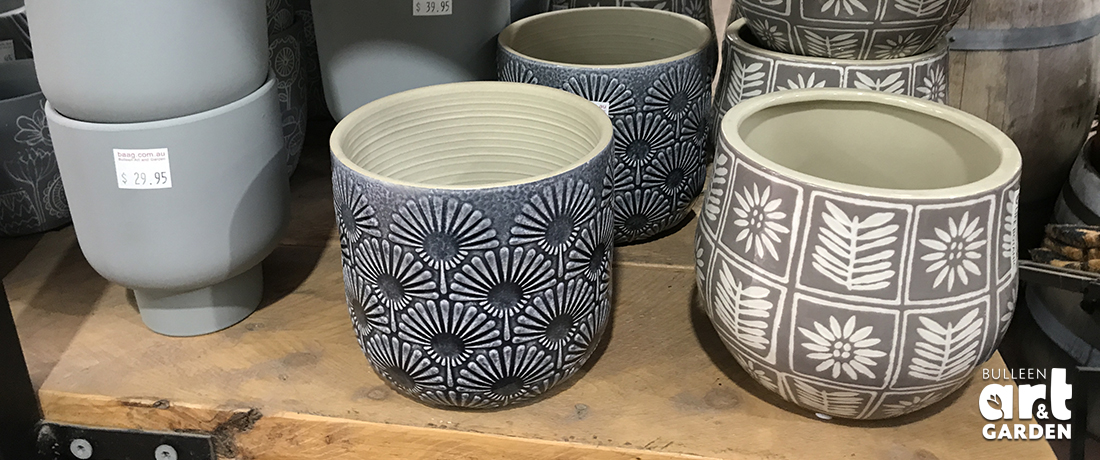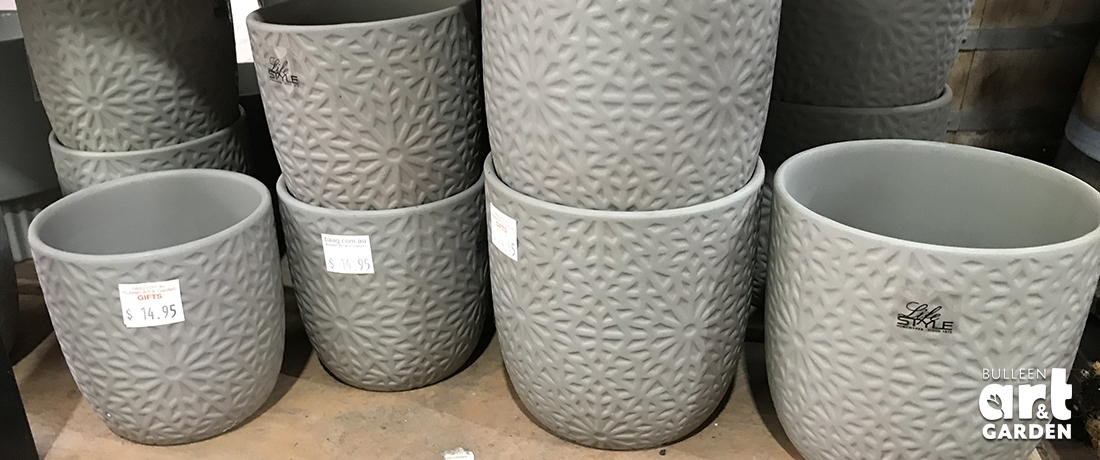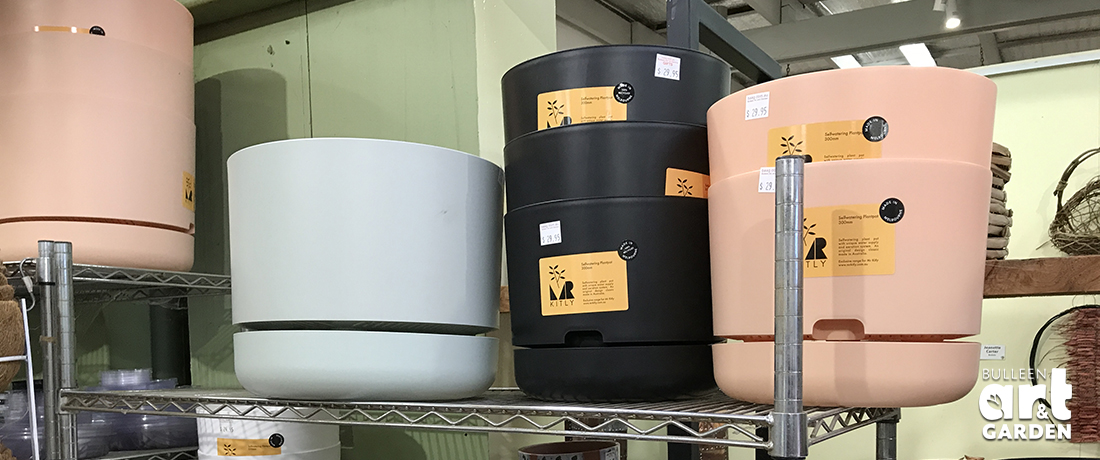 Birdbaths
Price Guide: imported birdbaths – $100 to $200, artist-made birdbaths – $350+