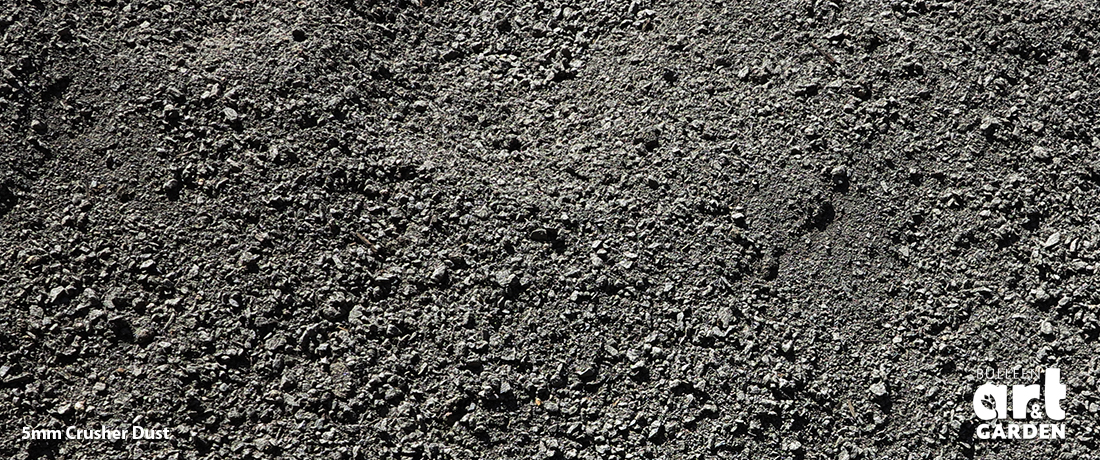 5mm Crusher Dust is a fine crushed rock, 5mm in size down to dust. It is generally made from bluestone, basalt or granite and is great for compaction. 5mm Crusher Dust is used for backfilling pools, under instant turf or water tanks, for bedding paving or for pathways. Available in Bulk Bags suitable for crane lifting. Click here for prices.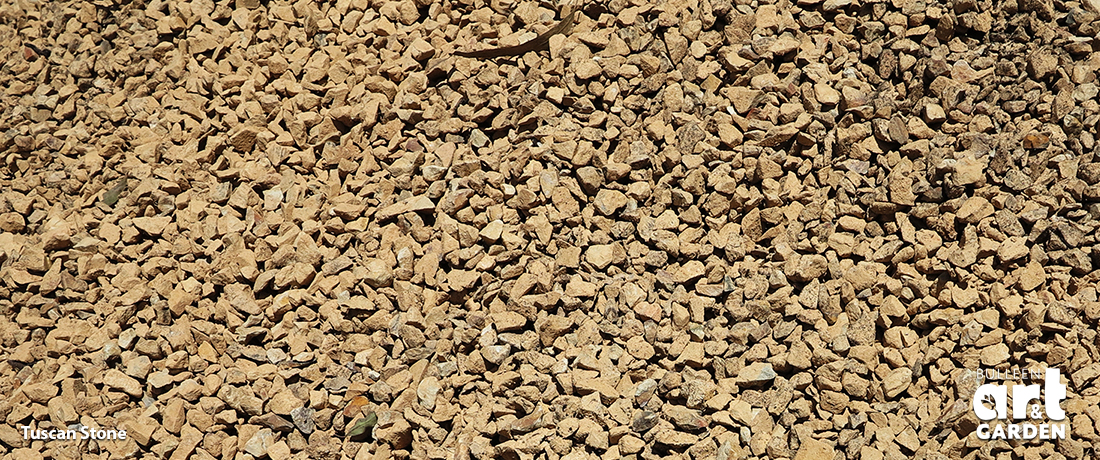 20mm Tuscan Stone is mostly used as a mulch or as a decorative path topping. It will not pack down hard like Tuscan Toppings and is permeable to water. Click here for prices.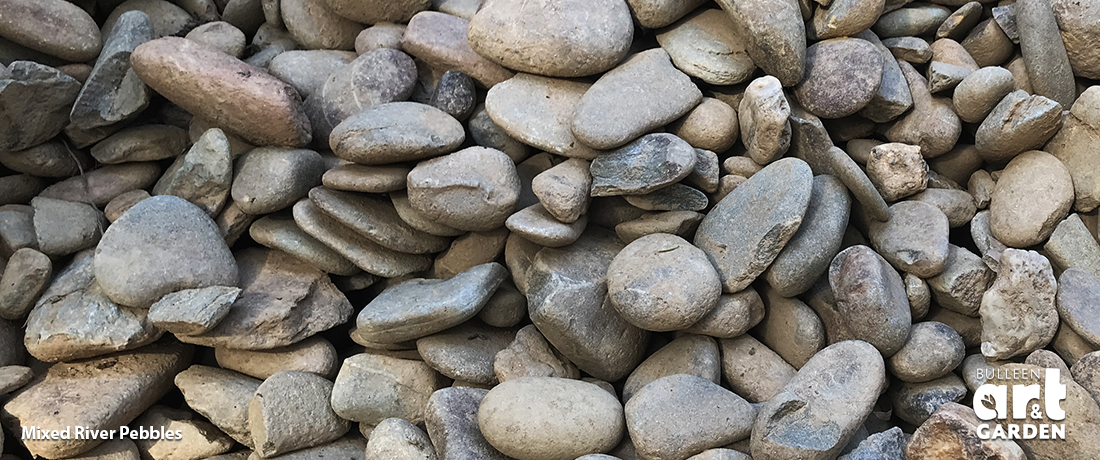 Mixed River Pebbles are sourced from an environmentally sustainable supply. They are mostly earthy brown stone with various darker shades. Click here for prices.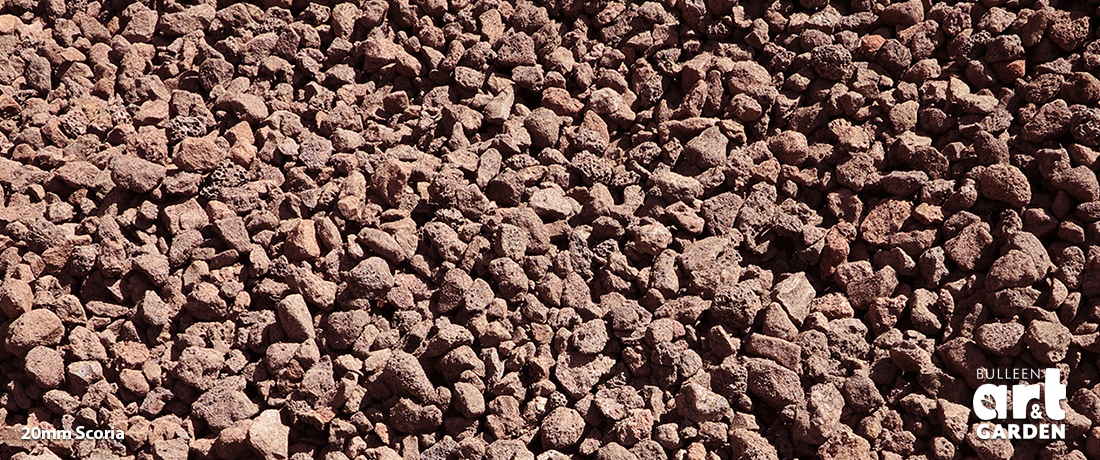 20mm Scoria is used with storm water drainage and can also used for drainage behind retaining walls. Click here for prices.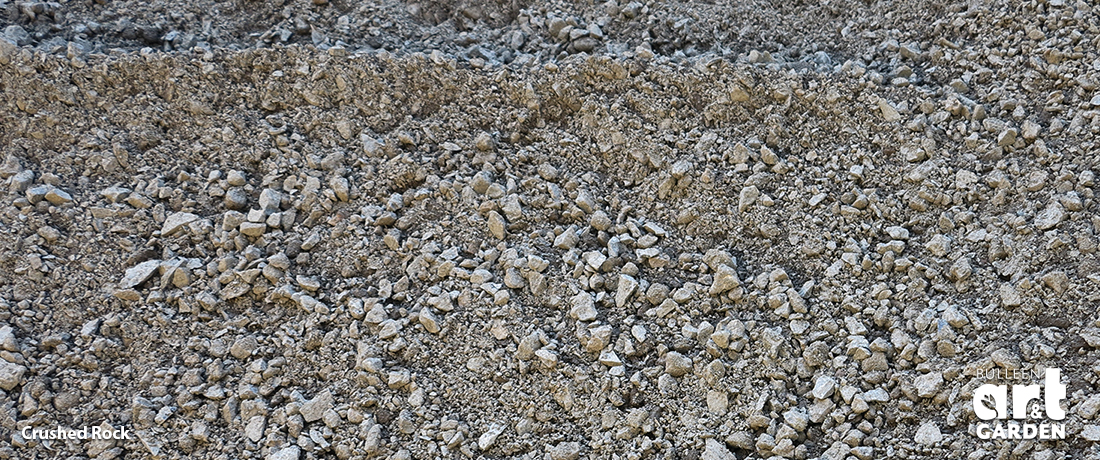 Crushed Rock consists of 20mm minus stone particles capable of solid compaction. Ideal for driveways and paths. Must be used for a foundation when laying paving and for some retaining wall systems. Crushed rock is an ideal under sand or pavers or for a water tank base. Click here for prices.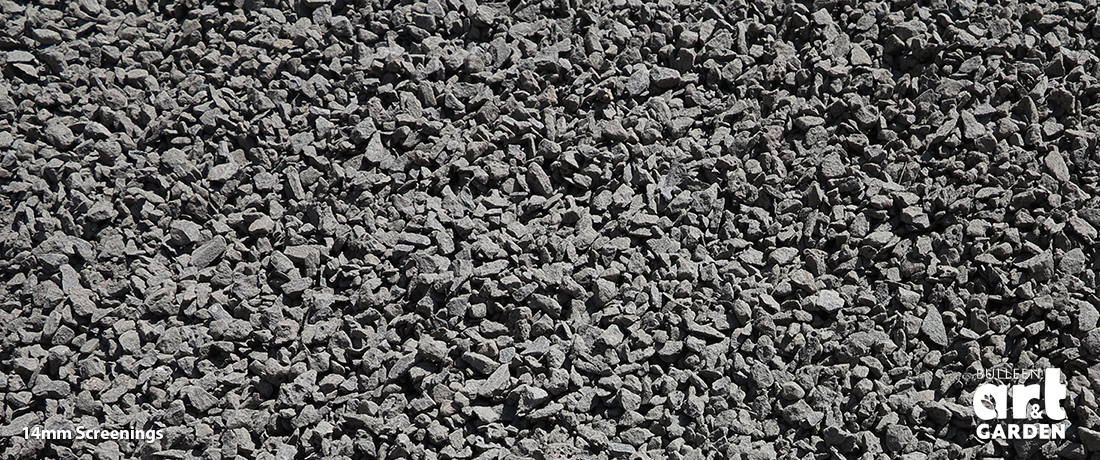 14mm Screenings is the main ingredient used in concrete. Used with storm water drainage. Click here for prices.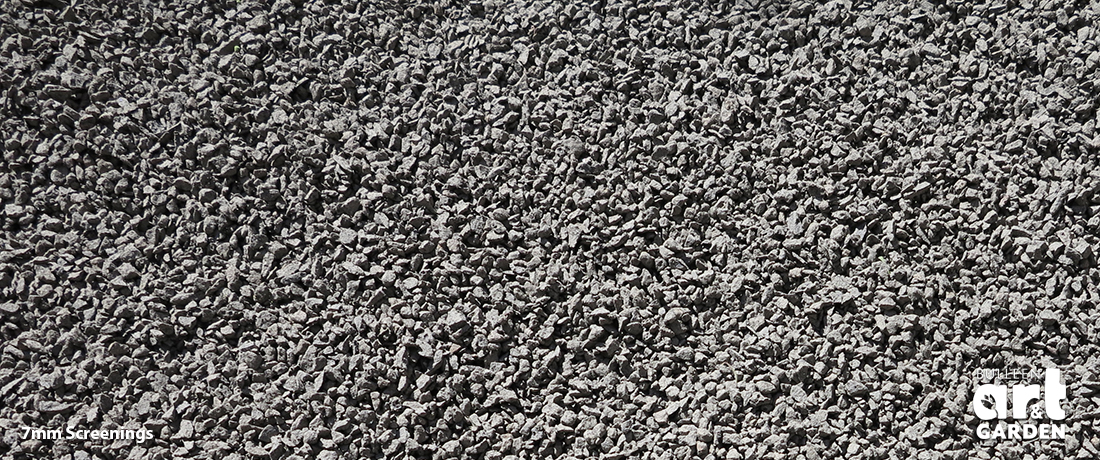 7mm Screenings is used by plumbers for drainage. It can also be used in concreting to obtain a smoother finish. Click here for prices.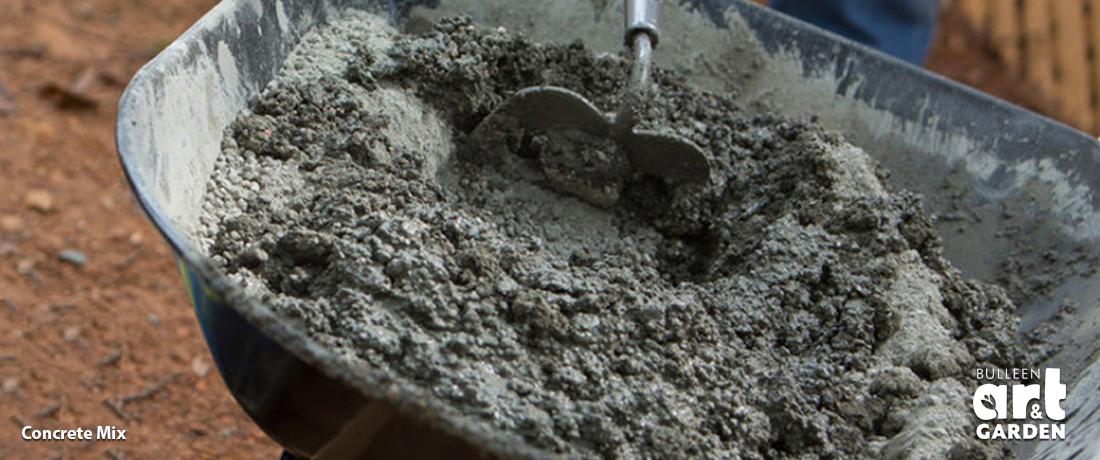 Ready to go Concrete Mix… you just need to just add cement. Made up of Concrete Sand and 14mm Screenings at the correct ratio. Concrete Mix should be mixed with cement at a ratio of 16 bags per cubic metre. Click here for prices.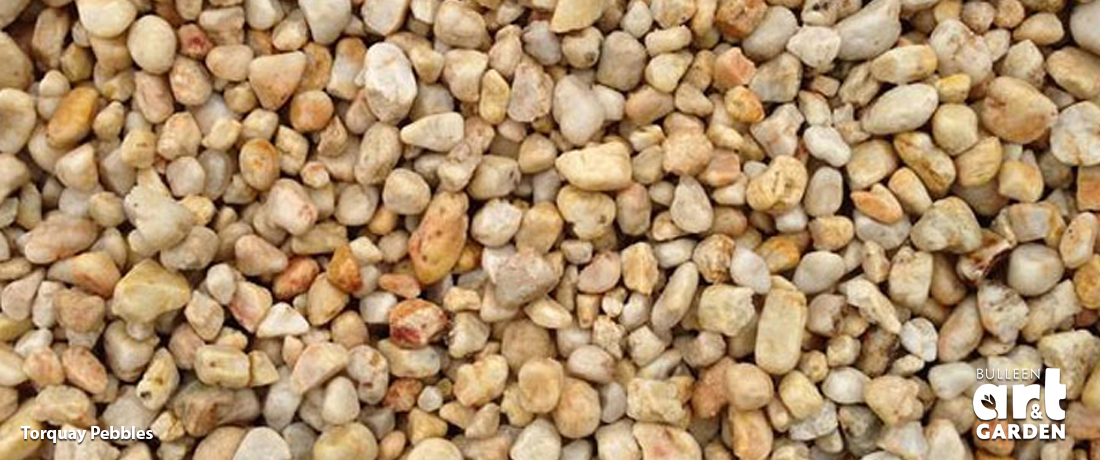 Torquay Pebbles are a local Victorian pebble that is available in several sizes. With a white and creamy appearance, these pebbles are smooth. Please call to check availability as supply can be limited. Please note that only 20mm Torquay Pebbles are kept in our yard for pickup or delivery in bulk. Other sizes are NOT available for pickup in bulk but can be ordered for delivery to your place on weekdays. Bags of all sized Torquay Pebbles are available in our yard. Click here for prices.
Due to Occupational Health and Safety regulations customers are not permitted to fill their own bags or containers. Customers must not exit their car in the sand and soil area. No exceptions. Most bulk products are also available pre-bagged for those after smaller quantities.
How much do I need? Click here to use our handy calculator.
If you have any questions regarding the range and prices of soils and composts we stock please phone during business hours on 8850 3030. You can also email Landscape Supplies enquiries to yard@baag.com.au.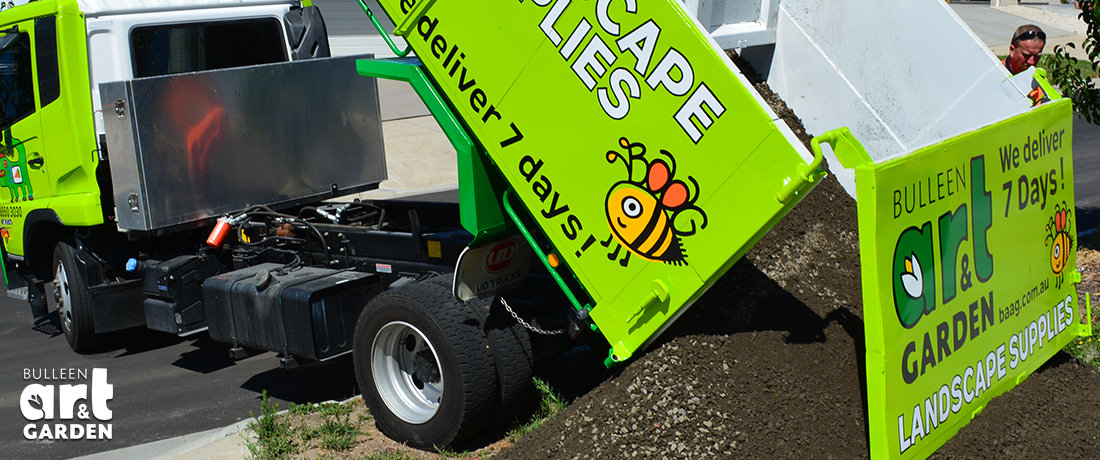 We deliver all over Melbourne!
We can deliver our bulk sand, soil, mulch, compost and stone to your site in most areas of Metro Melbourne. Our fleet of trucks are on the road doing bulk sand and soil deliveries 7 days a week, and they come in all sizes (and colours). Our drivers are neat, fit, healthy and always up for a chat.
Contact the yard on (03) 8850 3030 or email yard@baag.com.au to discuss your delivery requirements.
Please note that a delivery surcharge applies on Sundays and Public Holidays.

We regularly deliver to the following suburbs. To organise a delivery please email the yard or phone (03) 8850 3030. Please call even if your suburb is not listed, we may still deliver to you depending on your requirements. Minimum quantities apply for delivery service. If your requirements are too small for us to deliver, we also offer a free two hour trailer loan service.
Abbotsford
Alphington
Armadale
Arthurs Creek
Ascot Vale
Ashburton
Ashwood
Auburn
Balwyn
Balwyn North
Bellfield
Blackburn
Blackburn North
Blackburn South
Box Hill
Box Hill North
Box Hill South
Briar Hill
Brunswick
Brunswick East
Brunswick West
Bulleen
Bundoora
Camberwell
Canterbury
Carlton
Carlton North
Caufield
Clifton Hill
Coburg
Coburg North
Collingwood
Diamond Creek
Doncaster
Doncaster East
Donvale
Eaglemont
East Melbourne
Eltham
Eltham North
Essendon
Fairfield
Fitzroy
Fitzroy North
Glen Iris
Greensborough
Hawthorn
Hawthorn East
Heidelberg
Heidelberg Heights
Heidelberg West
Hurstbridge
Ivanhoe
Ivanhoe East
Kew
Kew East
Kingsbury
Lower Plenty
Macleod
Macleod West
Malvern
Malvern East
Melbourne University
Mont Albert
Mont Albert North
Montmorency
Northcote
Nunawading
Park Orchards
Parkville
Pascoe Vale
Plenty
Preston
Preston East
Preston West
Research
Reservoir
Richmond
Rosanna
South Yarra
St. Kilda
Surrey Hills
Templestowe
Templestowe Lower
Thornbury
Toorak
Viewbank
Warrandyte
Watsonia
Watsonia North
Wonga Park
Yallambie