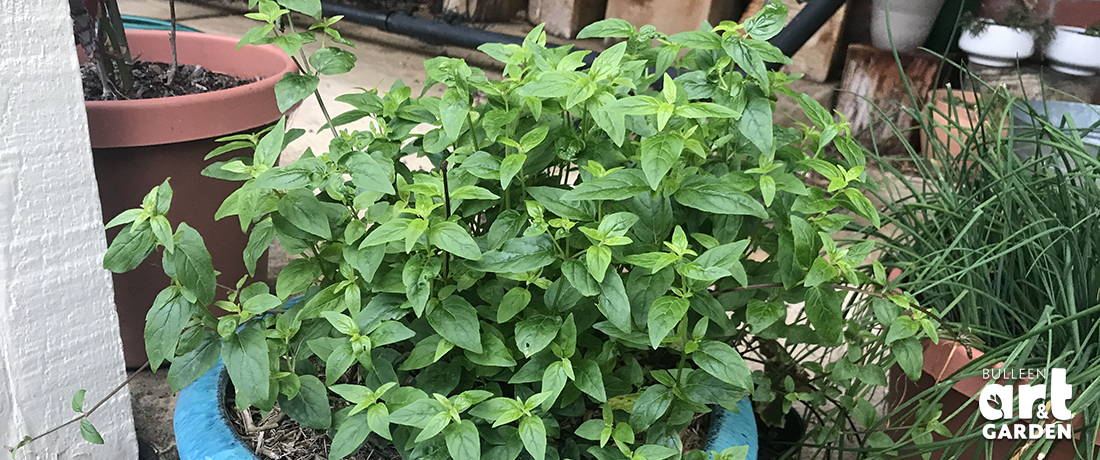 Important note about plant availability.
There are hundreds of factsheets on our website provided for your information. Not all plants will be available at all times throughout the year. To confirm availability please call (03) 8850 3030 and ask for the nursery.
Mentha australis
Related to the common mint that is commonly used in cooking, M. australis is our own local version. It is a small aromatic, suckering, perennial herb found along rivers and in damp places. It is found all around Australia, and locally along the Yarra River. The Aboriginal people used it to flavour food as well as for medicinal purposes for coughs and colds. It can also be rubbed on the skin for a repellent effect.
Cultivation
This is a great plant for the boggy area in your garden. It can be planted in full sun to full shade. If you don't have a boggy area, it would be best to plant M. australis in the shade to prevent it from drying out too quickly in the summer. Incorporate lots of organic matter into the soil to increase its water holding ability.
When planted in the shade it can start to look a little shaggy. Give it a good prune after flowering has finished at the end of summer, and cut it back really hard. Like all mints, it is very easy to propagate, either by cutting or division.
Although it is not as vigorous as common mint, it may be best to plant it in a pot in the ground due to its suckering nature.
Uses in the Kitchen
Use this mint in place of common mint as tea, with your peas, in cocktails, Middle Eastern dishes etc. You can use it fresh or dried.
Recipes
Native River Mint Dressing (for 250 ml)
1 1/2 tsp Native Mint crushed
2/3 cup Macadamia Nut Oil
1/3 cup Raspberry Wine vinegar
1 tbsp apple juice
1/4 tsp artesian salt
a pinch of Mountain Pepper
In a bowl whisk together Macadamia Nut Oil, Raspberry Wine Vinegar, apple juice, Artesian Salt and Mountain Pepper. Add the Native Mint and allow to steep for at least 2 hours (longer is better). Pour the dressing into a clean jar with a tight-fitting lid and shake well to combine the ingredients.
Tip: Dice watermelon and red onion and then pour over Native Mint Dressing for a refreshing summer salad or as a mouth coolant with hot curry.
Native Mint Cooler
1 cup ice cubes
2 cups diced watermelon
1/2 cup strawberries
1 tsp caster sugar
1/2 tsp Native Mint
Place all ingredients in a blender and blend until smooth.
Native Mint and Macadamia Slice
200gm dark chocolate (70% cocoa)
175gm Macadamia Nut Shortbread
40gm butter
2 tablespoons of honey
2 tablespoons native river mint
Line a pan with baking paper
Place the dried native mint in a saucer and add 2 tablespoons of hot water. Leave to cool.
Combine 200gm dark chocolate (70% cocoa) with 40gm butter and 2 tablespoons of Australian honey in a stainless steel bowl over a saucepan of boiling water until the chocolate just melts and the ingredients are combined.
Remove from heat and stir in the native mint. Then fold in the packet of Macadamia Nut Shortbread broken into chunky pieces.
Pour mixture into lined pan and chill for 2 hours.
Slice and serve.