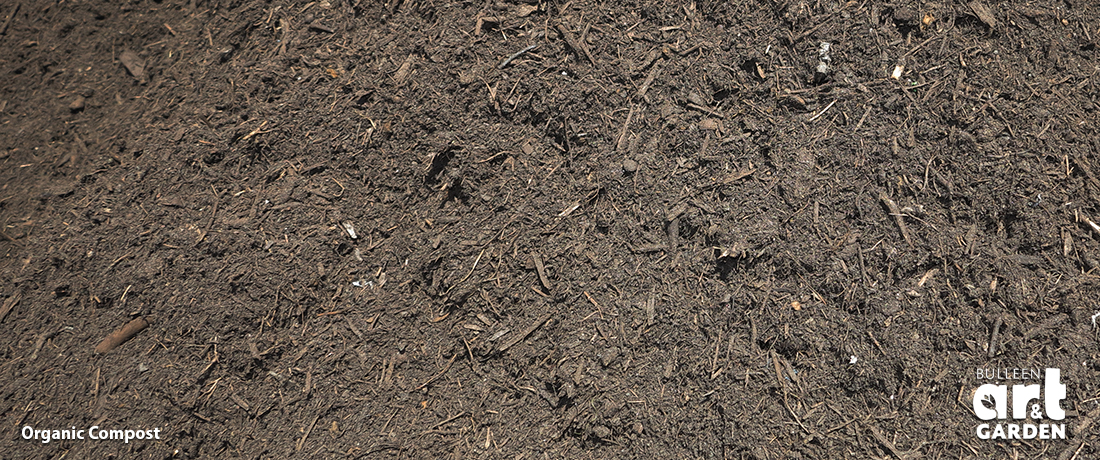 Organic Compost
Although this is classed as a compost, many customers are choosing to use the Organic Compost as a mulch as well. It is a finer grade than the Recycled Mulch so will break down and need replacing sooner.
Locally sourced, composted material that re-purposes green waste that otherwise would end up in landfill. Our Compost contains composted plant matter that is rich in nutrients and helps improve impoverished soils, as well as helping to retain moisture. Our organic compost is made to Australian Standards AS 4454 at a temperature that kills any weed seeds and diseases. The combination of smaller and larger timber pieces provide ongoing carbon to feed and provide a substrate for the beneficial microbes in the soil that help to keep your plants healthy. IMPORTANT NOTE: Due to the recycled nature of this product, it may contain occasional rubbish and other inorganic material. Click here for prices.
USES:
· Rose, Vegetable and Herb gardens
· Native gardens
· Aerated through the base of a new lawn before adding Lawn Mix
Certified Organic Cow Manure
An excellent addition to all gardens. Cow Manure works as a soil conditioner, opening up the soil and adding humus. It supplies major fertiliser elements and will not raise your pH as much as Mushroom Compost does. Please note that the feedlot where our cow manure is sourced is involved in the live export industry. Click here for prices.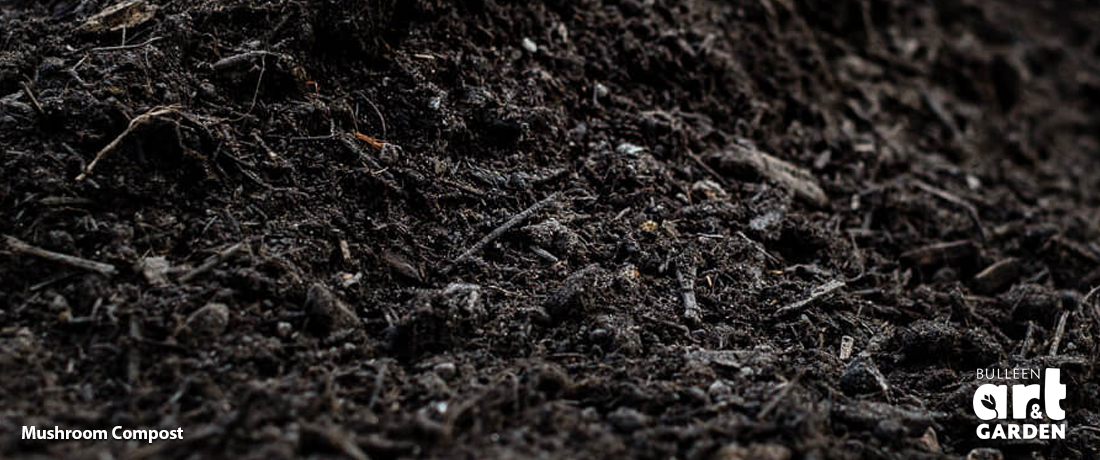 Mushroom Compost
80% straw, wood shavings, horse and fowl manure, 10% gypsum, 10% peat and limestone
A by-product of the mushroom growing trade, Mushroom Compost is rich in organic matter and manures. Excellent for soil improvement in most soil types. Click here for prices.
USES:
· For mixing with existing garden soils, especially annual, rose and vegetable gardens.
· As a component of other soil mixes.
· Note: Never to be used with acid-loving plants.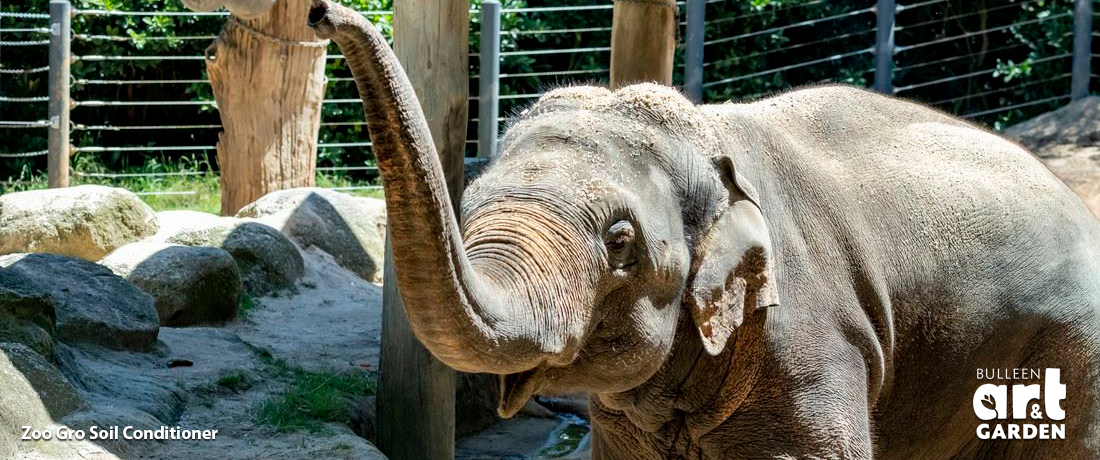 Zoo Gro Soil Conditioner – BAGS ONLY, not currently available in bulk
Elephants, Giraffes, Pygmy Hippos and more of the wonderful wildlife at Melbourne Zoo play a major role in producing Zoo Gro Soil Conditioner! Prunings and other garden waste, bedding straw from the animals' night dens, and compostable food packaging from onsite food outlets are added in, and it's all composted on site in the state-of-the-art Hot Rot processor. This high quality soil improver has been properly composted to kill off any weeds and seeds, and it will help improve water and nutrient retention. HotRot rescues 2 tonnes of organic material a day going to landfill, helping Zoos Victoria to be the world's first carbon neutral zoological organisation. Click here for prices.

Due to Occupational Health and Safety regulations customers are not permitted to fill their own bags or containers. Customers must not exit their car in the sand and soil area. No exceptions. Most bulk products are also available pre-bagged for those after smaller quantities.
How much do I need? Click here to use our handy calculator.
If you have any questions regarding the range and prices of soils and composts we stock please phone during business hours on 8850 3030. You can also email Landscape Supplies enquiries to yard@baag.com.au.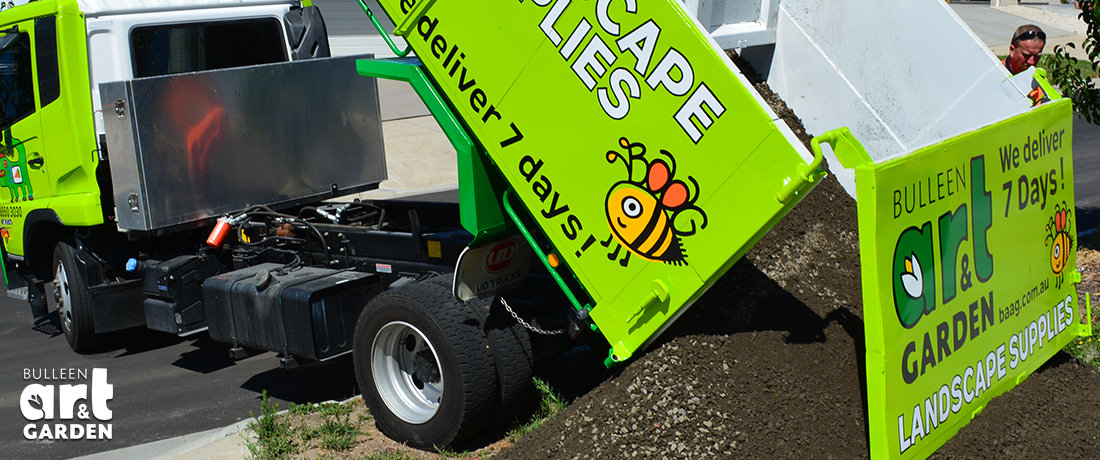 We deliver all over Melbourne!
We can deliver our bulk sand, soil, mulch, compost and stone to your site in most areas of Metro Melbourne. Our fleet of trucks are on the road doing bulk sand and soil deliveries 7 days a week, and they come in all sizes (and colours). Our drivers are neat, fit, healthy and always up for a chat.
Contact the yard on (03) 8850 3030 or email yard@baag.com.au to discuss your delivery requirements.
Please note that a delivery surcharge applies on Sundays and Public Holidays.
We regularly deliver to the following suburbs. To organise a delivery please email the yard or phone (03) 8850 3030. Please call even if your suburb is not listed, we may still deliver to you depending on your requirements. Minimum quantities apply for delivery service. If your requirements are too small for us to deliver, we also offer a free two hour trailer loan service.
Abbotsford
Alphington
Armadale
Arthurs Creek
Ascot Vale
Ashburton
Ashwood
Auburn
Balwyn
Balwyn North
Bellfield
Blackburn
Blackburn North
Blackburn South
Box Hill
Box Hill North
Box Hill South
Briar Hill
Brunswick
Brunswick East
Brunswick West
Bulleen
Bundoora
Camberwell
Canterbury
Carlton
Carlton North
Caufield
Clifton Hill
Coburg
Coburg North
Collingwood
Diamond Creek
Doncaster
Doncaster East
Donvale
Eaglemont
East Melbourne
Eltham
Eltham North
Essendon
Fairfield
Fitzroy
Fitzroy North
Glen Iris
Greensborough
Hawthorn
Hawthorn East
Heidelberg
Heidelberg Heights
Heidelberg West
Hurstbridge
Ivanhoe
Ivanhoe East
Kew
Kew East
Kingsbury
Lower Plenty
Macleod
Macleod West
Malvern
Malvern East
Melbourne University
Mont Albert
Mont Albert North
Montmorency
Northcote
Nunawading
Park Orchards
Parkville
Pascoe Vale
Plenty
Preston
Preston East
Preston West
Research
Reservoir
Richmond
Rosanna
South Yarra
St. Kilda
Surrey Hills
Templestowe
Templestowe Lower
Thornbury
Toorak
Viewbank
Warrandyte
Watsonia
Watsonia North
Wonga Park
Yallambie