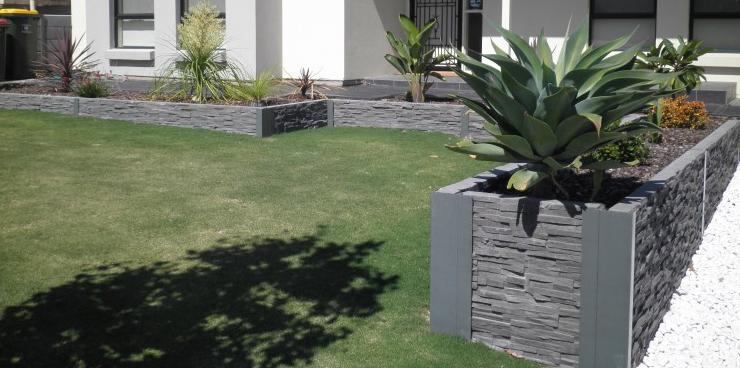 With quality hardwood sleepers becoming increasingly difficult to source and their prices soaring, BAAG now offers concrete sleepers. Available in 2m lengths and very reasonably priced, concrete sleepers are an excellent alternative when building a retaining wall.
With a variety of patterns and colours available, we're confident we'll find an option that suits you. Suitable to use for retaining walls of up to 3m high, these sleepers are super strong and reliable. Of course, we can provide the steel uprights that you will need to use for these as well.
A variety of designs are also available in precast concrete step kits. With size, height and depth options available, give us a call to find one that will suit you.
Given the strength of these, some walls may need an engineers report before building commences.