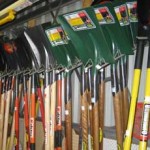 Shovels & Rakes
For all your shovelling needs, we have a large range of both top quality and cost effective shovels and rakes.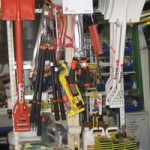 Specials
Come in and check out the super specials on our specials bench, from gardening to construction tools, we have plenty of specials to keep everyone happy.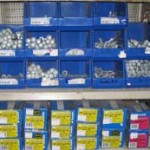 Bolts & Screws
We stock a range of 10mm Coach screws & Coach Bolts that are perfect for use with our sleepers to create retaining walls and similar projects, also galvanized nails and timber screws for smaller jobs.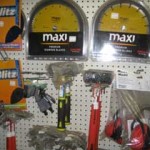 Cutting & Grinding
There is a large range cutting and grinding blades available, they are designed for use on both stone and masonry surfaces. Sizes available are 100mm (4″) and 230mm (9″).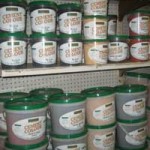 Cement Colour
Cement Colour is used as an additive to concrete and grout mixes to create different shades. The Standard range that we stock is Black, Dark Brown, Dusty Red, Desert Beige & Terracotta. They range in sizes from 1kg up to 20kg.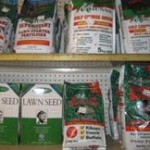 Bulk Lawn Seed & Fertiliser
Lawn Seed bags range from 1kg up to 25kg, with blends of Rye, fescue and couch. We also stock fertilisers for both warm and cool season turf varieties as well as lawn starter fertilisers for small and large jobs.