Our gardens are all highly complex and interactive ecosystems, the actions we take have both short and long term effects. In the factsheets below we cover a wide variety of pest and problem management methods which you can use in your garden.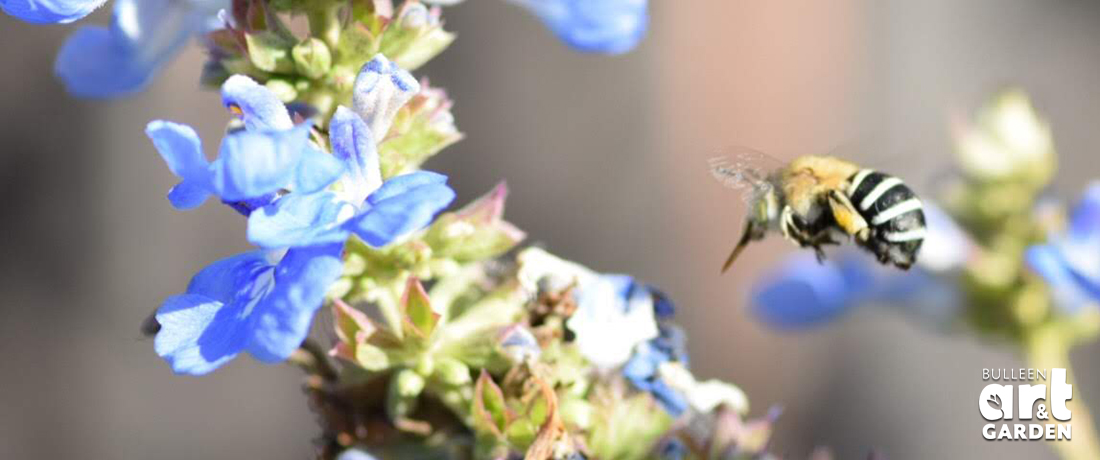 Encouraging Native Beneficial Insects – A healthy garden is full of life, from deep in the soil to the tree tops there should be fungi, bacteria, spiders, insects, worms, and innumerable other living creatures. These all cohabit in a generally harmonious way.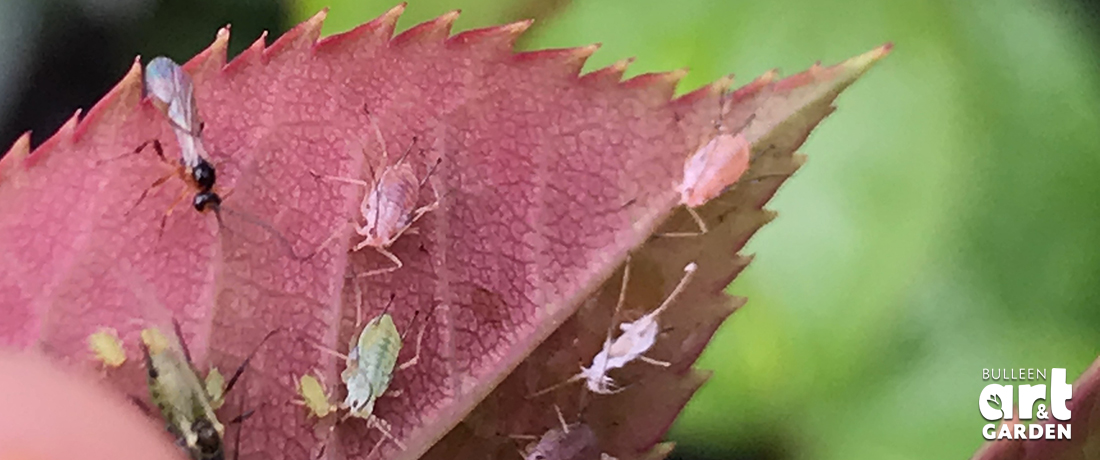 Beneficial Insects and Mites – the BAAG experience – To combat the appalling white fly invasion that was tormenting Melbourne gardeners in summer 2013 we introduced a parasitic wasp and a mite. They are susceptible to certain sprays – so we eliminated those pesticides to give them every chance to do their work. We saw a definite improvement in white fly control.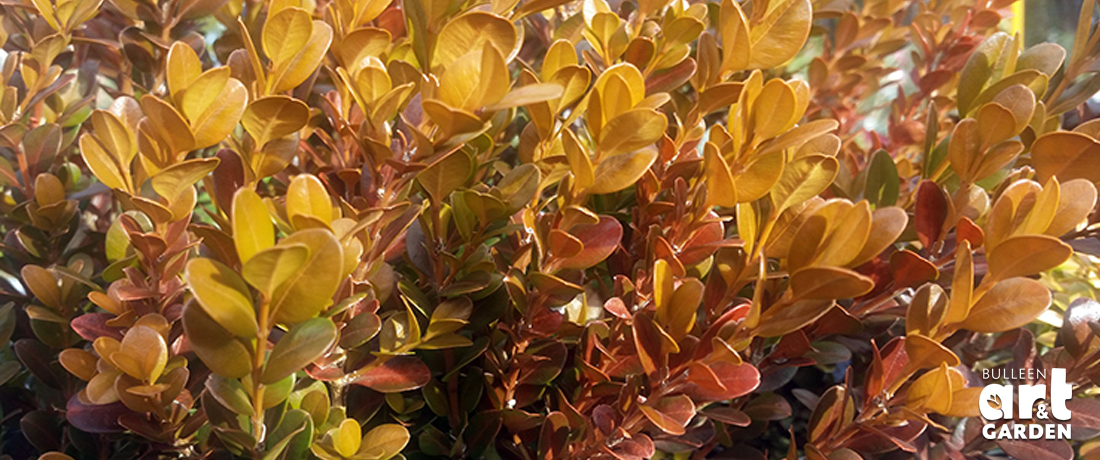 Buxus turning orange / bronze in winter – English, Korean, Japanese and Dutch Box can all turn an annoying orangey bronze colour in winter. This bronzing is a natural response of this genus to cold and bright winter sun (cold winds don't help either). It is not uncommon after a series of frosts (cold nights, sunny days) to get calls to the nursery from distressed gardeners about their bronzy box.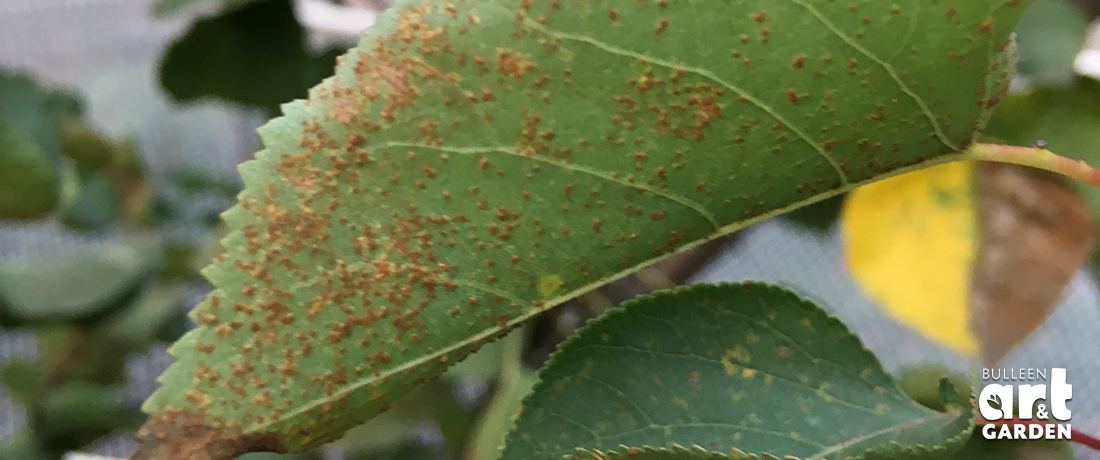 Freckle, Black Spot or Scab on Apricots, Peaches, Nectarines and Plums – This is a fungal issue affecting stone fruit. It is seen as small dark spots on immature fruit, becoming round brown freckles, sometimes scabby, on mature fruit.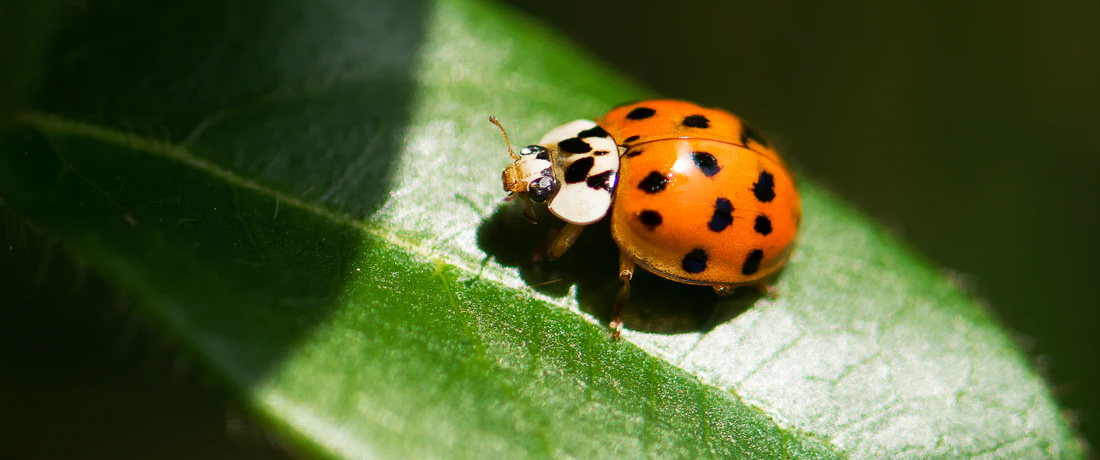 Garden Pest Control – A wide variety of pest management methods which you can use in your garden. All the recommended methods have a relatively low environmental impact but are effective.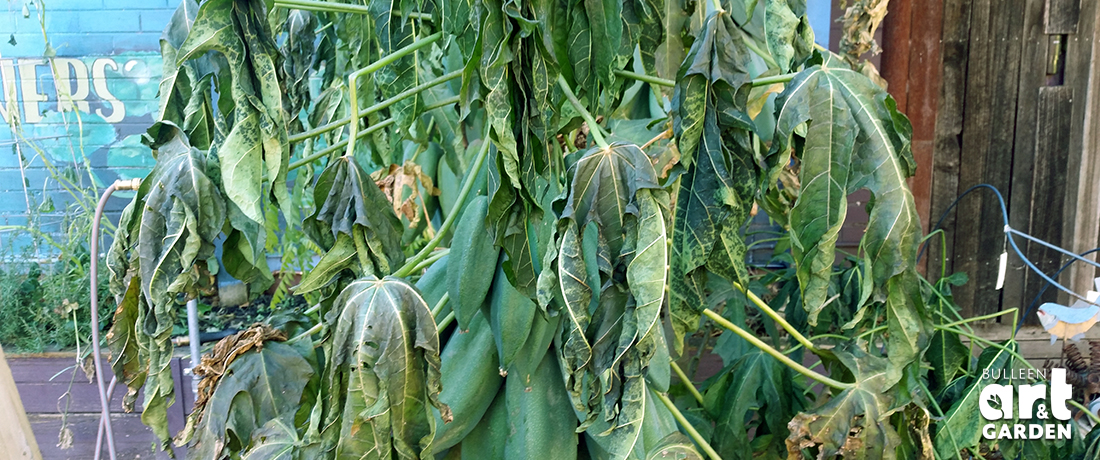 Saving frost and cold damaged plants – When confronted with the soggy brown / black disaster of frost affected foliage your first instinct is to grab the secateurs and prune away the evidence, but just take a minute to consider.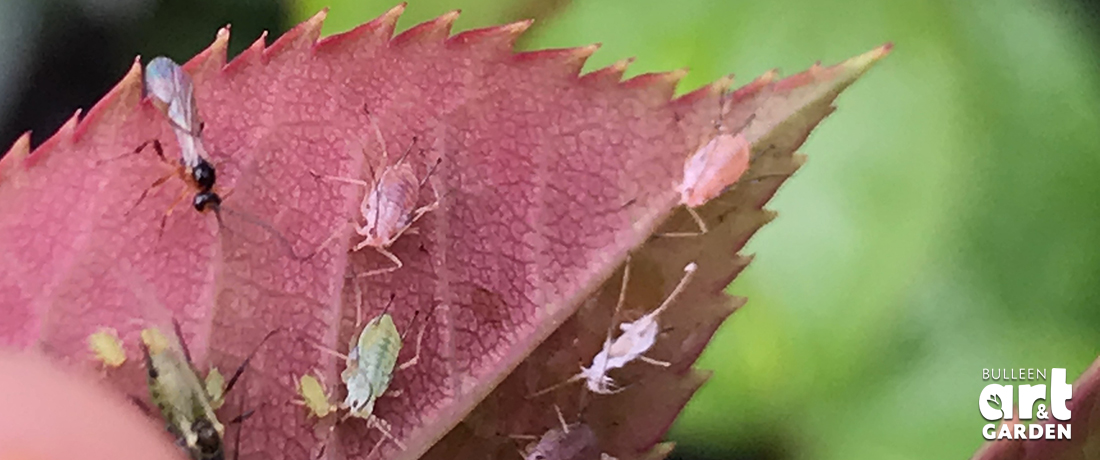 Aphids – The appearance of aphids in October on fresh new spring growth is invariably accompanied by a demand in the nursery for "a spray to get rid of those (insert expletive of your choice) aphids".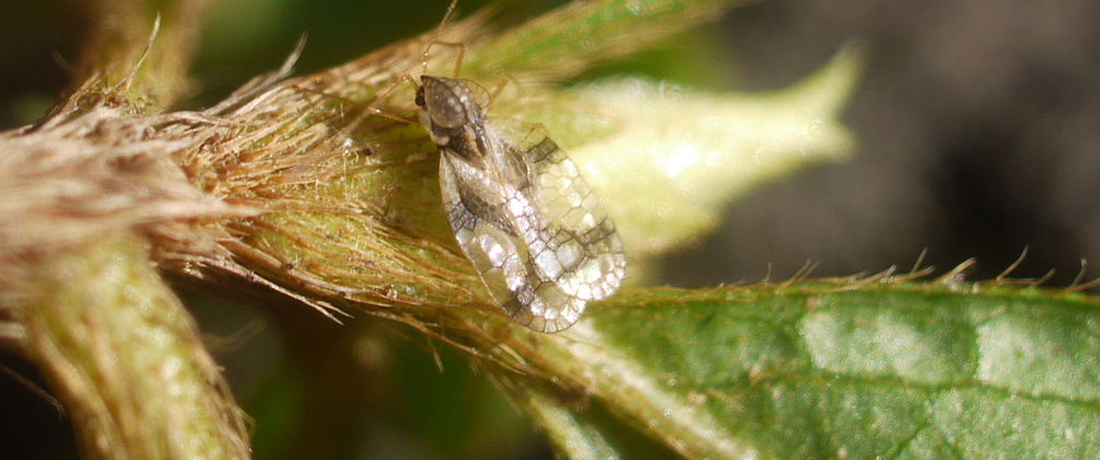 Azalea Lace Bug – These infuriating little insects hide on the underside of azalea (and rhododendron) leaves. There they suck the sap from the plant and leave dark dots of excrement, leading to the silvery leafed appearance of affected plants from the top view, and dark dots underneath.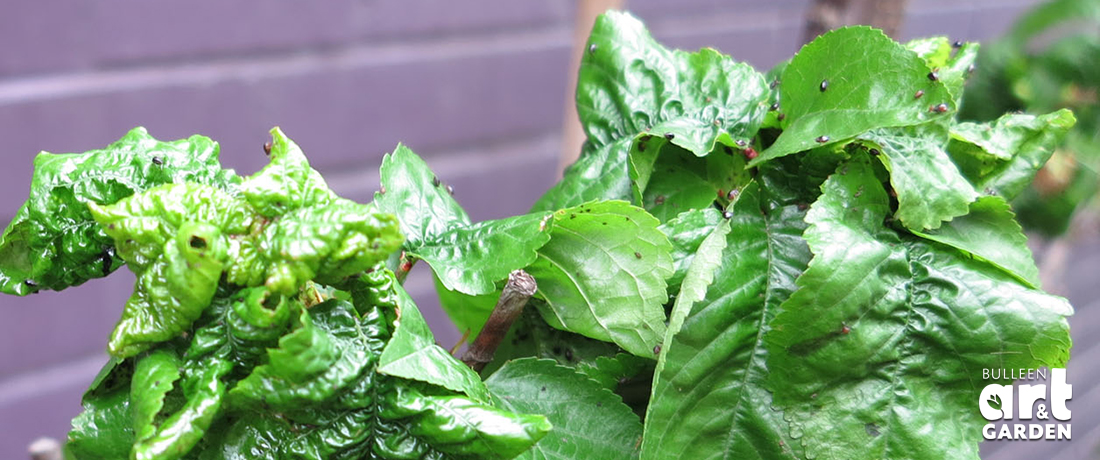 Black Aphid – These can explode in numbers seemingly overnight and yesterday's beautiful healthy foliage can turn into today's twisted and curled up mess.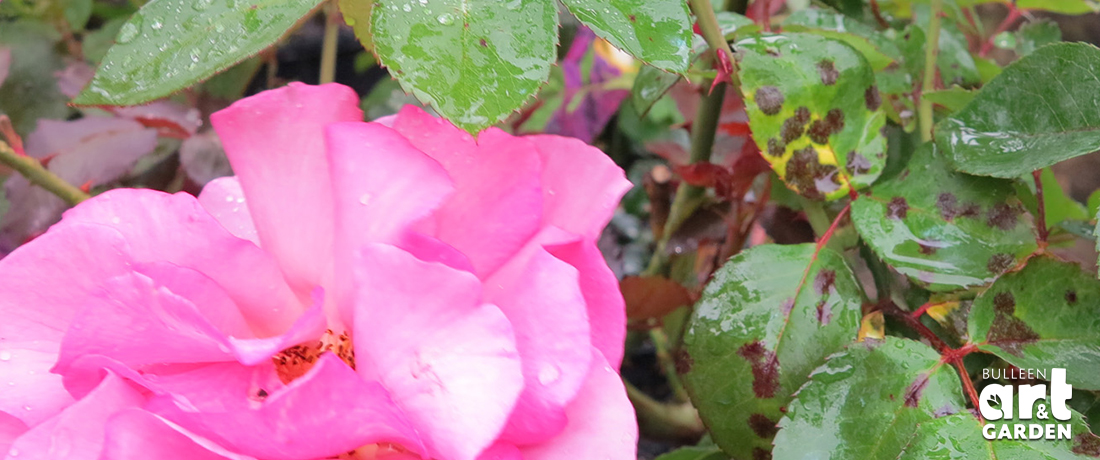 Blackspot and Powdery Mildew on Roses – A few simple steps you can take to combat these two unsightly and annoying rose issues.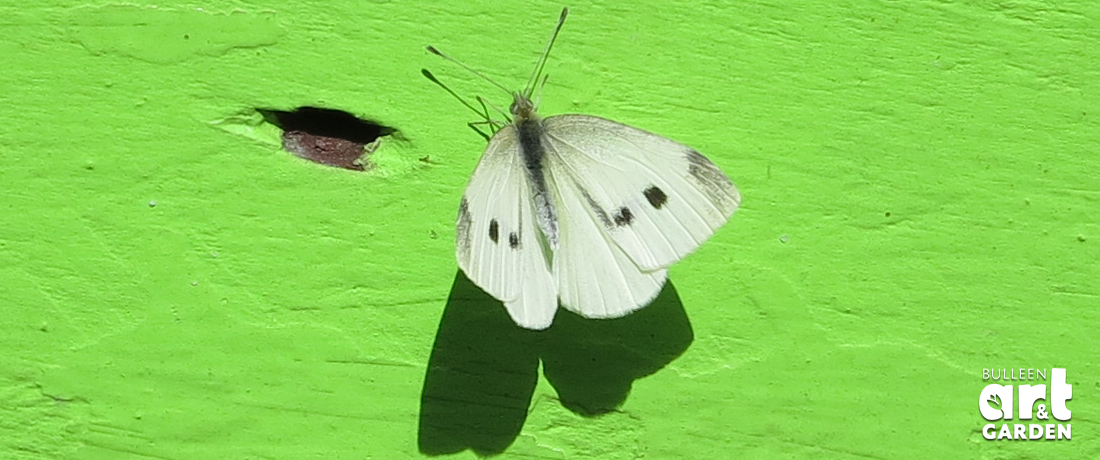 Cabbage White Butterfly and Cabbage Moth – Responsible for the eaten leaves and irregular holes in the leaves of vegetables such as Cabbage, Cauliflower, Kale, Broccoli, Brussels Sprouts, Bok Choi, Wombok and Watercress.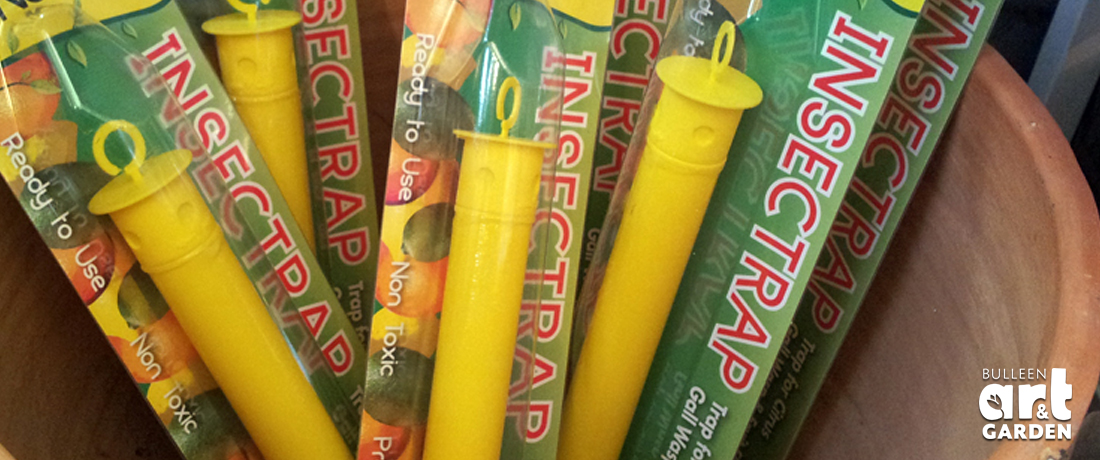 Citrus Gall Wasp – Citrus gall wasps are a shiny black wasps native to northern Australia. They have a preference for the native limes, as well as lemons, oranges and grapefruits. Read on to find out what you can do to control them.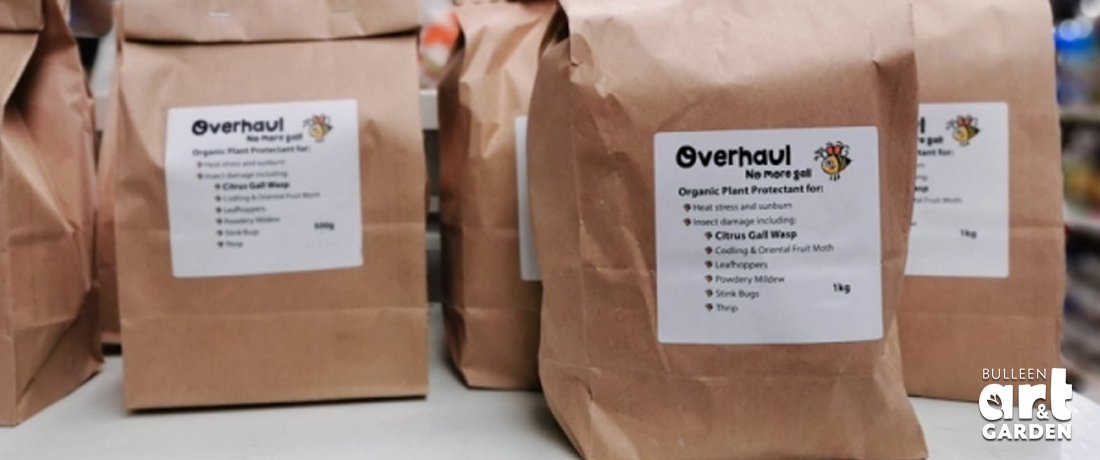 Citrus Gall Wasp Preventative Treatment – 'Overhaul' – Finally we have a new preventative for the infuriating gall wasp that has been decimating our citrus, lemon trees in particular, across Victoria.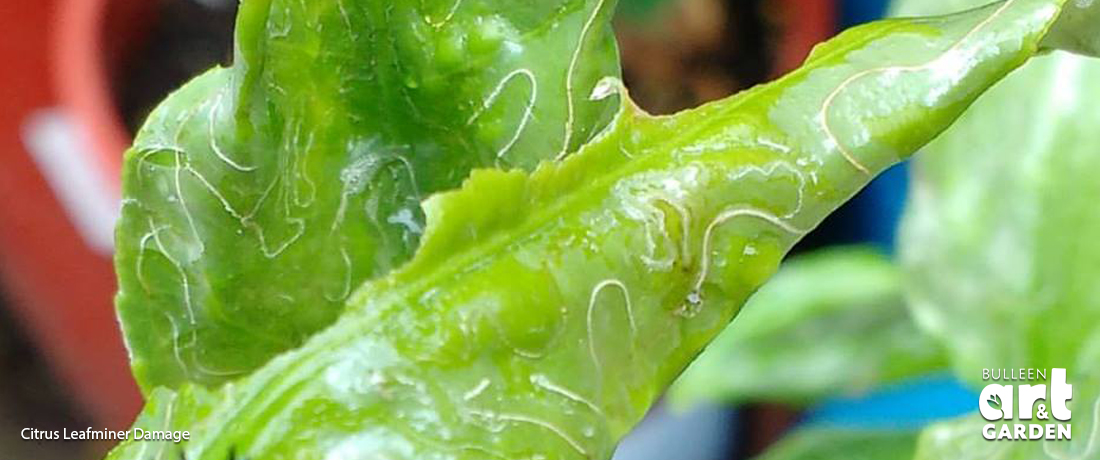 Citrus Leafminer – This is a small nocturnal moth which lays its eggs on the underside of soft fresh leaves of citrus. The eggs hatch and the larvae rapidly burrow under the surface of the leaf, and it is these larvae that cause all the damage.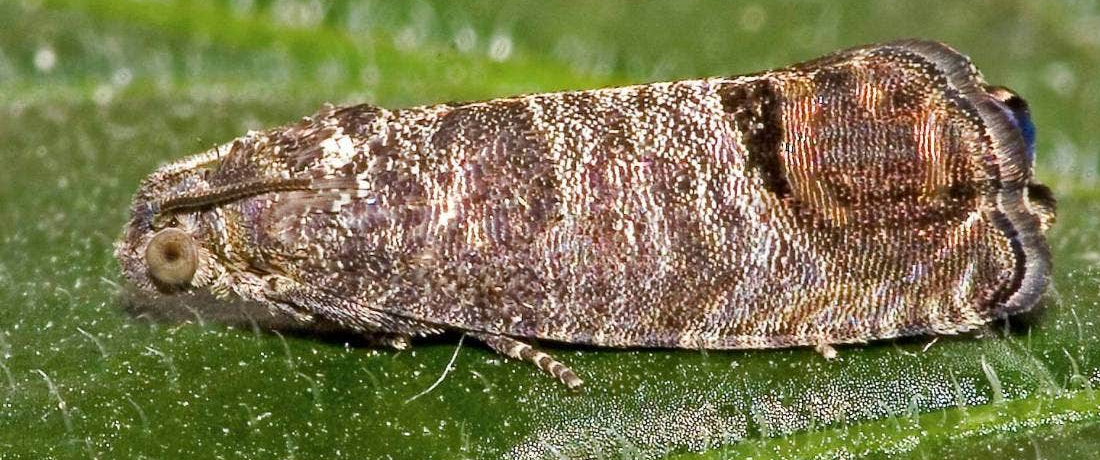 Codling Moth and Oriental Fruit Moth – Using a combination of pheromones and sticky traps, good orchard hygiene and traps will help you avoid the revolting codling moth.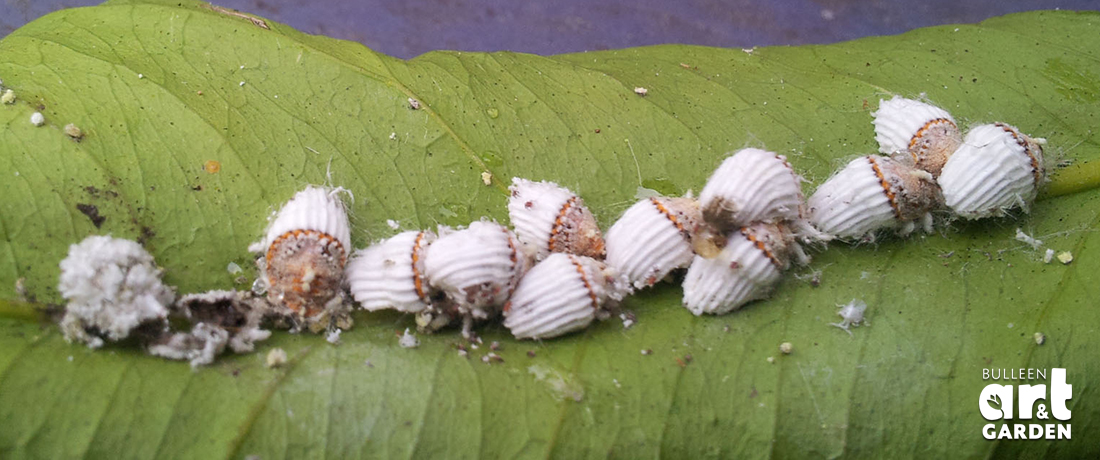 Cottony Cushion Scale – Cottony Cushion Scale sitting along a citrus leaf, along the middle rib. This is where you will normally see them congregating.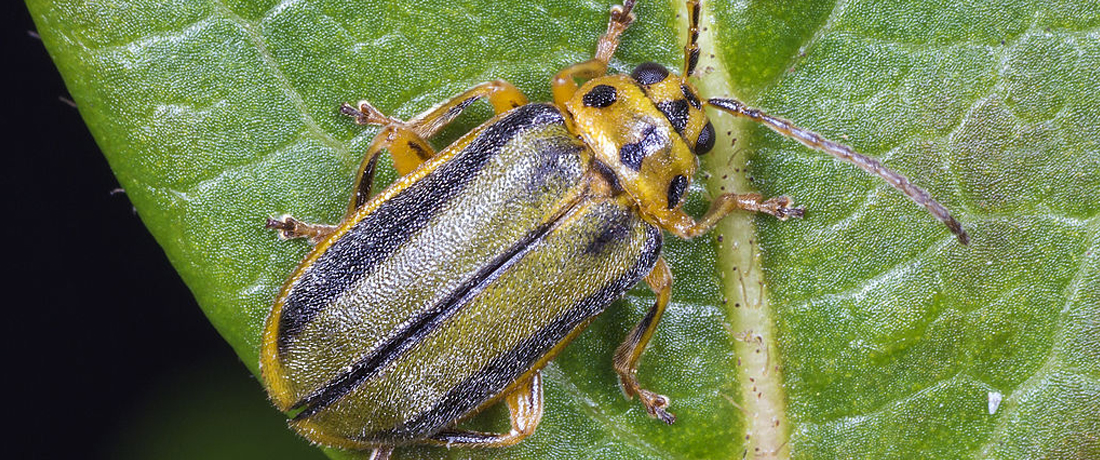 Elm Leaf Beetle – Elm Leaf Beetles are present on most Elms throughout Melbourne. There are many Elm trees in Melbourne, both planted as street trees, in public parks and reserves, and in private gardens.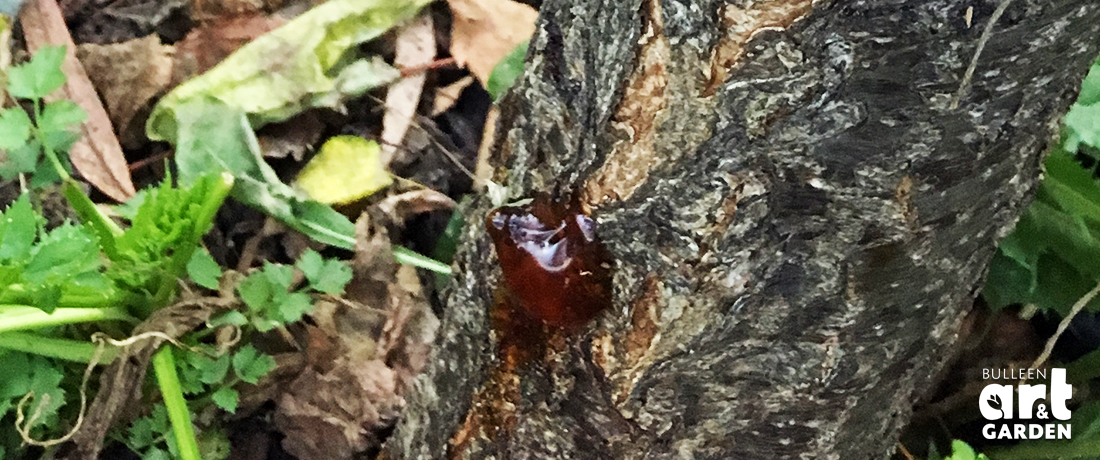 Gummosis (Bacterial Canker) in Apricots – This disease has become almost endemic in apricot trees across Melbourne. It is now a disease that we need to prevent, live with, and manage.


Land Cress as Pest Control – Land Cress releases chemicals which attract the Diamondback Moth and the Large Cabbage Moth – both small brown moths which are common pests in the vegie garden. These moths lay their eggs in the Land Cress, subsequently the emerging caterpillars feed on the Land Cress, are poisoned by the saponins in the leaves and die. So if you hear Land Cress referred to as a 'Dead End Trap Crop' – that is why.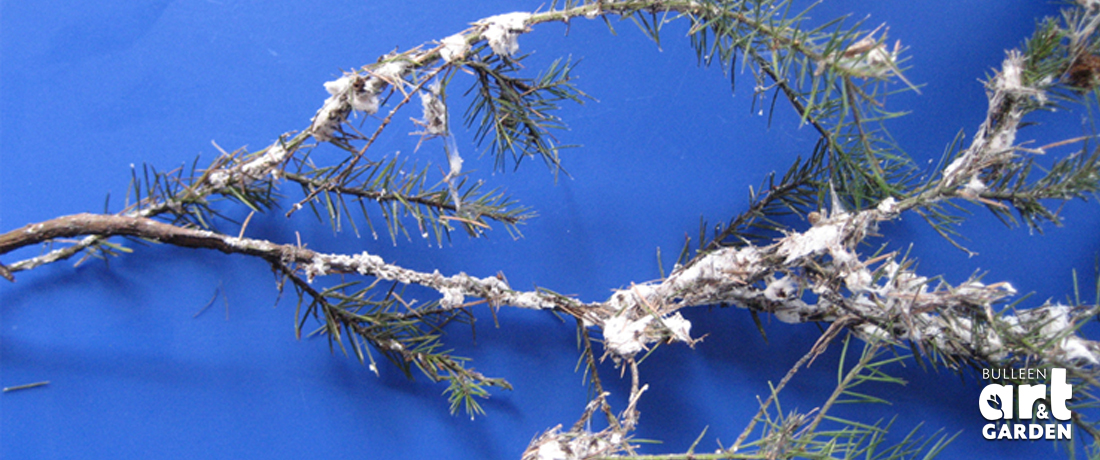 Mealybugs – These little insects are 3-7mm long and covered in a white 'mealy' wax. Adults are slow moving and feed by sucking sap from the plant tissues.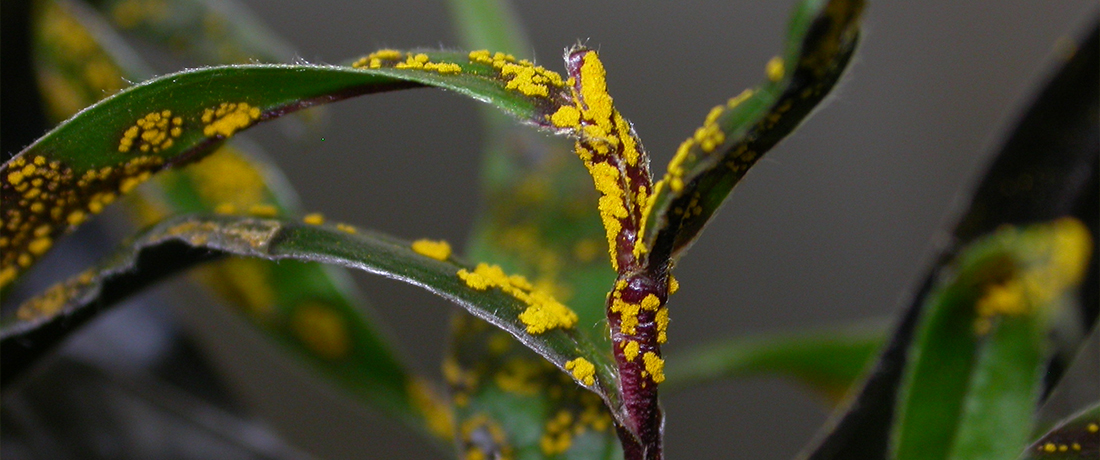 Myrtle Rust – Myrtle Rust is a plant fungal disease that was first diagnosed in NSW in Myrtaceae family plants in April 2010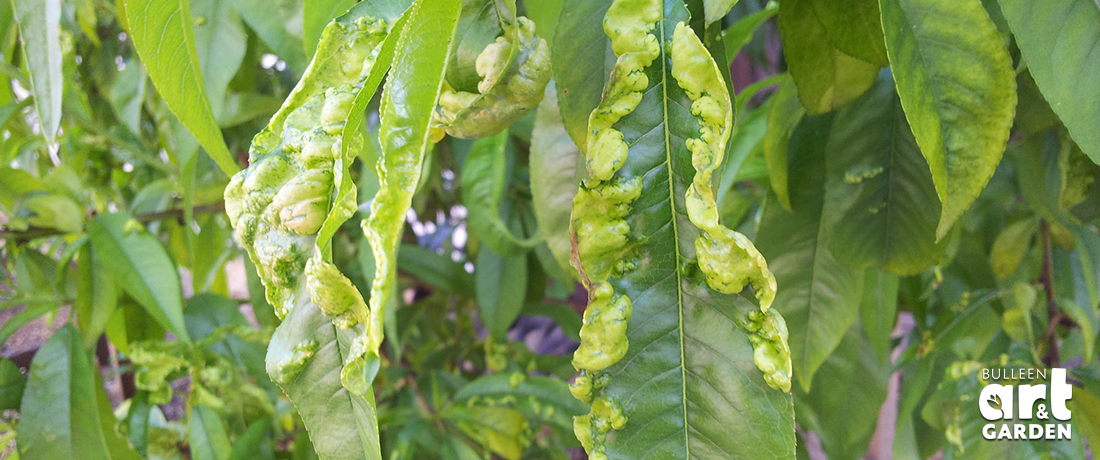 Peach Leaf Curl – Peach Leaf Curl is a very unsightly and damaging problem caused by the fungus Taphrina deformans. If left untreated, it can cause dieback of new shoots, early fruit drop, reduction of vigour, and eventually death of the tree.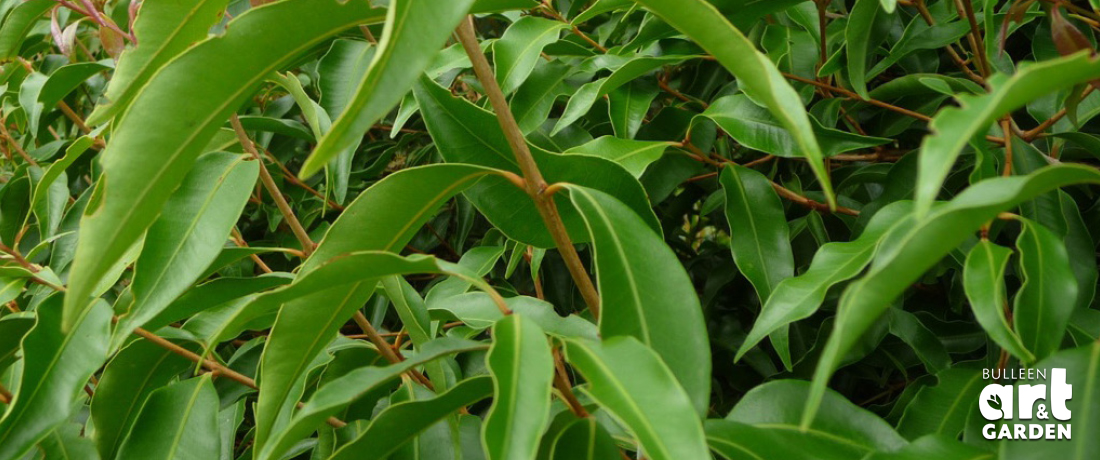 Phosphorus and Australian Native plants – Most Australians have heard at one time or another, that our soils are almost universally phosphorus deficient. Somehow, this information, has segued into the incorrect idea that phosphorus is toxic to all Australian natives, and applying a phosphate fertiliser will kill native plants.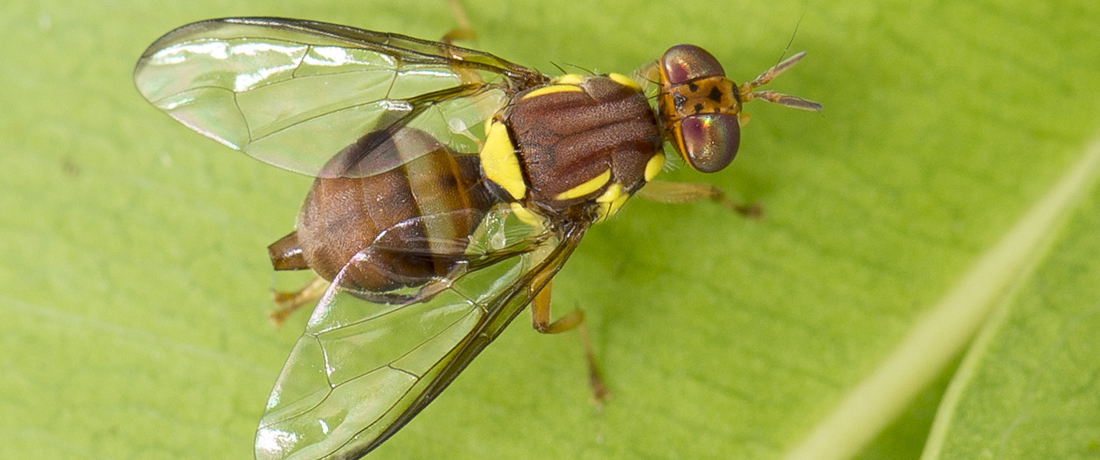 Queensland Fruit Fly – Queensland fruit fly is a significant pest that has been found in areas of Victoria for a few years now. Recently there is evidence the fly is establishing itself in Melbourne and surrounds.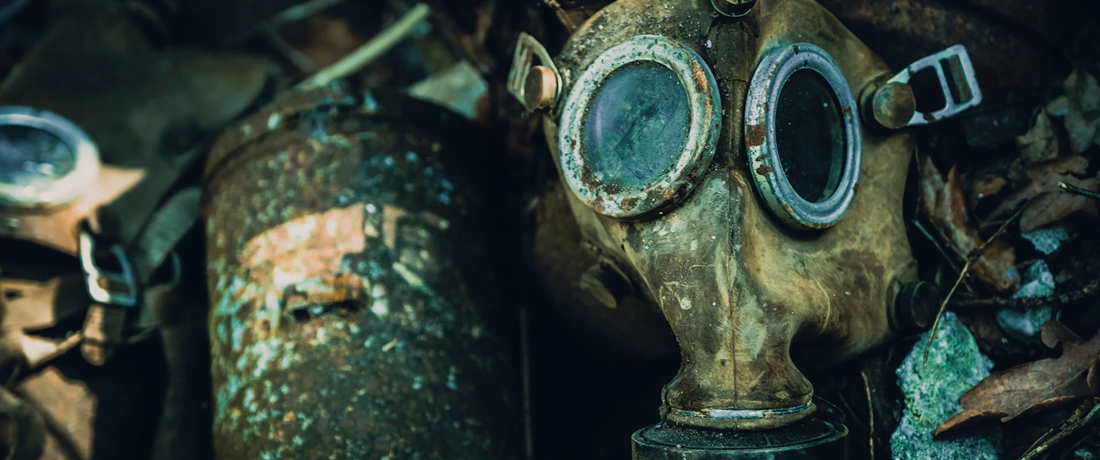 Safer Spraying – There are a number of commercially available insecticides, herbicides and fungicides which are considered safer to use in the garden because they are either biodegradable, herbal-based or consist of elements that occur naturally in the soil.