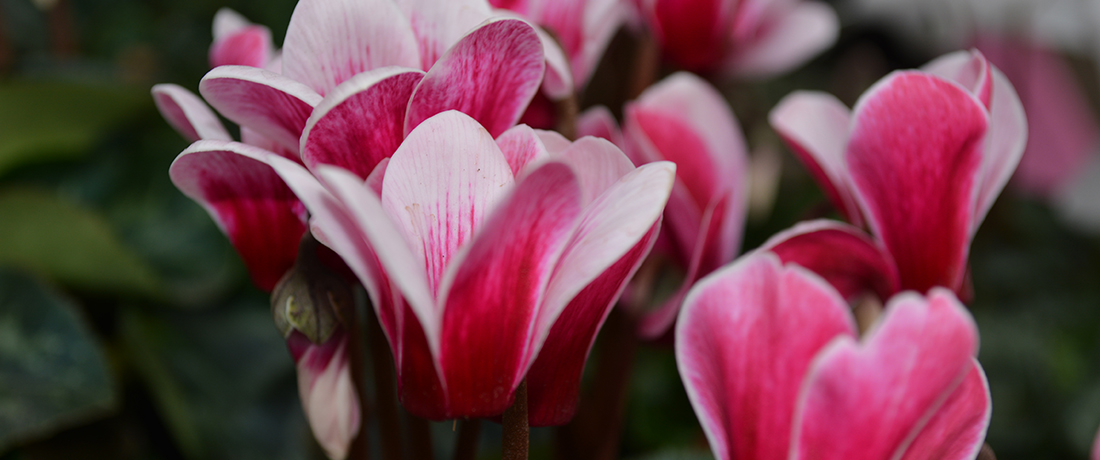 Important note about plant availability.
There are hundreds of factsheets on our website provided for your information. Not all plants will be available at all times throughout the year. To confirm availability please call (03) 8850 3030 and ask for the nursery.
When I sold my house I bought several pots of cyclamen, slipped them into white cache pots and placed them around the house for the 5 week sales period. Much cheaper and easier than doing flowers. Afterwards I had the cyclamen flowering for the next 4 months and ended up moving them with me to the next house.
Cyclamen tend to come in pink, red and purple tones, plus pure white, but within this range there is incredible variety: from pale pink to deep saturated cerise, from soft salmon to brilliant scarlet red, pinky mauve to purple, bi-colours, ruffles, splashed variegated leaves etc. They look gorgeous in everything from ultra-modern pots to vintage granny pots.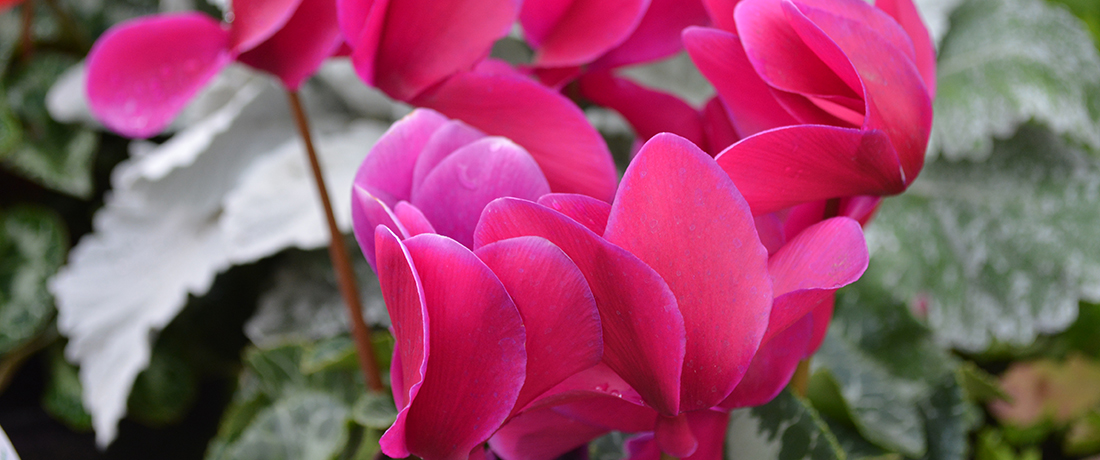 Cyclamen grow from a corm, a sort of large bulb. There are really only two tricks to keeping cyclamen happy, one is to keep them cool enough over winter, I regularly put mine outside overnight (NOT if it is frosty), the other is water: don't over water them, allow the top cm or two to dry out then rewater, avoid getting the foliage wet if possible. If they dry out they will collapse – just rewater and they will perk up again. I like to occasionally water with half strength liquid fertiliser to keep them well fed and happy, maybe every second month.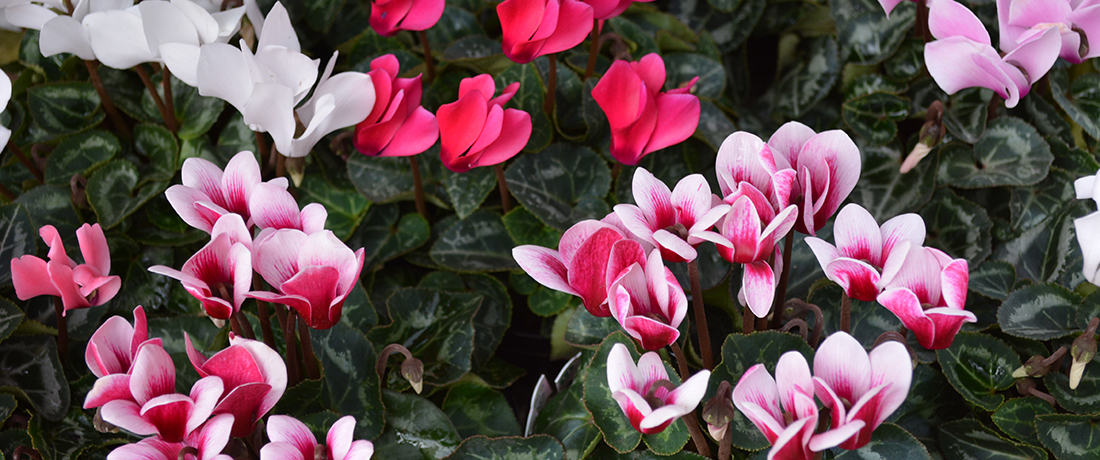 At the end of winter or into early spring, the show is over and they enter a dormancy phase. The leaves will wither and die. Do not throw them out – just put them in a cool shady spot (down the side of the house is perfect) and stop watering them. If you need to repot, now is a good time. Cacti and succulent mix is ideal for re-potting cyclamen. Sometime in January you can give them a good soak and start watering them again. Leaves will appear and this is a good time to water with a fertiliser which promotes blooming – something like an orchid fertiliser for flowering. Or you could add a bit of potash to the top of the pot and allow it to water in. By late spring the flowers will be up… and its on again!