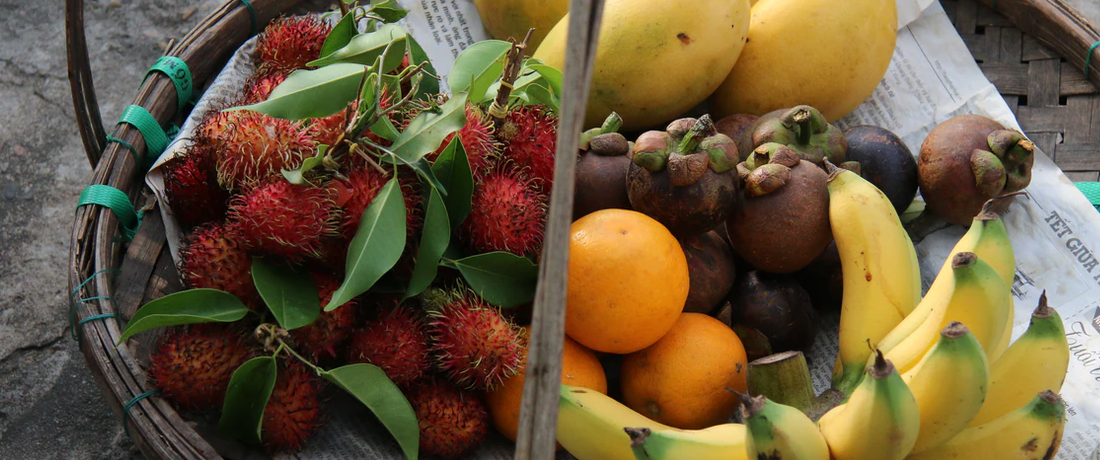 Tropical Fruit in Melbourne – As summer approaches our taste buds tingle in anticipation of luscious mangoes and other tropical delights. What better than to grow your own? Don't be put off by the fact that you live in Melbourne, it is possible to grow a range of tropical and subtropical fruit varieties down here.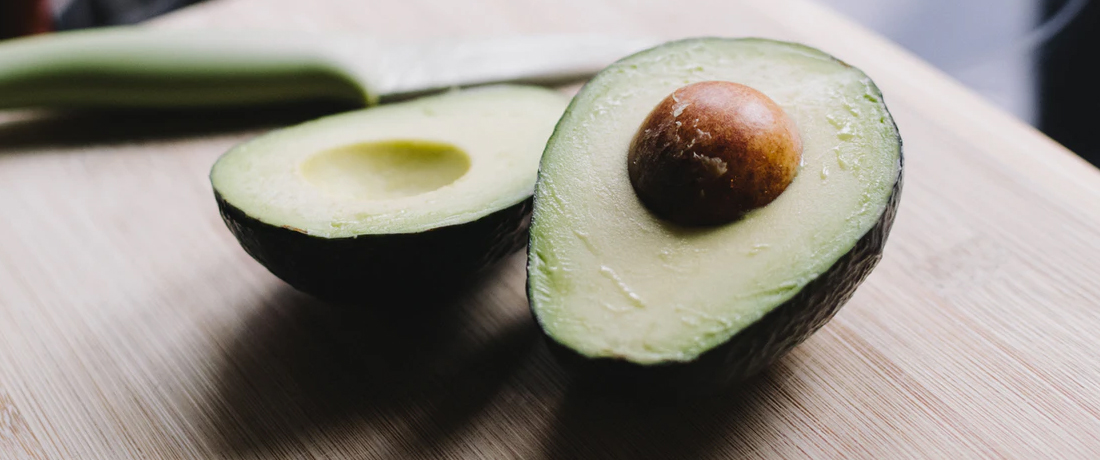 Avocados – The avocado is a versatile and nutritious fruit that, apart from being the perfect baby food, is high in vitamin C, full of anti-oxidants, great for our skin and a good source of beneficial mono-unsaturated fats and folic acid. The avocado tree is a generous, shady evergreen tree that may be pruned as little or as much as you require.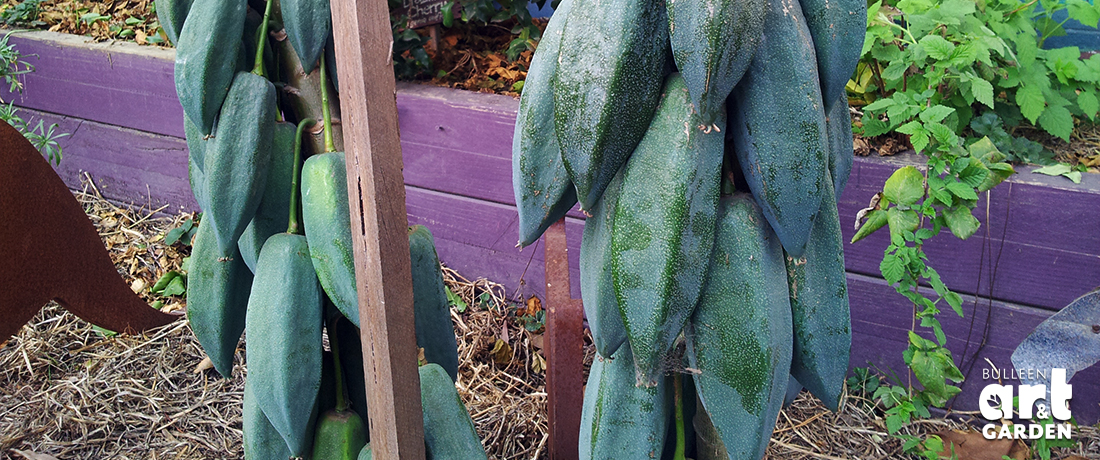 Babaco – A versatile and remarkably easy to grow subtropical: the quiet achiever of the Carica genus, there is the papaya, but then there is the babaco – the champagne fruit – which will thrive in Melbourne and delight you with its wonderful fruit.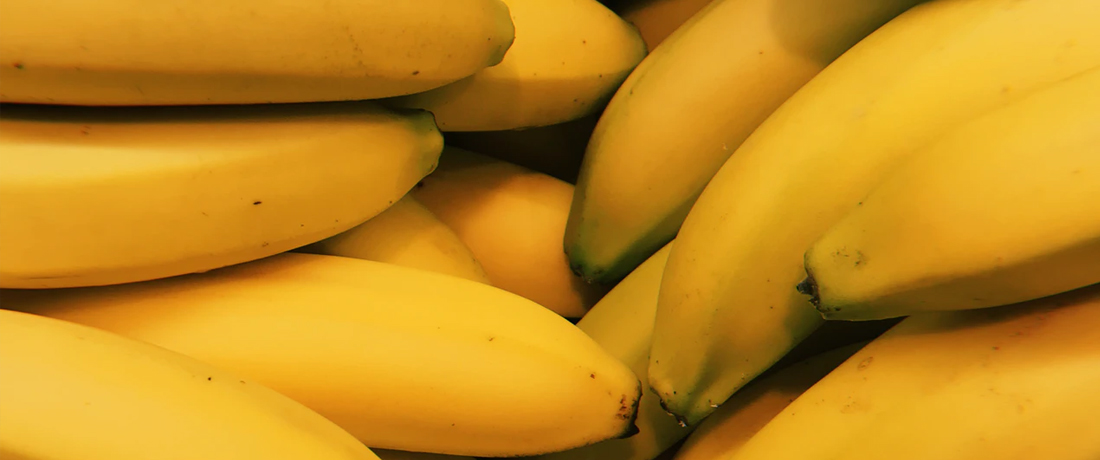 Bananas – Due to the seasonal nature of bananas we only have stock from December/January until April. We stock a range of varieties suited to Melbourne's cooler climate including Goldfinger, Ducasse, Dwarf Red Dacca, Lady Finger, Valery, Rajapuri and Dwarf Cavendish (all while stocks last).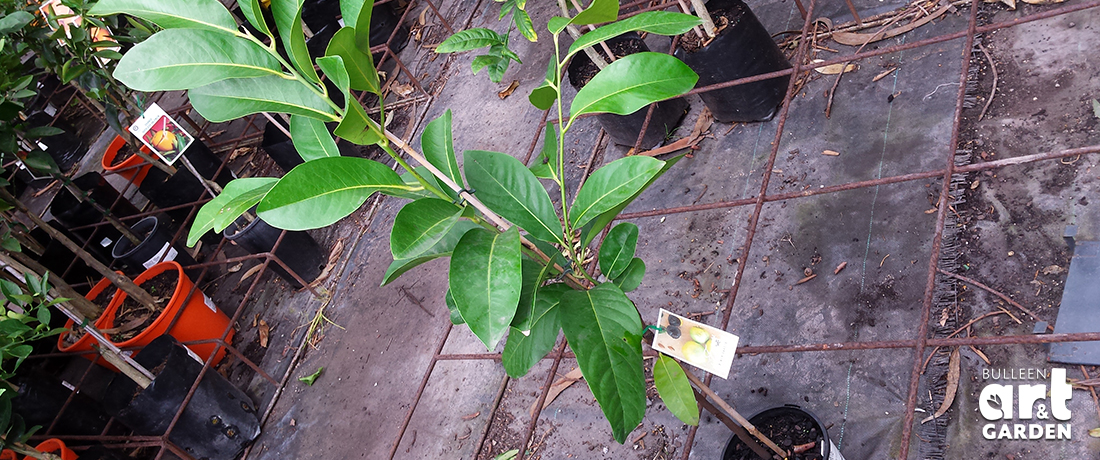 Black Sapote – The Black Sapote is an evergreen fruiting tree, related to the persimmon and native to Central America. Known as the chocolate pudding fruit, this tree produces masses of large green fruit which when ripe are soft and taste like chocolate pudding. The fruit are delicious eaten fresh or mixed with ice cream.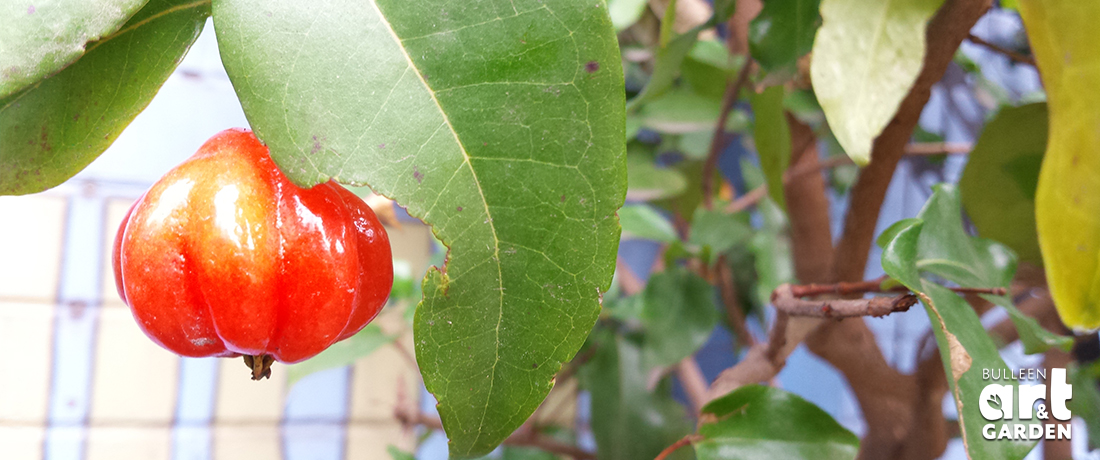 Brazillian Cherry – Brazilian cherry, pitanga, cayenne cherry or suriname cherry; whatever name you call this fruit, there is no denying that it is a highly ornamental plant with an unusual and interesting edible fruit.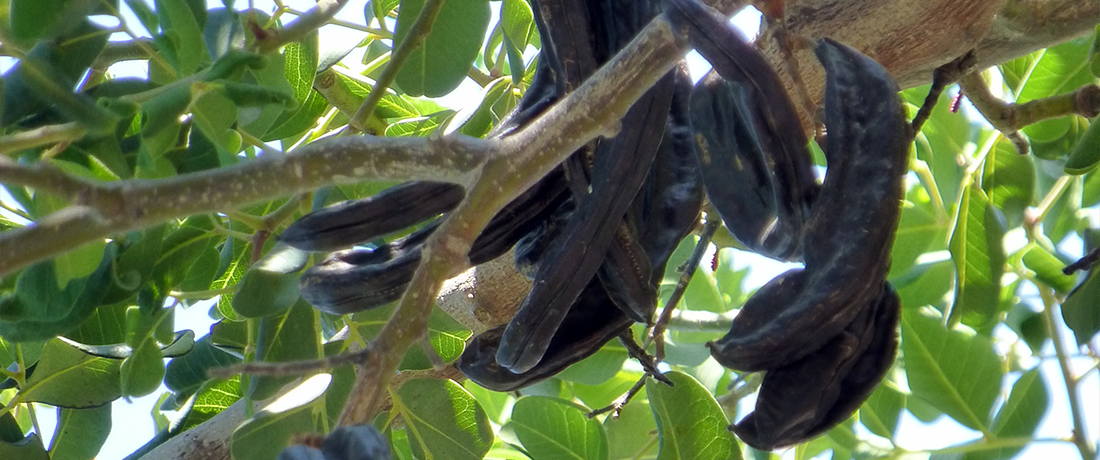 Carob – Carob trees feature edible pods, the seeds are not consumed. They grow to become quite large trees when mature, as large as 10m x 10m.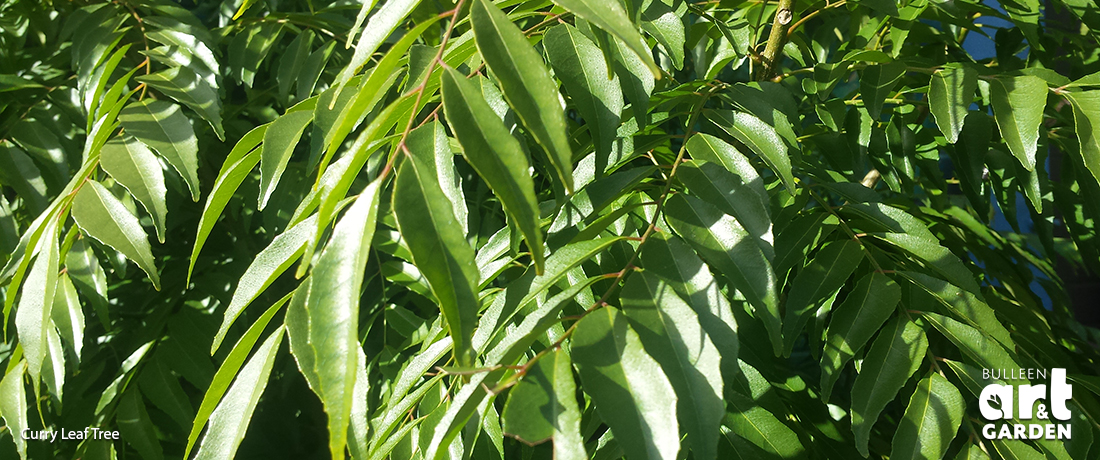 Curry Leaf Tree – The Curry Leaf Tree (Murraya koenigii) is an attractive, upright evergreen tree native to India and Sri Lanka. Its dense canopy produces an abundance of aromatic fern-like leaves that are used to flavour curry dishes and are also used medicinally. Even though this tree normally grows in subtropical and tropical areas, it also does well in temperate climates.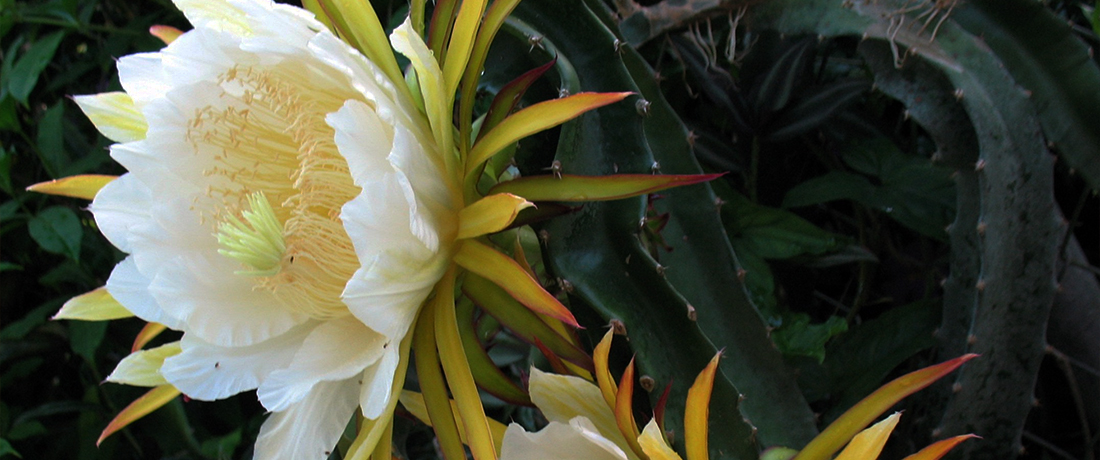 Dragon Fruit (Pitaya) – These are a member of the cactus family and, like so many cacti, have spectacular flowers. In this case the flowers are followed by equally spectacular fruits.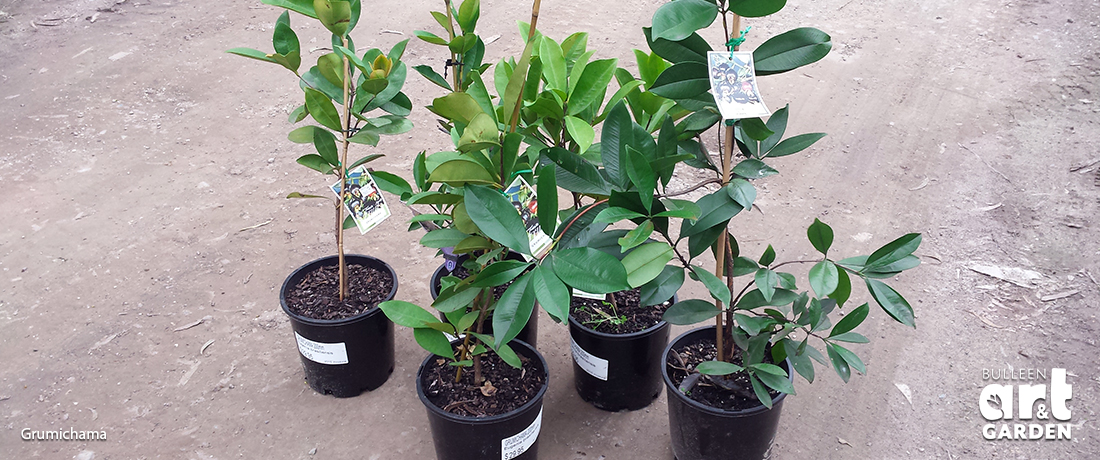 Grumichama – Grumichama, also called Brazil Cherry and Spanish Cherry, is a slow growing attractive tree with dark green glossy leaves growing up to 3-5 metres in height at maturity. After a beautiful floral display, the cherry like fruit will be produced on long stems.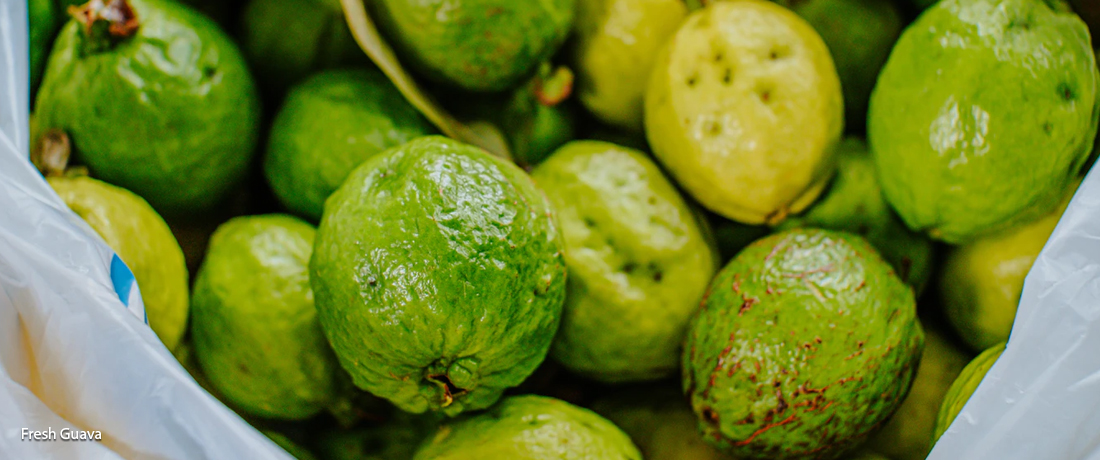 Guava – Guava is a common tropical fruit cultivated in many tropical and subtropical regions.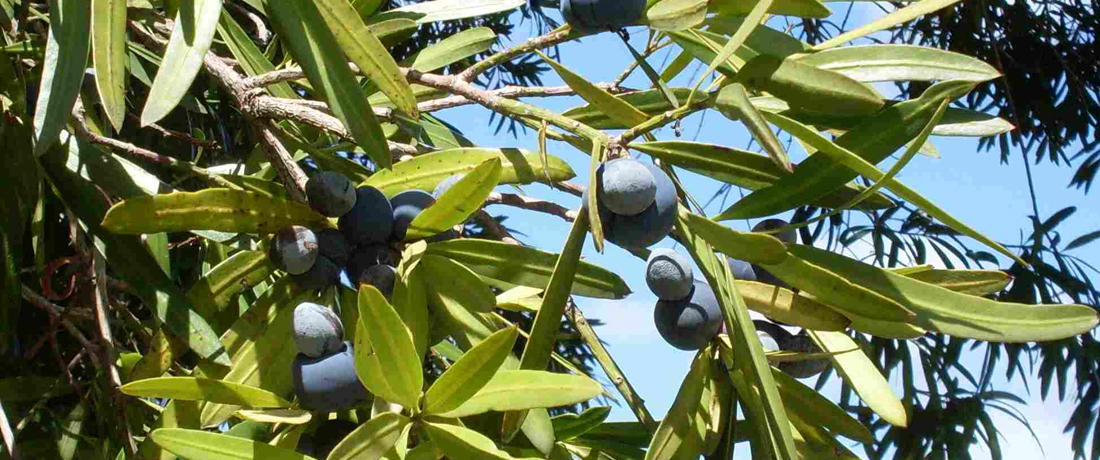 Illawarra Plum – An ancient tree originating 245 million years ago, Podocarpus elatus has been around since the dinosaur age and is from the same family as pine trees. It occurs naturally in subtropical rainforests of NSW and QLD, and as far south as the Victorian border.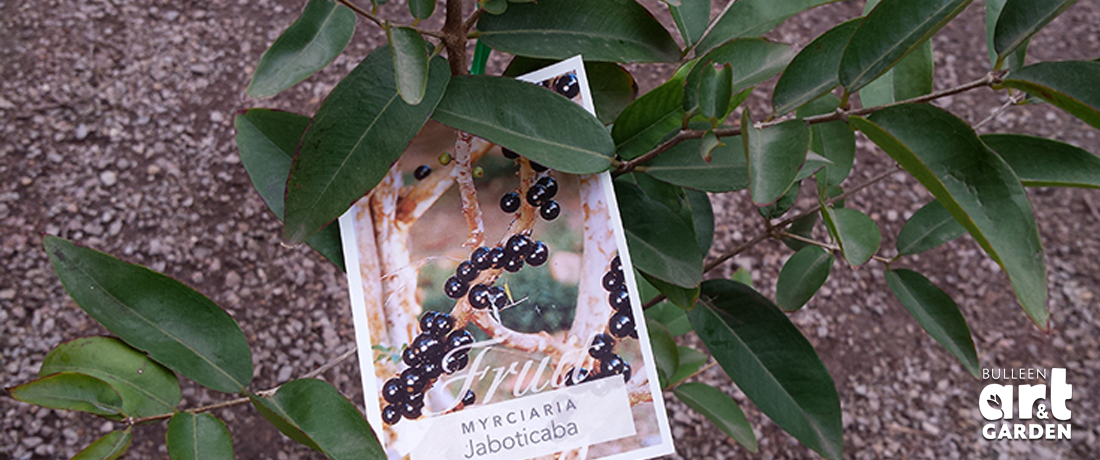 Jaboticaba – If you are looking for a beautiful tree with delicious fruit to bring a wow factor to your garden then look no further than the Jaboticaba. A slow growing tree native to Brazil and surrounding countries, Jaboticabas are a striking ornamental tree. Their most exciting feature is the grape-like fruit which grow directly on the trunk.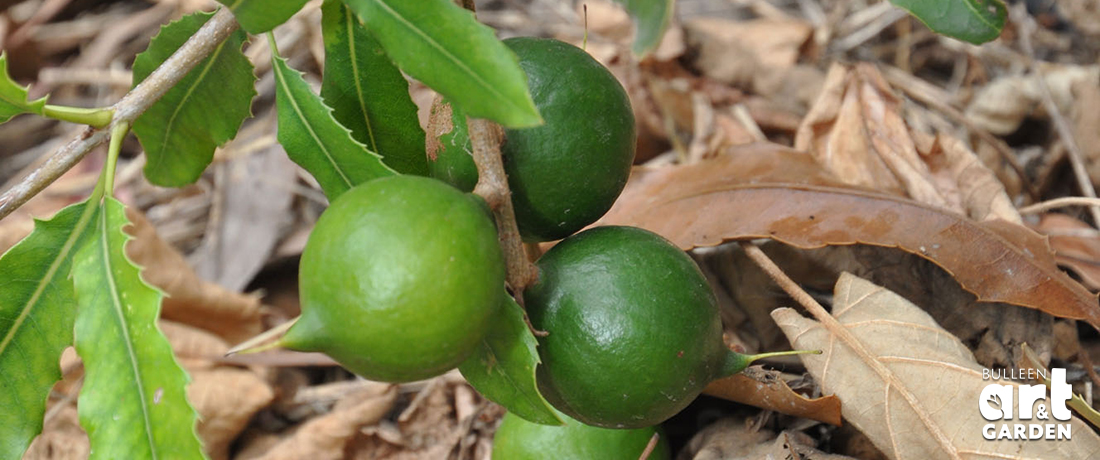 Macadamia – Macadamia nuts are one of the few Australian 'bush foods' that have found success as a commercial food crop right around the world. These nuts have an amazing sweet, subtle buttery flavour with a soft, smooth, crunchy texture and are one of the most versatile nuts.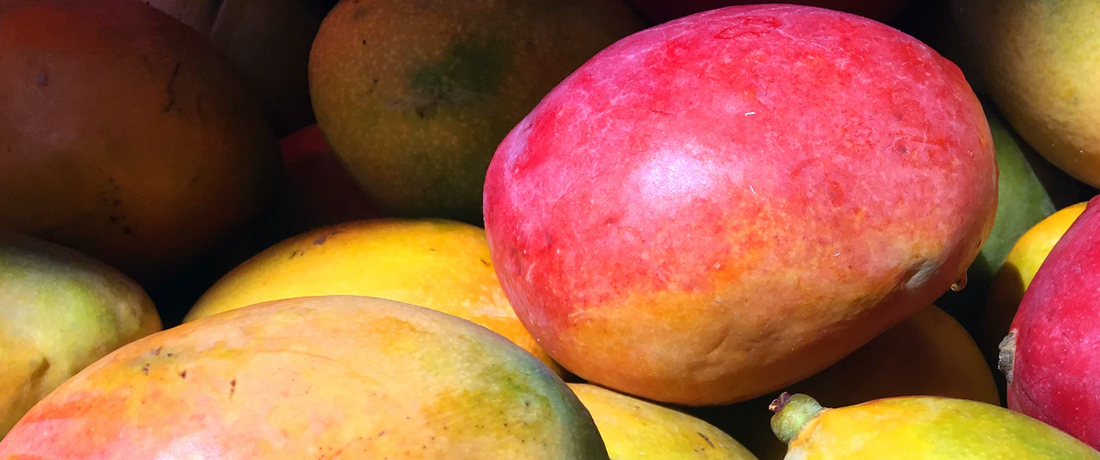 Mangoes – The mango is widely grown across the world's tropical regions and with a bit of care it is possible to have a slice of the mango pavlova right here in Melbourne and other southern areas. It becomes a large and dense shade tree of up to 40m in tropical areas but will reach a height between 3m (dwarf) and 15m when planted as a grafted specimen in Melbourne.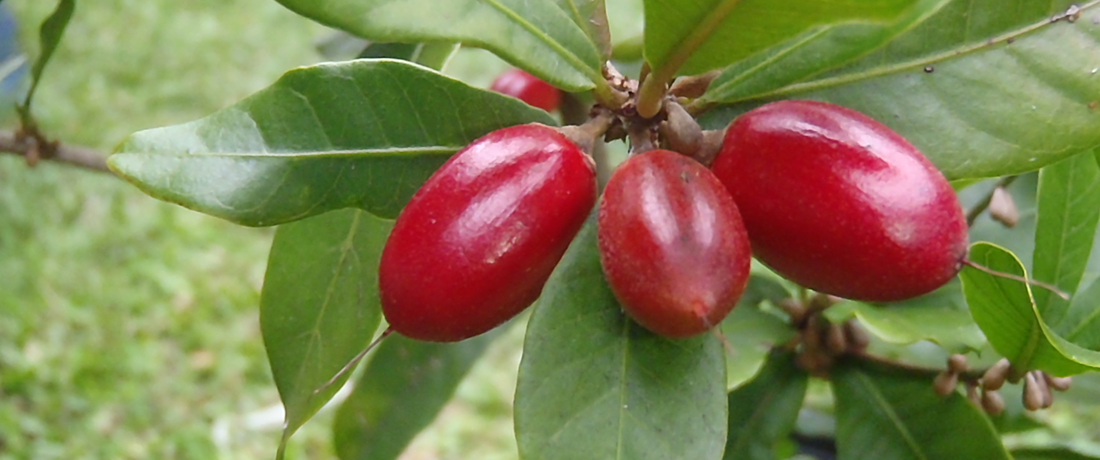 Miracle Fruit – It's a miracle, a fruit that can change sour foods to sweet! Such are the incredible properties of the miracle fruit. The miracle fruit (Synsepalum dulcificum) is a small shrub originating from West Africa, and was discovered by Europeans in 1725, when the explorer Chevalier des Marchais came across it on a botanical expedition in tropical West Africa.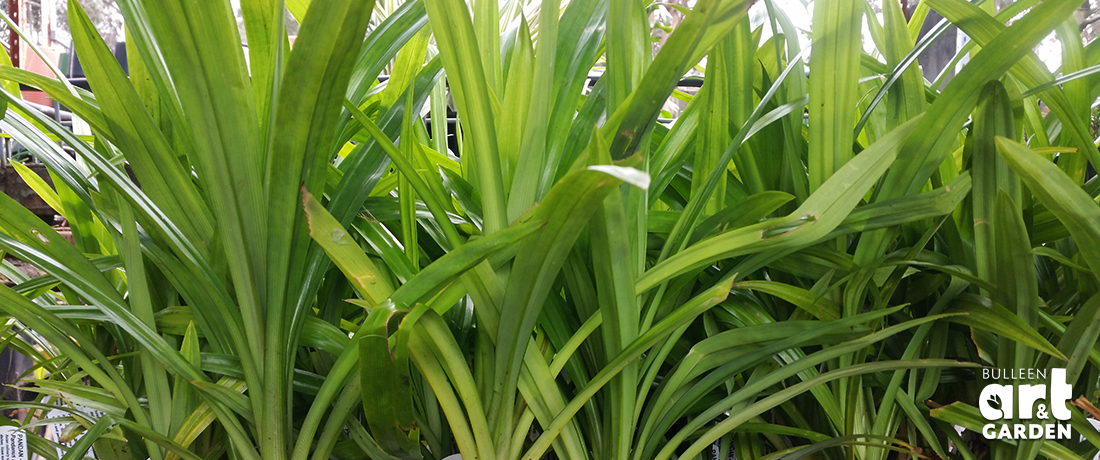 Pandan – Commonly known as Pandan, the Pandanus amaryllifolius is a strappy tropical plant widely grown for its use in asian cooking. It is a low growing plant to 1m with bright green blade like leaves and woody aerial roots.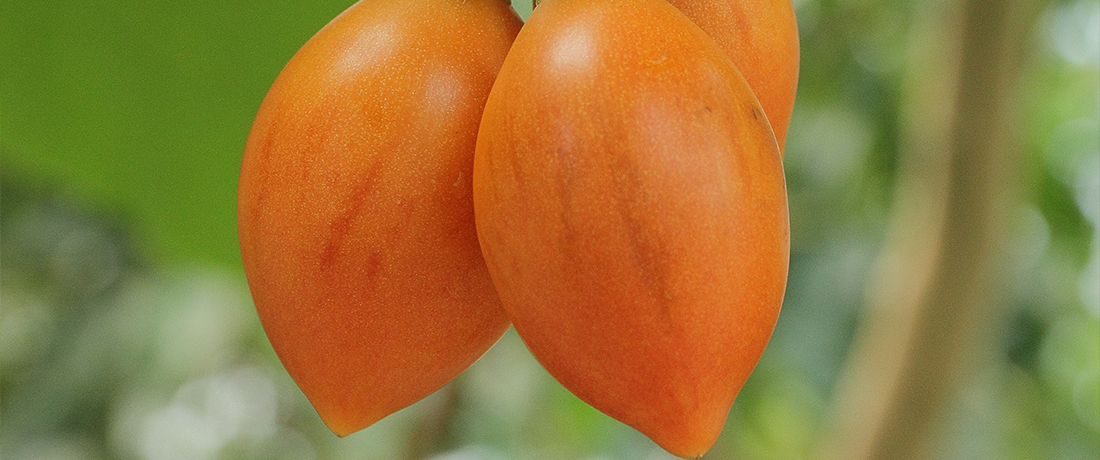 Tamarillos – For those of you who may not have the greenest of thumbs, here is a perfect productive plant for you to try growing. The tamarillo, sometimes called the Tree Tomato, is a member of the solanaceae family, which also includes other staples like regular tomatoes, eggplants, capsicums and potatoes.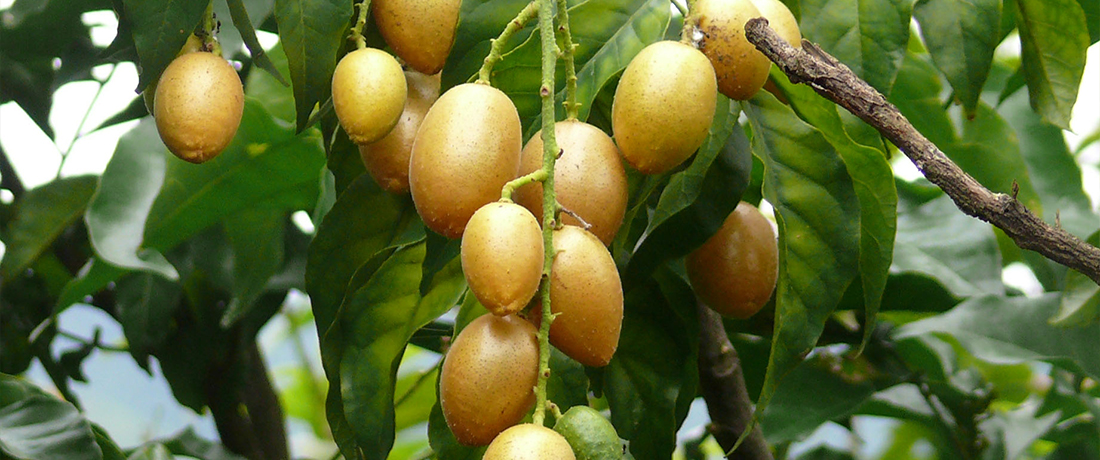 Wampi – Commonly grown in S.E Asian backyards and gardens, the wampi is a slender evergreen tree that can reach 10m in a tropical climate and is grown for its clusters of brownish grape-like fruit. It is high in vitamin C and can be used to make jams, juice and desserts.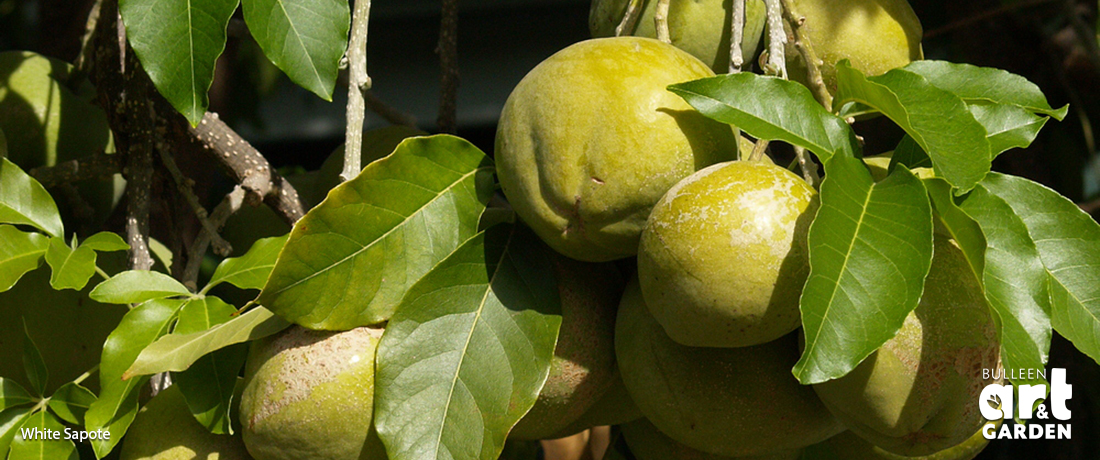 White Sapote – White Sapote is native to the highlands of central Mexico and Central America. The flesh is deliciously sweet with a custard like texture. Very thin skin (it bruises easily) and a round/oval shape. Very high in sugars and low in acids. Generally eaten fresh, but also used in desserts, smoothies or milkshakes. The fruit tastes best when tree ripened, but often falls first.