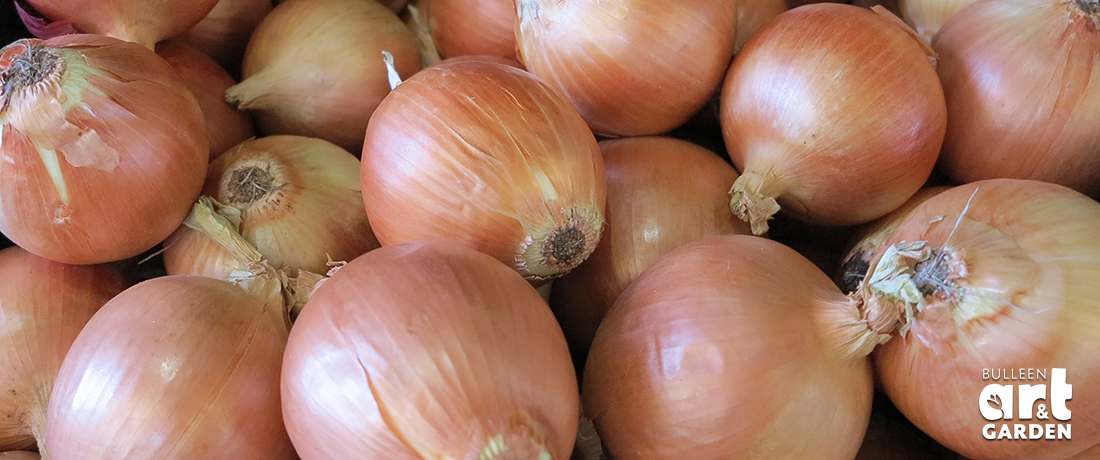 Important note about plant availability.
There are hundreds of factsheets on our website provided for your information. Not all plants will be available at all times throughout the year. To confirm availability please call (03) 8850 3030 and ask for the nursery.
Plant onions in an area that gets a minimum of 6 hours sun a day and is well drained. Then prepare to wait – onions take 6 to 8 months to mature. Before planting improve the soil with manure. Conventionally onions are planted in a line, but you can plant them in any fashion you like as long as they are spaced around 5-10cm apart to allow room to grow. If you are planting from seedlings, tease apart and plant each seedling so that only the root is below the soil, leaving the small bulb sitting just on top of the soil. They look a bit like chives at this stage and may flop over, but not to worry, in a few days they will perk up and stand vertical. If you have left the seedlings in the punnet for a while before planting out, and they look a bit long and leggy, just trim (as much as half can come off) them with secateurs, or even scissors, before planting. Water in well.
Harvesting: Harvest your onions as they develop if you need smaller, or spring onions. Otherwise wait until the leaves start to die back. Don't leave until they flower – or the onions will go tough and hard.
Bolting/flowering: Onions tend to bolt (flower) when they are under stress. An early cold snap may send onions into flowering, if they show signs of flowering, give up and harvest them. Cutting the flowering stem seems to be a bit of a fruitless exercise, they will send up another one. Hot dry conditions will do the same, so keep water up in summer.
Varieties
Brown
Brown skin and a mild, creamy flesh. Excellent storing variety. Harvest in 18-26 weeks or when the tops dry and fall over. Great for frying, roasting, stews and pickling. May be frozen.
Brown Odourless
A large and attractive truly odourless onion. Pale brown skin and tender, crisp, mild flavoured flesh.
Cream Gold
Long keeper. Good strong flavour. Well suited to Melbourne's climate.
Long Tropea Red
Heritage variety. Medium to large with a mild and sweet flavour. A long keeper.
Mini Purplette
A sweet and mild specialty bunching onion. Glossy rich burgundy changing to rich pastel pink when cooked or pickled. Quick to mature, taking 60 days, only it can be dug at golf ball size or smaller and holds well in the garden. Great for salads or cooking. Good for small spaces as compact form allows for closer plantings.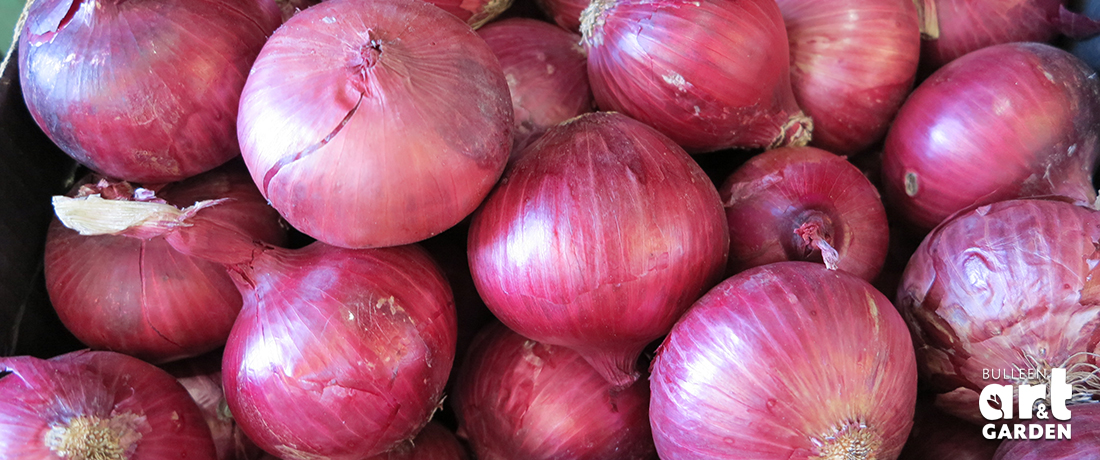 Red
Red odourless is a mild, sweet variety which is purple-red in colour. Harvest in 18-26 weeks or when the tops dry and fall over. Especially good raw in salads. Adds colour to many cooked dishes, can be pickled or frozen.
Red Shine
A beautiful bright red globe shaped onion. Has a mild flavour, perfect raw in salads. A better keeper than most reds.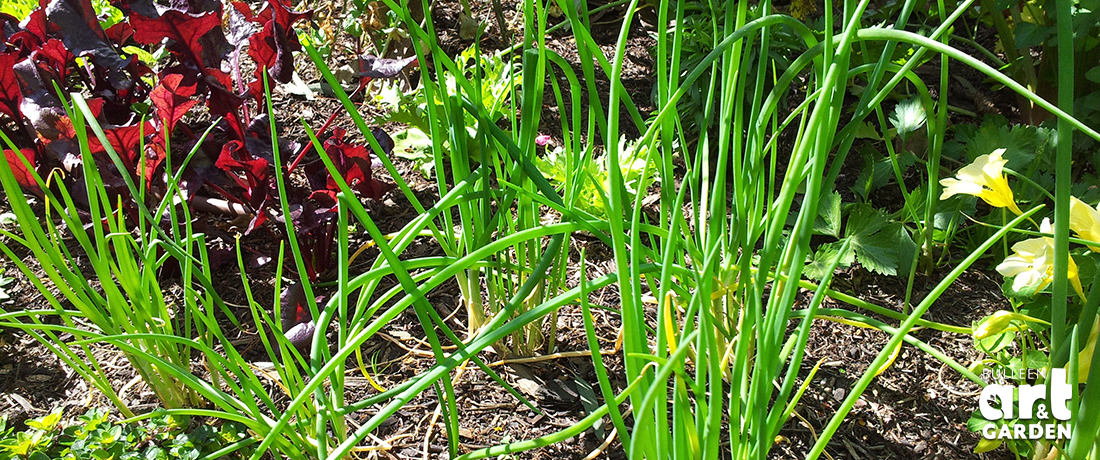 Spring (Red)
Ruby coloured skin on bulb with snow white flesh. If left in ground will form a small bulb. Sweet / savoury flavour – enhanced by grilling or sweating.
Spring (Welsh / Bunching)
A tall, perennial bulb that produces delicious, edible, soft bulbs and foliage. Plant all year round. Harvest in 8-10 weeks or as needed. An essential addition to salads and stir fry dishes. Wonderful in almost any savoury dish. You can grow as a perennial if you harvest the green tops only and allow the clump to spread.
White
Tender with a sharper, more pungent flavour than brown or red onions.
White Lisbon
Can be used as a bunching onion or as a pickling onion when mature.