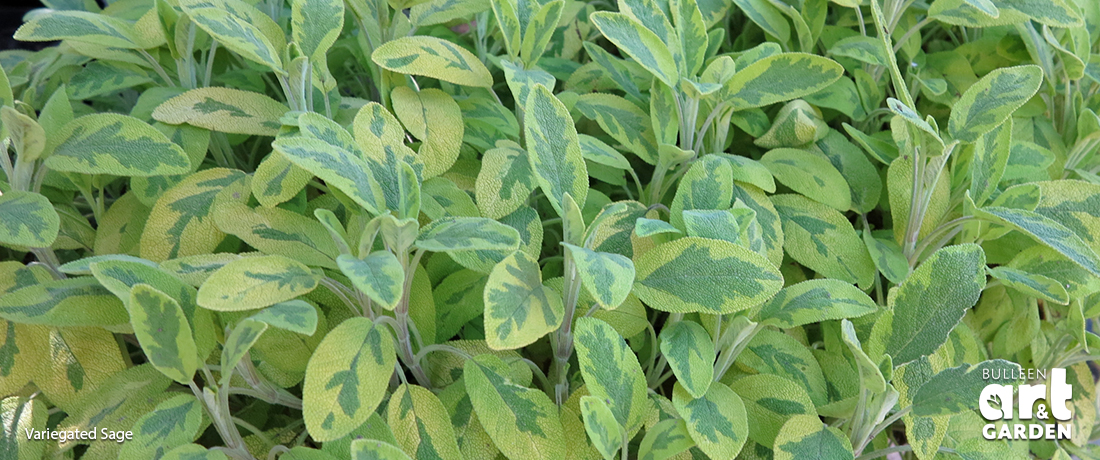 Important note about plant availability.
There are hundreds of factsheets on our website provided for your information. Not all plants will be available at all times throughout the year. To confirm availability please call (03) 8850 3030 and ask for the nursery.
Salvia officinalis
An evergreen perennial shrub used for millennia as a culinary herb and grown in the Mediterranean and Balkan regions. Leaves can be used fresh or dried.
Leaves are a pebbly felted green, strongly aromatic, with a flavour variously describes as piney, peppery, woody and lemony. The leaves have a relatively strong flavour – you don't need too many. Great in stuffing and with roasted meats. There is a purple version (Salvia officinalis 'Purpurea') which is slightly spicier with purple leaves and darker blue flowers – a beautiful addition to the herb garden.
Salvia apiana (White Sage, Sacred Sage, or Bee Sage)
This is the sage used in sweat tents. Has a strong fragrance, stunning foliage starting out grey green but ending beautifully smooth and white, looks smashing in the herb garden. Hardly needs any water, copes with hard frost, awesome plant.
Growing sage
Sage needs a well drained and well composted alkaline soil and lots of sun. Not a long lived perennial, commonly 5 or 6 years. Generally flowers in summer and is not fully frost tolerant, so if you get hard frosts, cover up at night.