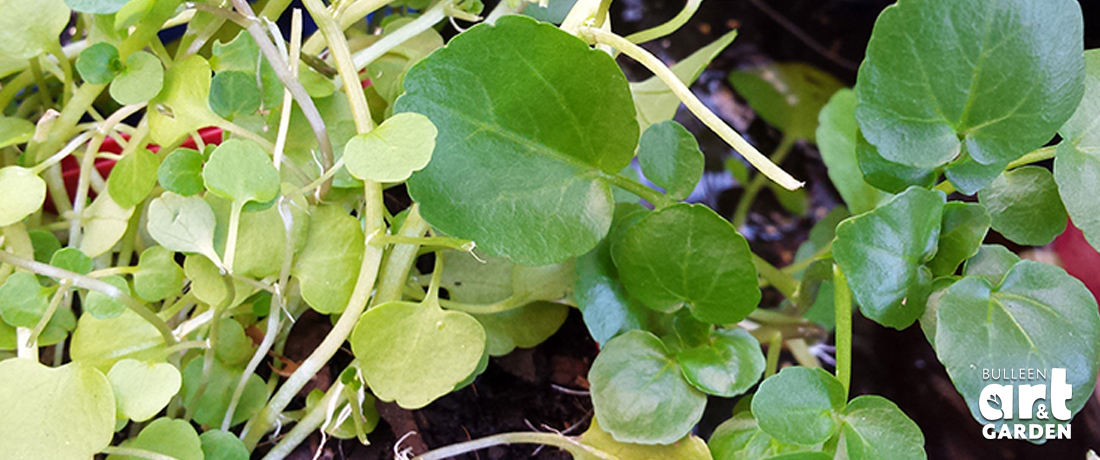 Important note about plant availability.
There are hundreds of factsheets on our website provided for your information. Not all plants will be available at all times throughout the year. To confirm availability please call (03) 8850 3030 and ask for the nursery.
Nasturtium officianale
Highly versatile salad herb that has been in cultivation and wild harvested for millennia.
Use fresh as a salad green, steam as a green vegetable, add to a soup, or fresh filling in a sandwich, a highly versatile addition to your herb garden. The flavour is delicate and peppery, the texture light and fresh. When cooked the peppery flavour is milder and makes a lovely addition to soups.
Actually a water plant, this is one of the few herbs you can't overwater. You can grow it in soil, (keep wet) or in water (excellent aquaponics plant). Will take sun or partial shade.
When harvesting snip the watercress off with kitchen scissors rather than pulling up the roots, snip just before you need them – watercress does not store well. Harvest before flowering, after flowering the flavour becomes bitter.