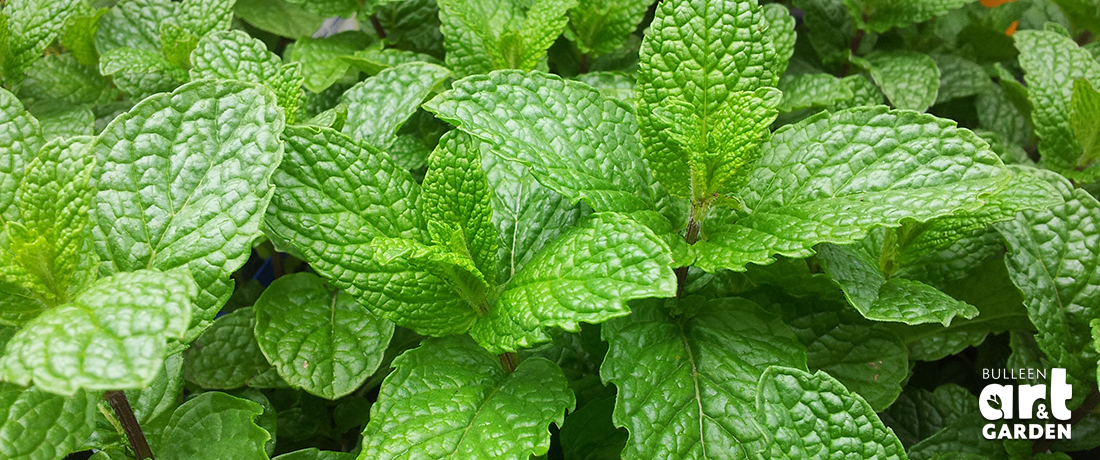 Important note about plant availability.
There are hundreds of factsheets on our website provided for your information. Not all plants will be available at all times throughout the year. To confirm availability please call (03) 8850 3030 and ask for the nursery.
Mints (Mentha) are deliciously aromatic perennial plants that are widely grown and distributed around the world. There are believed to be over 30 species of mint, but there are probably many more because of their tendency to interbreed.
The more commonly known and used varieties include:
Spearmint (Most common mint grown commercially)
Peppermint (Most commonly used for oil production)
Common mint (pictured above)
Corsican mint
Vietnamese mint
Pennyroyal
Less known are:
Apple mint
Ginger mint
Chocolate mint
Moroccan mint
Curly mint
Egyptian mint
Eau de cologne mint
There is also an Australian native mint (River Mint).
Nutritionally, mint is rich in A and C and small amounts of B2. The mint leaf, fresh or dried has many uses. Mint has a warm, fresh, aromatic sweet flavour with a cool aftertaste, and is used in teas, beverages, jellies, sauces and confectionary.
Mint leaves contain menthol, the volatile oil which is used in toothpastes, breath fresheners, chewing gum, perfumes and cosmetics.
In the garden, mint oil can be used to spray and kill pests such as wasps and cockroaches and act as a deterrent for rats and mice.
Mint is notoriously weedy in the open garden so it is recommended that it be grown in pots. To grow mint successfully, use pots that are at least 30cm high and 30cm deep. Use half of a premium potting mix to 1/4 organic compost and 1/4 fowl manure. Place pots in a morning sun, afternoon shade aspect. Mints like moist soil so water regularly. Cut back in the late winter and top up with fowl manure for fresh spring growth. Cut back regularly to keep growth fresh.
This really is a tough little plant, however it is prone to mint rust fungus. Small orange pustules spread on the leaves causing them to turn brown and die. No fungicide will treat rust but using a propane gas burner or burning a layer of dry straw on the top of the pot, in late winter will generally kill off the fungus.