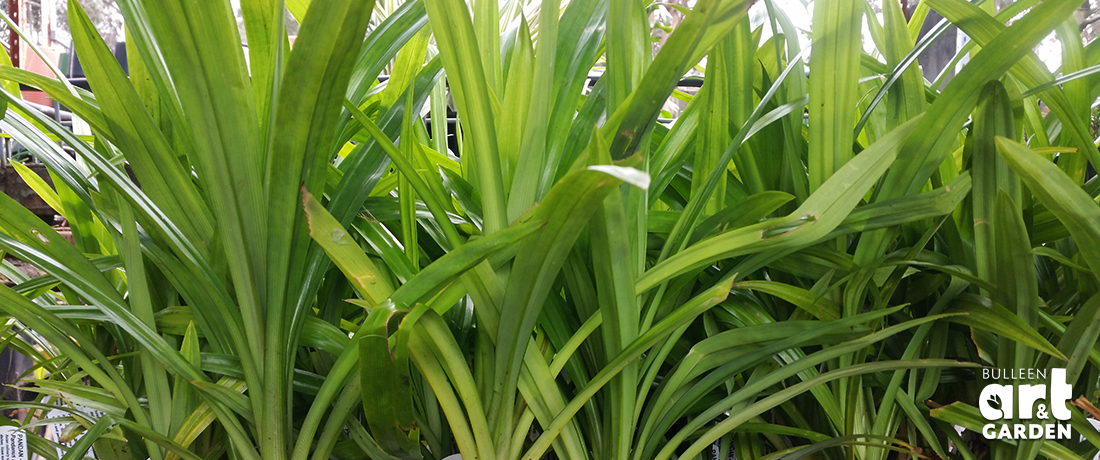 Important note about plant availability.
There are hundreds of factsheets on our website provided for your information. Not all plants will be available at all times throughout the year. To confirm availability please call (03) 8850 3030 and ask for the nursery.
Commonly known as Pandan, the Pandanus amaryllifolius is a strappy tropical plant widely grown for its use in asian cooking. It is a low growing plant to 1m with bright green blade like leaves and woody aerial roots.
In their native tropical environment Pandan plants grow in humid and wet conditions. In Melbourne, therefore, they need to be grown in a warm partly sunny (not western sun) spot with no frost in order to survive, as they will suffer if the temperature drops below 10 degrees. The most practical way to grow Pandan in Melbourne is in a pot. This way the climate and water can be controlled throughout the year, and the pot can be brought inside in winter to avoid the cold weather. Allow the plant to dry out a little in winter as this is their natural dry season. Pandans will benefit from a regular fertilising in the warmer months as well as watering with a seaweed solution to boost growth. If plant becomes pot bound, the best time to re-pot is in summer with a good quality, well draining potting mix.
If your Pandan is looked after through the Melbourne winter it will reward you with fresh leaves for many years!