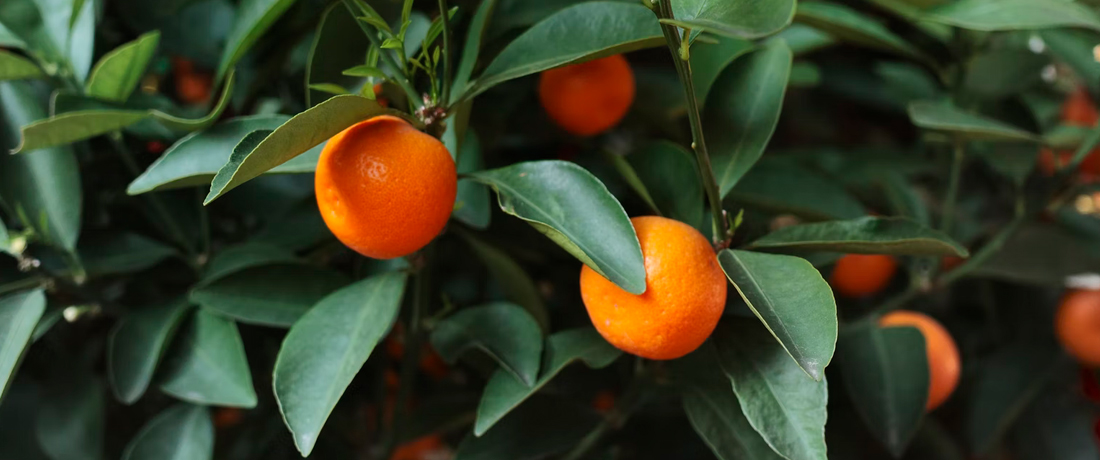 All cumquats are self-fertile, evergreen and will grow happily in either full sun or part-shade. They are also very cold tolerant. Soon after the fragrant, white flowers appear they produce ornamental fruit which stay on the tree for a long period. The fruit can be used for liqueurs, preserves, marmalades, drinks and bottling. All cumquat varieties are excellent for containers, screening, espalier and standards.

Important note about plant availability.
There are hundreds of factsheets on our website provided for your information. Not all plants will be available at all times throughout the year. To confirm availability please call (03) 8850 3030 and ask for the nursery.
Varieties
Marumi (or Meiwa) – This cumquat grows into a small tree (around 3m x 3m). A very persistant fruiting variety that peaks in autumn and winter. The round fruit has a tart flavour and sweet rind.
Calamondin or Australian – A popular variety that is highly ornamental due to its columnar, upright habit and glossy, compact leaves. It is a vigorous grower and can reach 8m x 4m when mature. Will remain much smaller in pots. An abundant fruiter that peaks in autumn and winter. The fruit is juicy and sour with loose skin.
Nagami – A small, elegant plant that can grow to around 3m x 3m. Remains slightly smaller in pots. A variegated form is also available. The fruit is small and oval shaped with a thin skin and it is very juicy and only slightly acidic. The only cumquat variety suitable for eating fresh off the tree. The skin is also edible.
Chinotto – Chinotto is an ornamental citrus that makes a stunning pot specimen. It produces small, bright orange fruit every year that ripen in winter. The fruit isn't edible fresh as it is very bitter. It can be preserved, but generally this tree is grown as an ornamental. The leaves are attractively arranged in a spiral around the long and upright stems. Possibly the source of the popular Italian drink with the same name.