Here is a list of plants for those of you who like to do things a little differently. The edible plants listed below are either rare (they can sometimes be difficult for us to source) or uncommon (they are not commonly grown in Melbourne gardens). Due to the nature of these plants some of them may not be in stock at all times.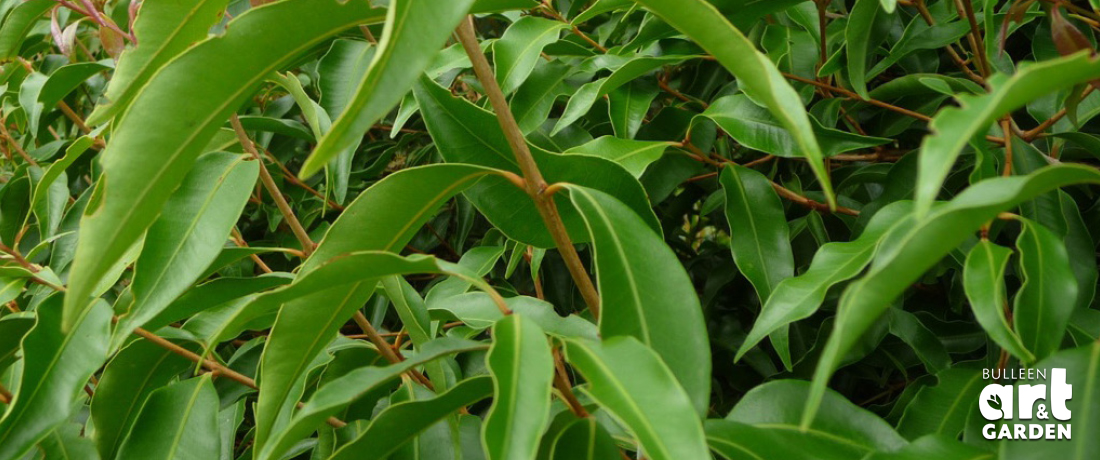 Aniseed Myrtle – Aniseed Myrtle is a rare subtropical rainforest tree from northeastern NSW. It makes an excellent tub specimen that looks great if tip pruned regularly. It has white, scented flowers in spring.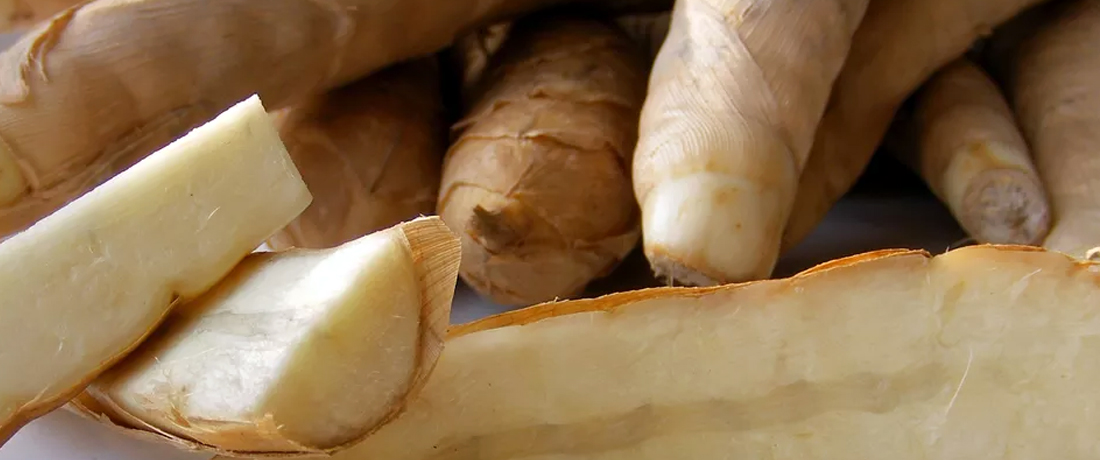 Arrowroot – They can be eaten raw, in stews/casseroles/soups/stir fries, steamed, roasted, chipped, diced and sliced! Commonly used to make flour, which has the added bonus of being gluten free.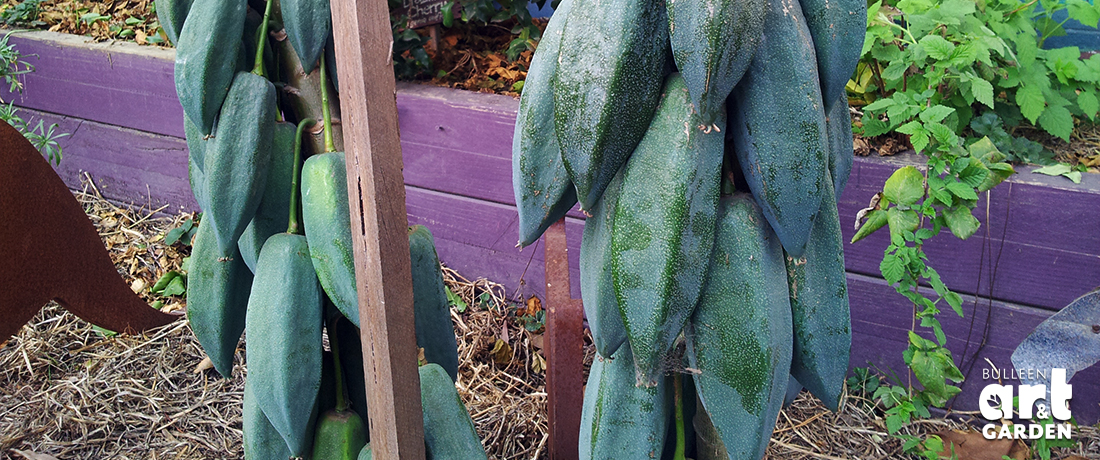 Babaco – A versatile and remarkably easy to grow subtropical: the quiet achiever of the Carica genus, there is the papaya, but then there is the babaco – the champagne fruit – which will thrive in Melbourne and delight you with its wonderful fruit.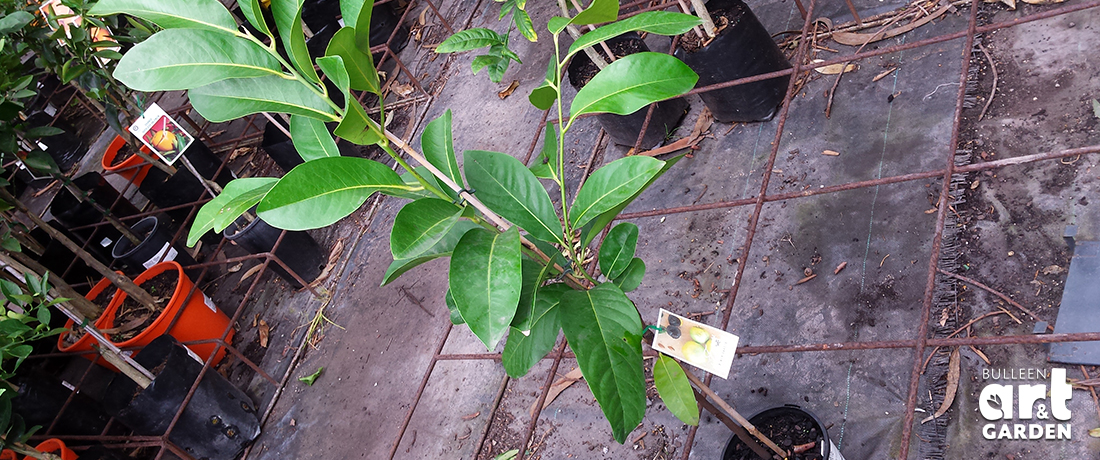 Black Sapote – The Black Sapote is an evergreen fruiting tree, related to the persimmon and native to Central America. Known as the chocolate pudding fruit, this tree produces masses of large green fruit which when ripe are soft and taste like chocolate pudding. The fruit are delicious eaten fresh or mixed with ice cream.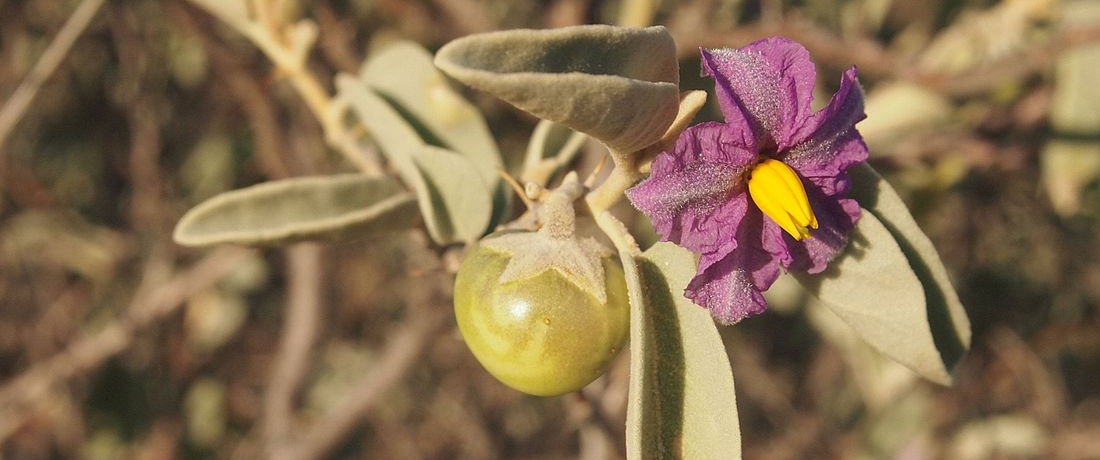 Bush Tomato – The fruits of these plants were eaten by Indigenous Australians, but only when ripe. This is an important point, as the fruits are poisonous when green.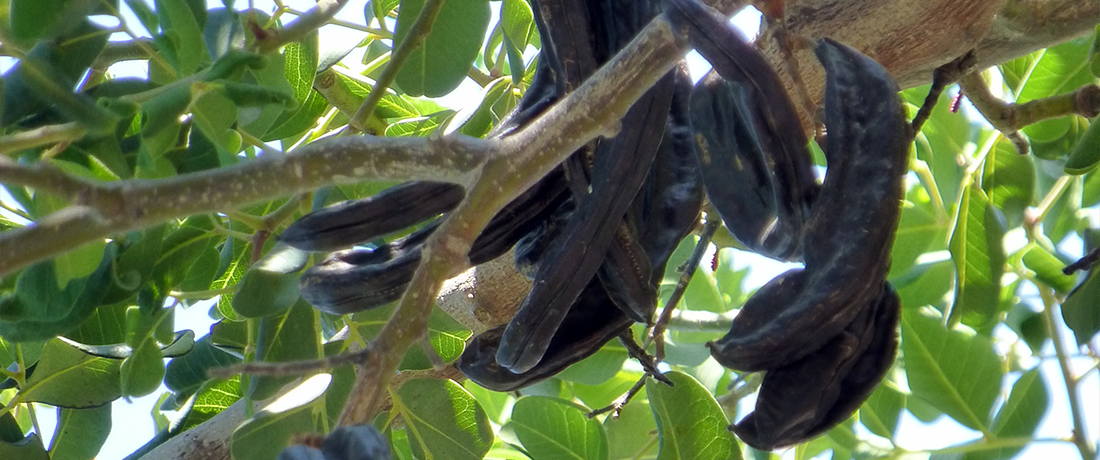 Carob – Carob trees feature edible pods, the seeds are not consumed. They grow to become quite large trees when mature, as large as 10m x 10m.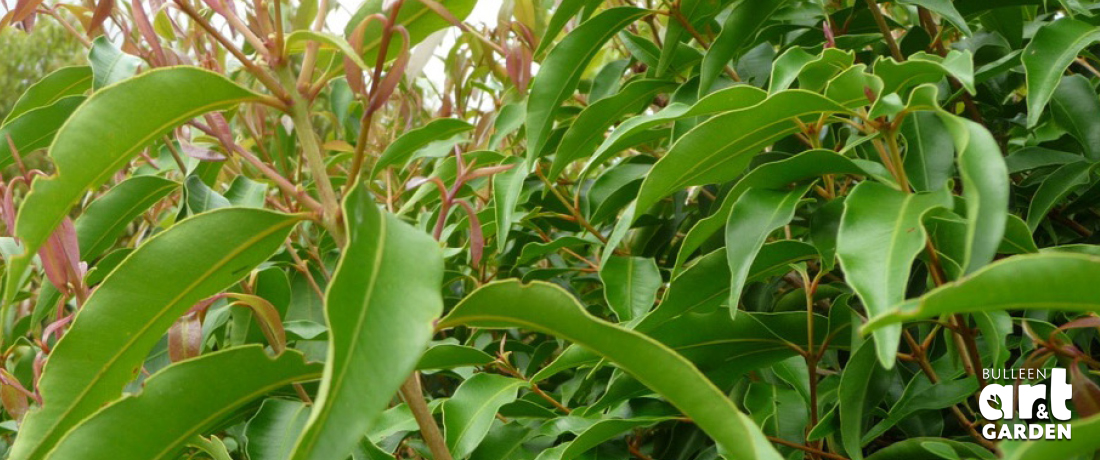 Cinnamon Myrtle – Cinnamon myrtle is a subtropical tree from Eastern Australia. In the wild it can grow to 30m, but in cultivation it could grow to 7m. Cinnamon myrtle leaves produce a cinnamon–like aroma when crushed.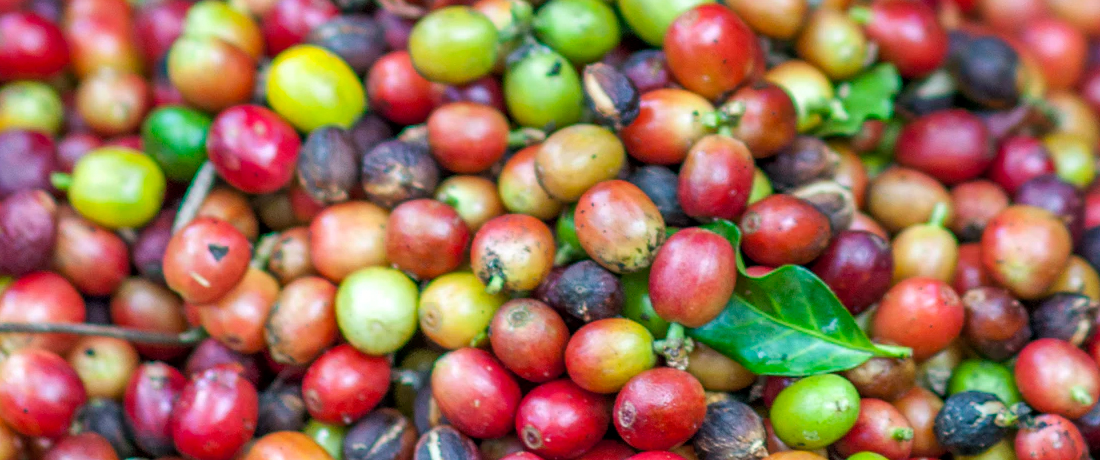 Coffee – Coffea arabica is a pretty shrub or tree with evergreen shiny leaves and sweet jasmine scented white flowers followed by green fruits ripening to red (can also be yellow or purple when mature). The outer layer is edible, soft and sweet/tart tasting. The inner seed is encased in a hard outer layer which needs to be removed by milling. The seed is the well-known and well-loved coffee bean.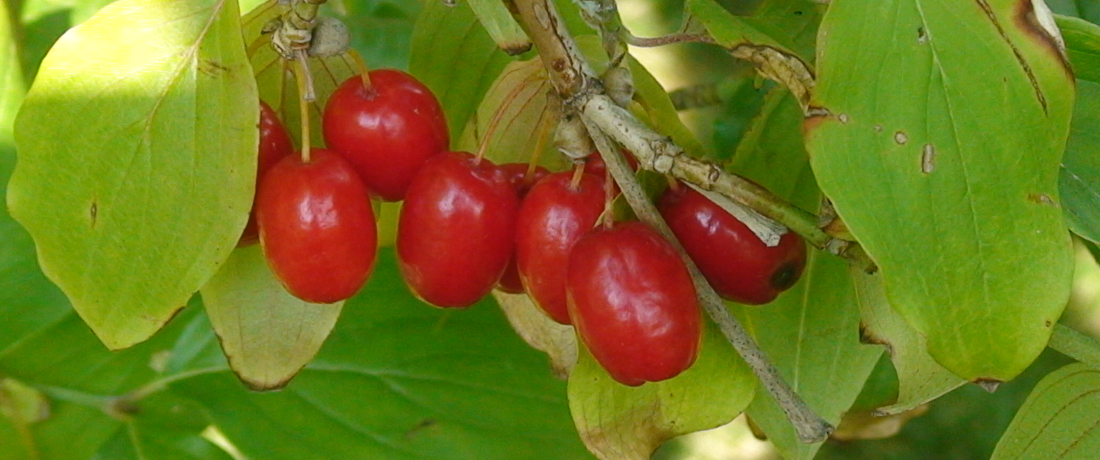 Cornelian Cherry – Cornus mas will grow well in Melbourne conditions, tolerating both frost and heat. Winter (or early spring) flowering, delicate yellow tassels open before the leaves, providing great winter interest in the garden. Lime green heavily veined leaves follow, which provide a good backdrop for the brilliant red fruit.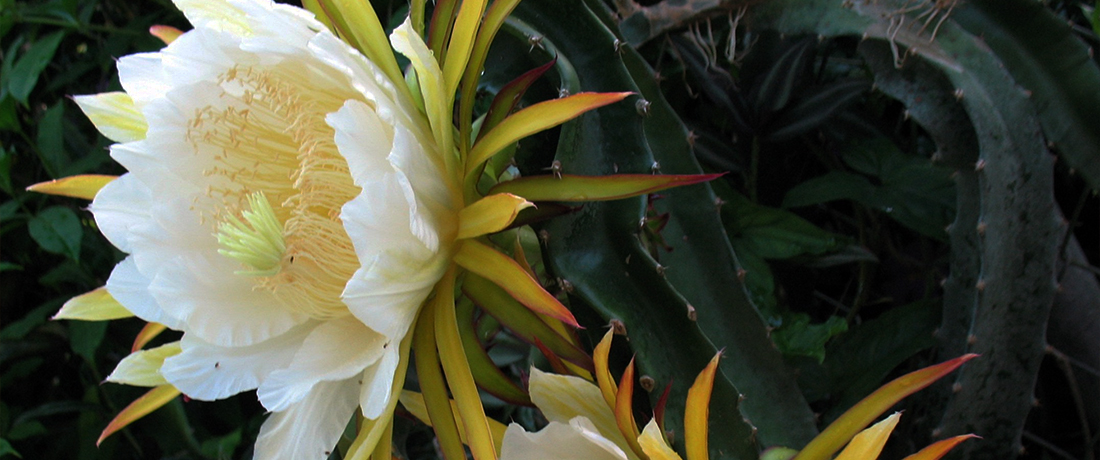 Dragon Fruit (Pitaya) – These are a member of the cactus family and, like so many cacti, have spectacular flowers. In this case the flowers are followed by equally spectacular fruits.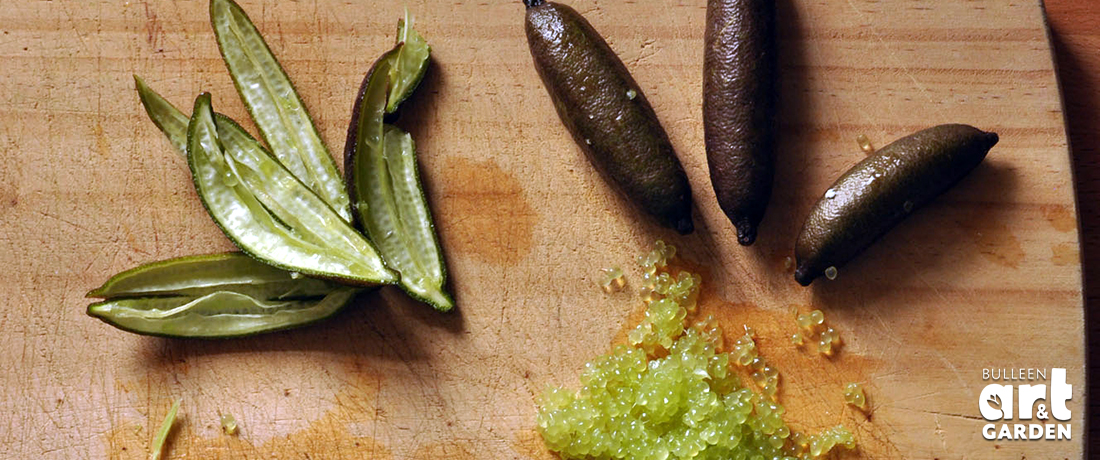 Finger Lime – Finger limes are native to the rainforests of SE Queensland and northern NSW. A naturally thorny 6m tall understory tree producing the highly desirable 6-12cm long finger shaped fruit; they are highly adaptable and commercially are grown in poor soils.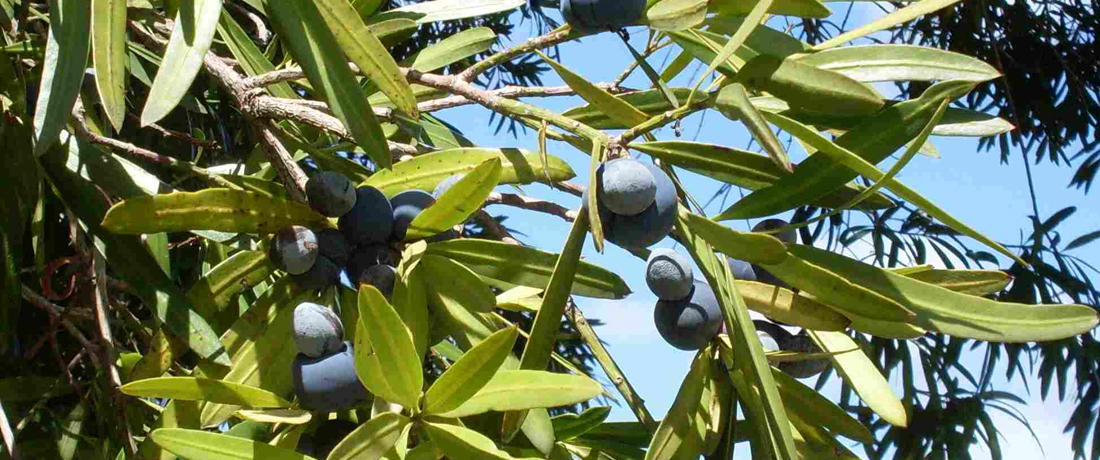 Illawarra Plum – An ancient tree originating 245 million years ago, Podocarpus elatus has been around since the dinosaur age and is from the same family as pine trees. It occurs naturally in subtropical rainforests of NSW and QLD, and as far south as the Victorian border.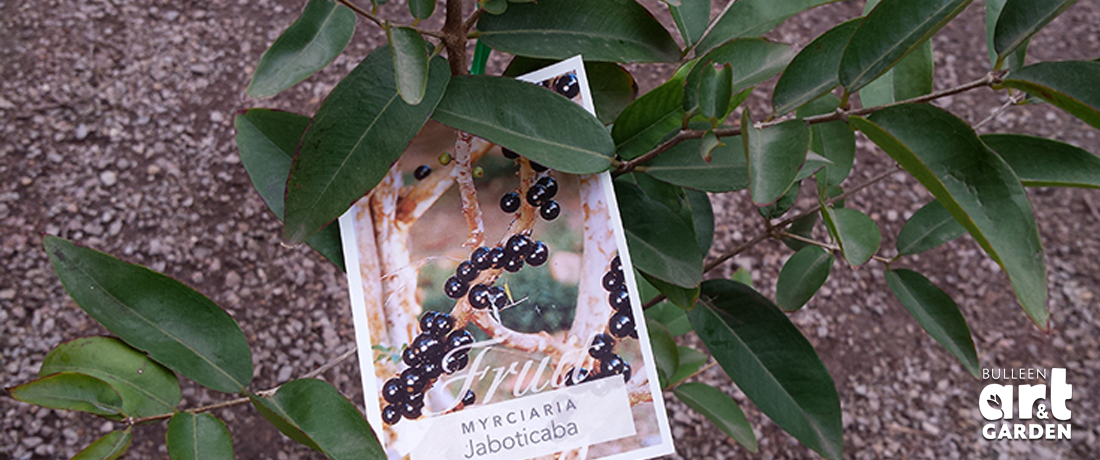 Jaboticaba – If you are looking for a beautiful tree with delicious fruit to bring a wow factor to your garden then look no further than the Jaboticaba. A slow growing tree native to Brazil and surrounding countries, Jaboticabas are a striking ornamental tree. Their most exciting feature is the grape-like fruit which grow directly on the trunk.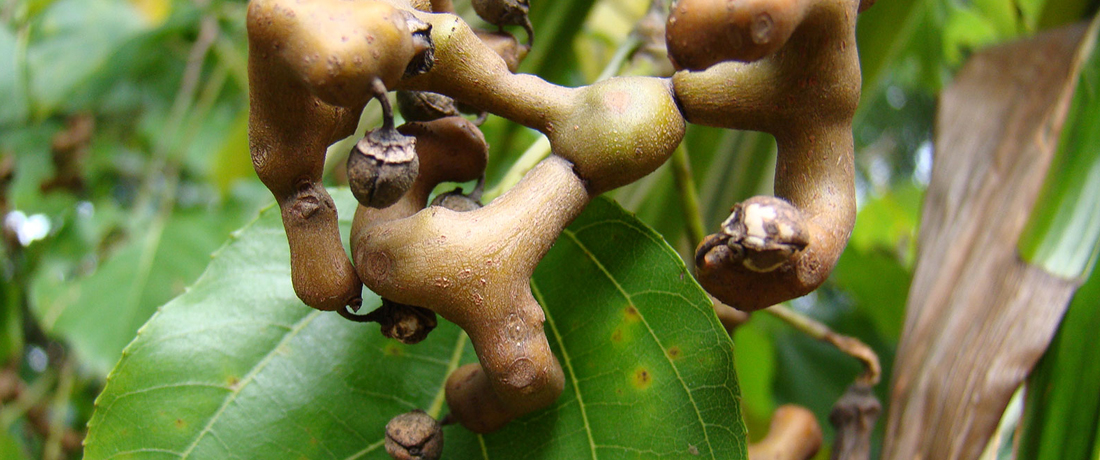 Japanese Raisin Tree – An attractive upright tree of variable height to around 10m. Showy white flowers in early summer with a pleasant fragrance. Grown as an ornamental for its nice shape and striking glossy green leaves, but chiefly grown for its fascinating 'fruit'.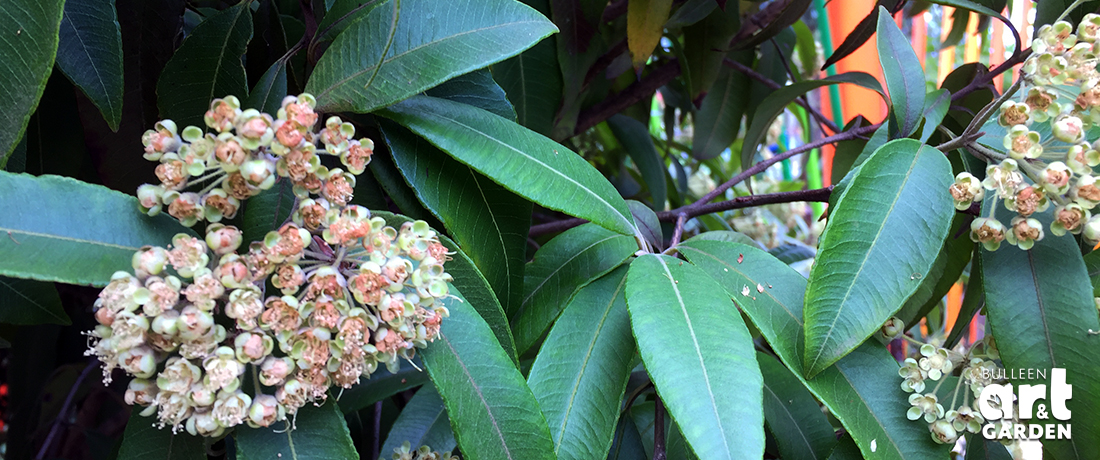 Lemon Myrtle – A favourite with chefs these days, Lemon Myrtle has moved past the novelty stage and is now widely used due to its outstanding lemony characteristics. The leaves have an exceptionally powerful lemon taste and aroma – "more lemon than the lemon".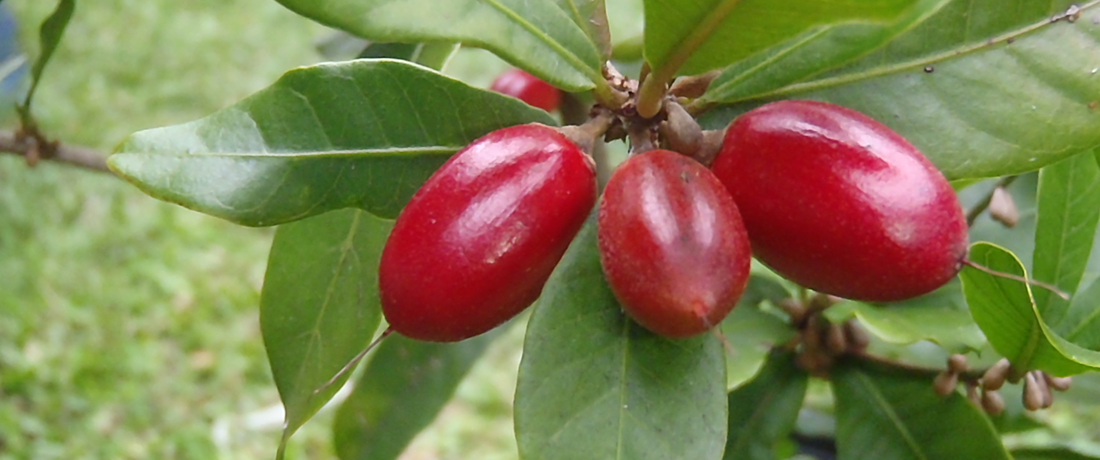 Miracle Fruit – It's a miracle, a fruit that can change sour foods to sweet! Such are the incredible properties of the miracle fruit. The miracle fruit (Synsepalum dulcificum) is a small shrub originating from West Africa, and was discovered by Europeans in 1725, when the explorer Chevalier des Marchais came across it on a botanical expedition in tropical West Africa.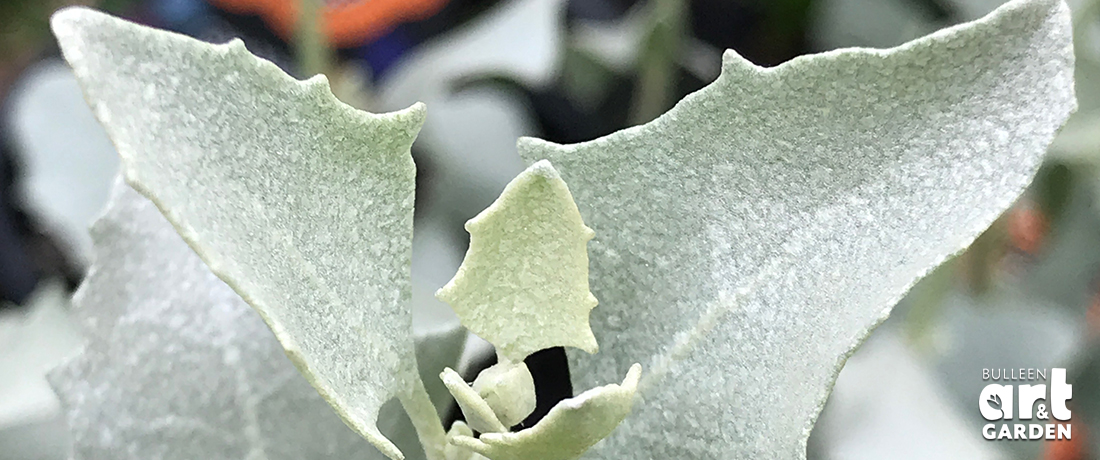 Old Man Salt Bush – The attractive silvery grey leaves are variable in shape and size, and when dried and crumbled are sought after as a salty flavouring for many foods.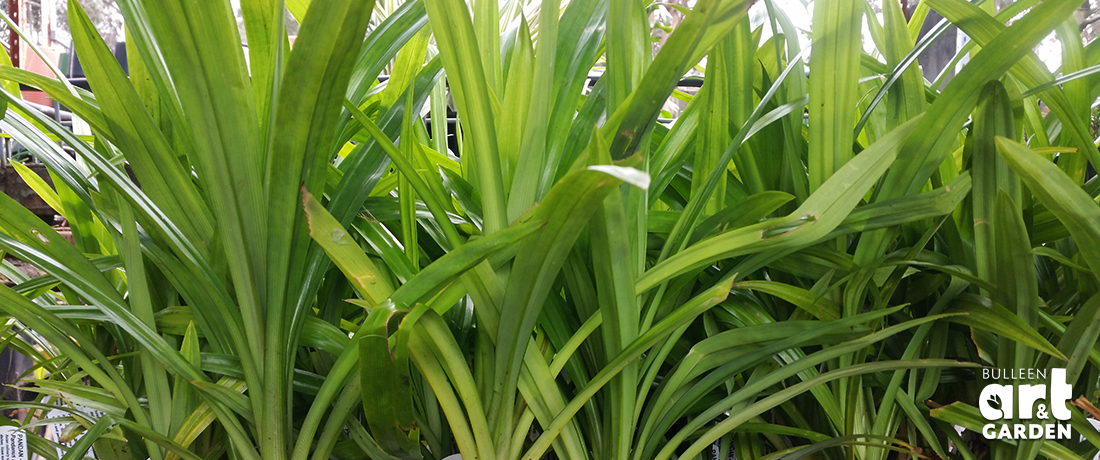 Pandan – Commonly known as Pandan, the Pandanus amaryllifolius is a strappy tropical plant widely grown for its use in asian cooking. It is a low growing plant to 1m with bright green blade like leaves and woody aerial roots.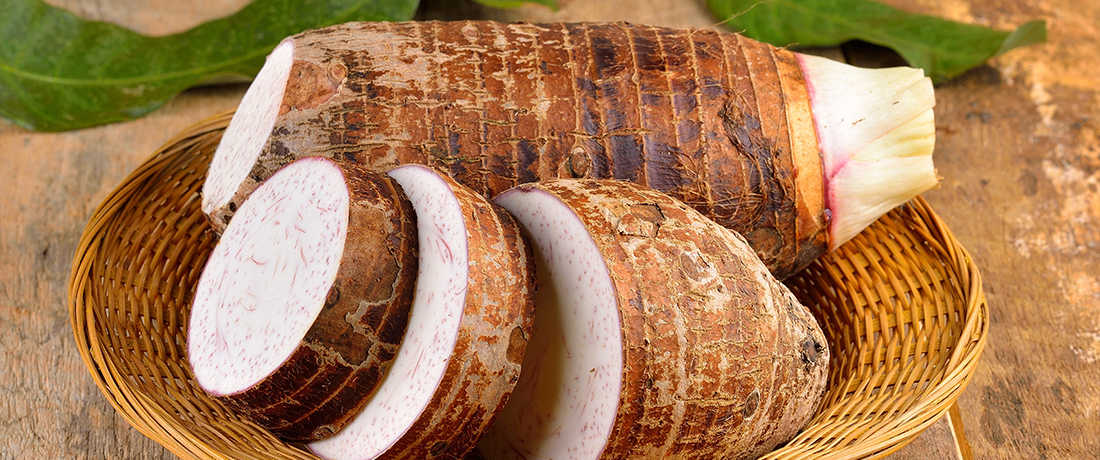 Taro (Dasheen) – A perennial, tropical plant primarily with large arrow or heart shaped leaves. Primarily grown as a root vegetable for its edible starchy corm, but also as a leaf vegetable.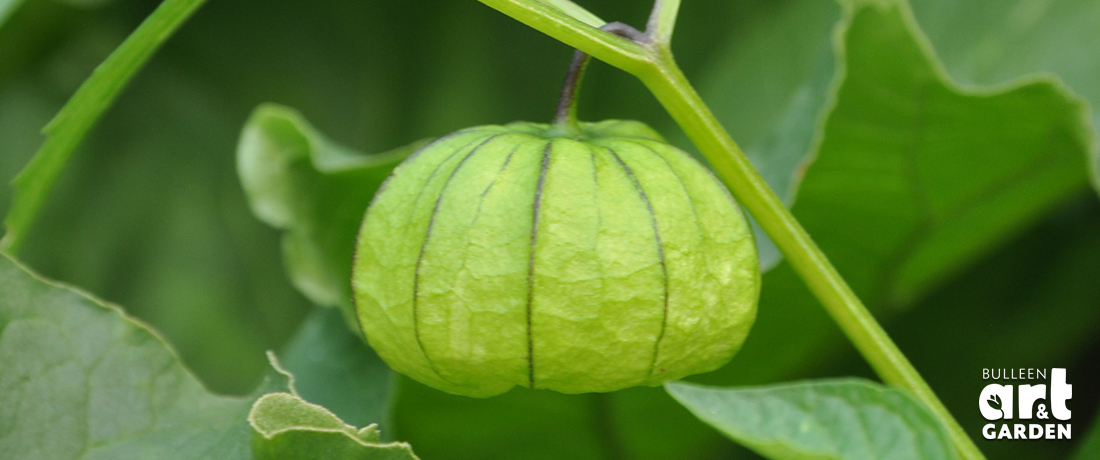 Tomatillo – For those of us who are into our Mexican food, tomatillos are an essential ingredient. Salsa without tomatillo simply isn't salsa. Distantly related to tomatoes and growing in a similar way, they are much easier to grow than tomatoes.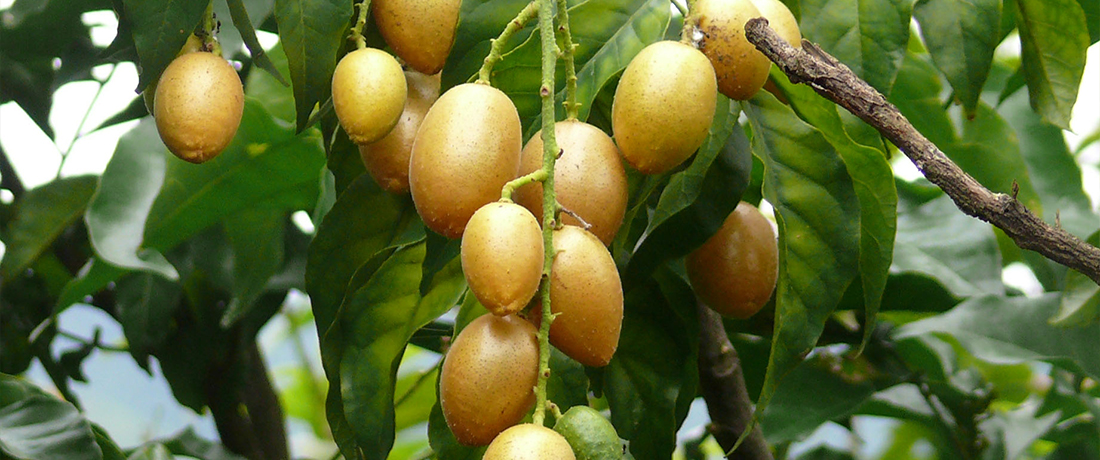 Wampi – Commonly grown in S.E Asian backyards and gardens, the wampi is a slender evergreen tree that can reach 10m in a tropical climate and is grown for its clusters of brownish grape-like fruit. It is high in vitamin C and can be used to make jams, juice and desserts.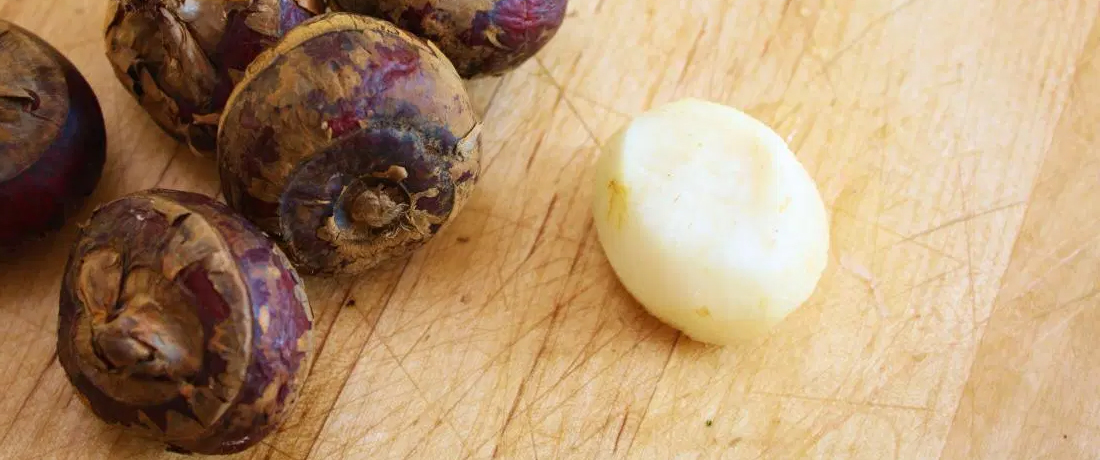 Water Chestnut – An annual sedge growing in water margins and bogs with erect, narrow, tubular leaves half a metre to a metre tall. The sweet corms have a crisp white flesh and a nutty flavour and are highly valued as a nutritious food.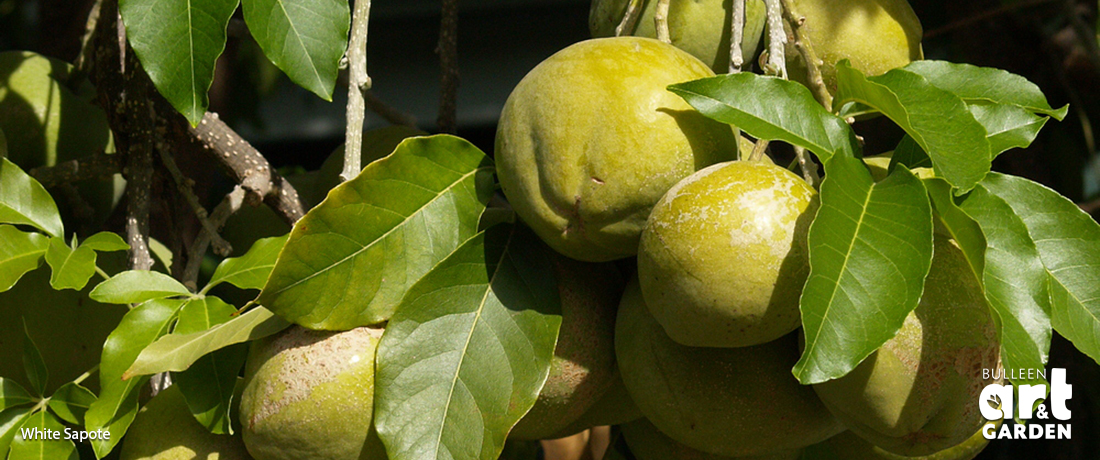 White Sapote – White Sapote is native to the highlands of central Mexico and Central America. The flesh is deliciously sweet with a custard like texture. Very thin skin (it bruises easily) and a round/oval shape. Very high in sugars and low in acids. Generally eaten fresh, but also used in desserts, smoothies or milkshakes. The fruit tastes best when tree ripened, but often falls first.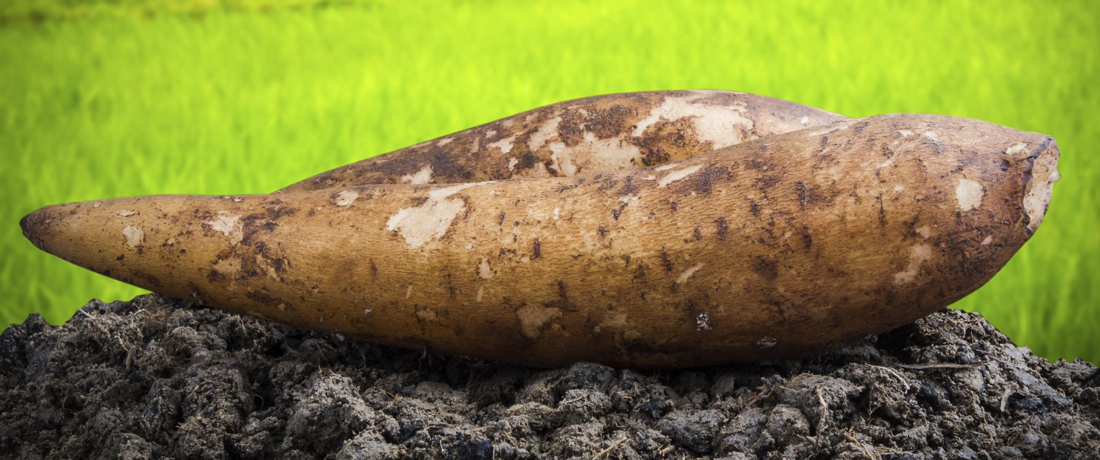 Yacón – Cultivated for centuries in the Andean mountains this root vegetable is relatively new to Australia. Yacón produce two types of roots, the rhizomes which develop just under the soil surface and produce the aerial shoots and the large edible storage tubers which are attached to the rhizomes.