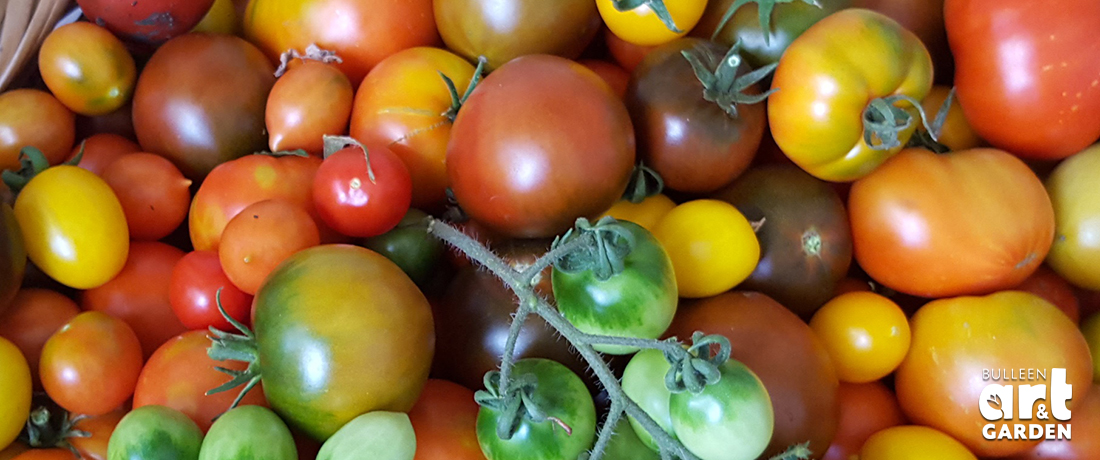 Important note about plant availability.
There are hundreds of factsheets on our website provided for your information. Not all plants will be available at all times throughout the year. To confirm availability please call (03) 8850 3030 and ask for the nursery.
Do you remember the amazing flavours from your grandparent's vegie garden? Why don't tomatoes taste like that anymore? If you are bored by the produce available from supermarkets, heirloom varieties could be just the thing you are looking for. Tomatoes, and many other vegie and fruit varieties, can be exciting to the tastebuds and reminiscent of days of old if you delve into the movement to grow heritage vegies. The large growers have to grow fruit and vegetables that are easy to machine-harvest, keep well under refrigeration and can be transported long distances. When you grow your own fruit and vegies at home you don't need to worry about any of these constraints, so why not get a bit experimental with your selections.
Heritage seed has been saved and used by home gardeners for generations. Also known as open-pollinated seeds, these varieties are ones that have been saved year after year by home gardeners and there are thousands of unusual varieties that have been grown throughout the centuries. Have you heard of beans such as Rattlesnake, Dragon's Tongue or Lazy Housewife? Beetroot comes in many colours other than red, such as the Golden Beetroot, Italian Chioggia and rainbow beetroot. Purple carrots and red celery. It might sound like the stuff of science fiction or, but they are simply varieties that have become unfamiliar to those of us who rely on what the commercial growers give us to eat.
As well as adding an ornamental touch to your patch, some heirloom varieties contain a higher nutrient content than other breeds – like the Purple Dragon carrot, with its superior carotene and antioxidants.
What's so good about Heritage / Open pollinated seeds?
They are usually more hardy
They are often bred to be successful in particular climates, for example, some beans will grow better in Melbourne than in Brisbane.
You can save the seed from the plants you grew and the next generation will be 'true to type'. This means that the new plants you get will be very similar to the parent plant. This is unlike the expensive hybrid seeds that produce large fruited, vigorous and productive plants but the seed saved from these plants often produces plants that revert back to wild forms that may be small fruited and unproductive. This makes it easier for gardeners to pick the right variety to grow in their location, like the Blacktail Mountain watermelon, which grows better in cooler mountain climates.
For the above reason, they save you money! You only need to buy the seeds once. Even better, swap seeds with others who grow heirloom vegies.
You get the most interesting and unusual varieties from seed that you can't get in commercially grown seedlings, like purple cauliflowers, stripey eggplants and apricot tomatoes!
Varieties are kept from generation to generation for a reason, and that includes the marvellous wonderful and incredible flavours!