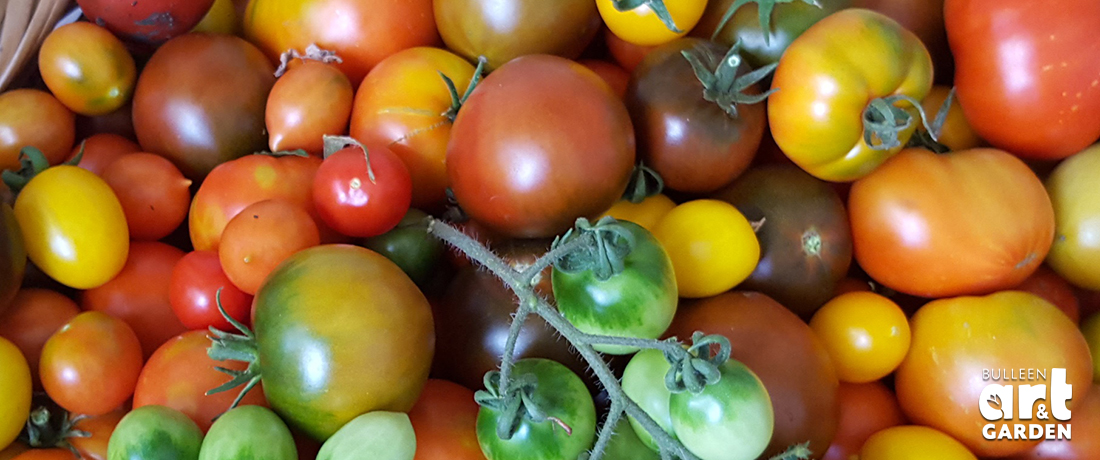 This is probably the busiest month of the year for gardeners. Warmer temperatures and the recent rains make for perfect planting conditions. As you can see from the pic above, it is also Tomato Time! Cup Weekend is traditionally the ideal time in Melbourne to get your tomatoes into the ground. In the rest of your garden, plants are either busily flowering or pushing out new growth. Birds, spiders, lizards and ladybirds are feasting on aphids, whiteflies and other sap sucking insects that love to feed on new spring growth. Allow predators to thrive in your garden by reducing or eliminating spraying, planting lots of flowers and creating a diverse and nature friendly garden.
Mulching
One of the best things you can do is to mulch thickly (at least 4cm thickness). Before you lay this mulch ensure the soil is wet, as dry soil can be very hard to re-wet once the mulch layer is on top.
If math isn't your thing, use our calculator to work out how much you need.
Mulch can be either a feeding mulch, such as pea straw and lucerne mulches, ideal for around fruit trees and in vegie gardens; or a blanket-type, such chipped timbers and bark, which is longer lasting and more suited to permanent plantings. It's also a very good idea to apply a layer of mulch to potted plants, as dried out potting mix can also be very difficult to re-wet. Pebbles can be a good idea for pots as they are attractive but remember they don't do anything to feed the soil.
If the water is not soaking through the soil when you water it, you must re-wet it first with a soil wetting agent. Click here for more detailed mulching information.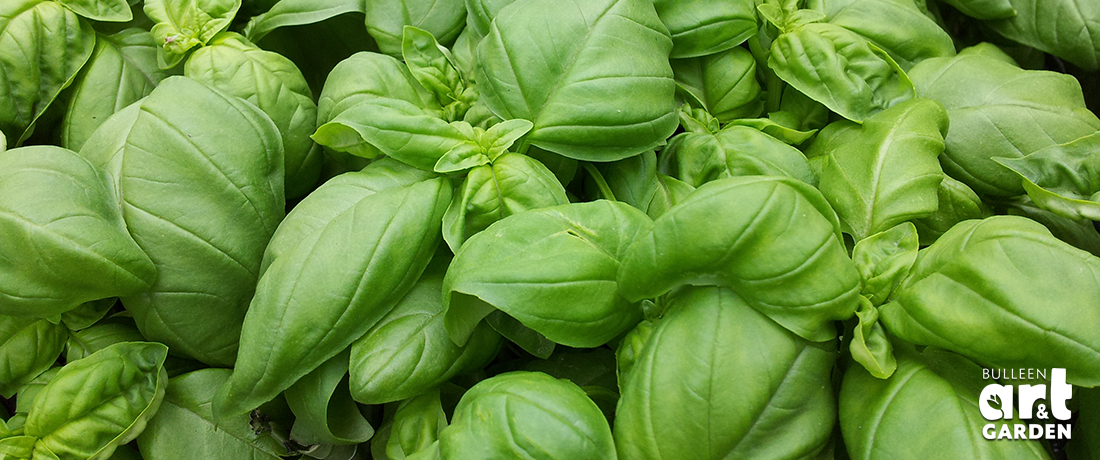 Edible Gardening
Click here for a full list of herbs, fruit and vegies that can be planted in Melbourne this month.
Put in everything that loves the heat to grow well. The first thing that comes to mind is basil. Any cold nights and cold soil will set this plant back so feel free with planting basil from mid October, through November until January.
Passionfruit, bananas, avocados are all heat lovers and will really take off if planted, fed and watered well now. (Greywater is fine on these guys).
It's not too late to plant all the wonderful warm season annuals like eggplant, corn, tomato, chilli, pumpkin, rockmelon, watermelon and capsicum. Get in now or wait until next spring, as they like warm soil and need a long growing season to perform.
Salad greens are a must over summer, and work best when you plant some every month (called 'succession planting'). Harvest the older leaves from many plants rather than harvesting whole lettuce. Then you've always got some new plants, ready to pick plants and the older plants to harvest whole when they start to lose vigour. Compost or give to chooks lettuce plants that are 'bolting' (forming stems that will flower then seed) as they go bitter at this point. Otherwise let them self seed in the garden or save the seeds of 'open pollinated' heirloom varieties.
Almost everyone wants to enjoy the flavours of coriander and rocket in the warmer months, but guess what, they don't enjoy the warmer months. So, you can get around this by planting them in a morning sun or dappled shade position and pulling off the flowering stems. You'll get more to eat from them in this way. When you do let them seed, they'll reward you by popping up in your garden at the right time every year, which is autumn and early spring. Coriander flowers also are great for attracting beneficial insects to your garden at just the right time, now!
Edible Companions
Also plant some other beneficial attracting plants (to keep those pesky aphids, whitefly and others pests under control) like alyssum, marigold, phacelia, daisies and flowers of parsley, dill and parsnip. For more companion planting idea check out our gardening fact sheet Companion Planting and companion planting posters available in the shop.
If you haven't already put in zucchini and cucumber, do so now. In fact put some more in if you already have at the start of spring. These plants (cucumber especially) will lose vigour and productivity as they get older, becoming more prone to mildews. So it makes sense to 'succession plant' these guys too, perhaps two plantings two months apart. You can hot compost the older plants when they become unproductive and diseased, with the happy feeling of seeing the second planting now growing and producing marvelously.
You can also put in the usual suspects now like celery, corn, beetroot, leek, spring onion and all your favourite herbs!
Watering Your Edible Garden
Watering is a must for most productive vegies and trees. Keep your soil moist by mulching and having plenty of organic matter in your soil. Greywater is fine for your trees and vines, but you'll need to look at other 'safe' water to harvest for your herbs and vegies.
The number one plant in Victorian vegetable gardens would have to be the tomato. Easy to grow… and very easy to eat, it's little wonder they are so popular. To get the best yields, there are a number of tips which are worth noting when growing tomatoes. Make sure your tomatoes are the most impressive in your neighbourhood this year. Click here for all the info you'll ever need on growing fat, red, juicy beauties.
Planting to Enjoy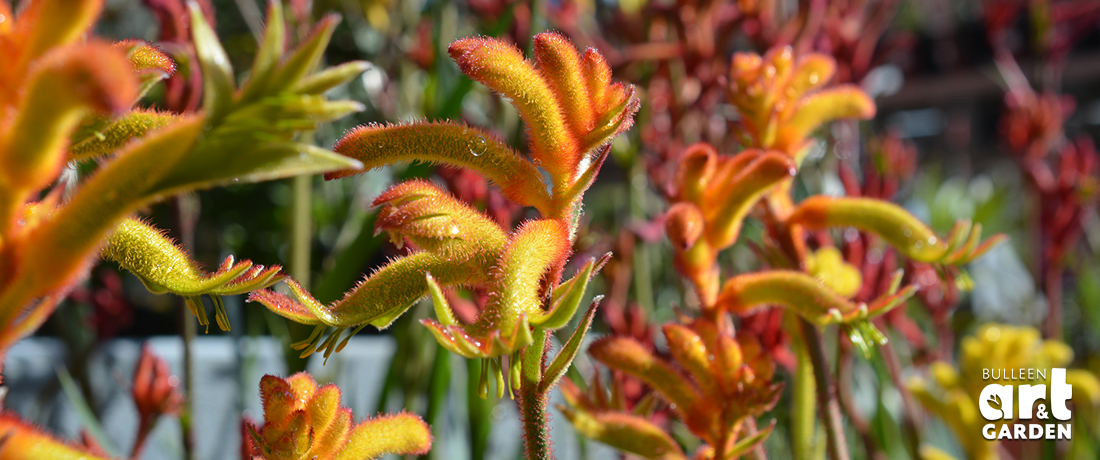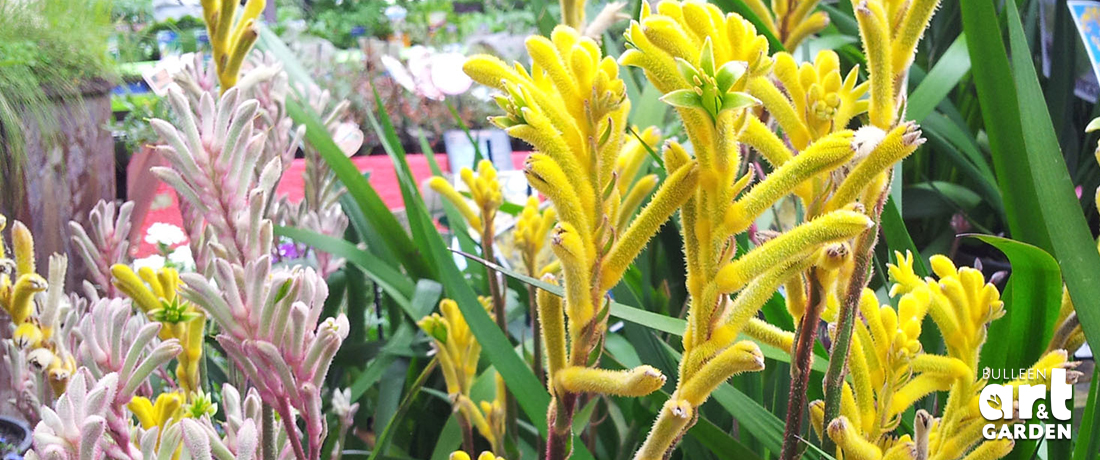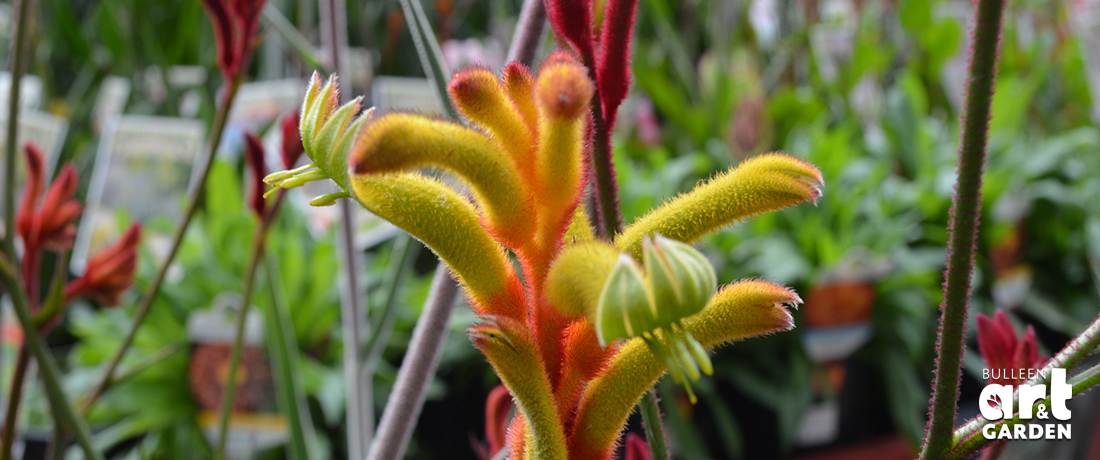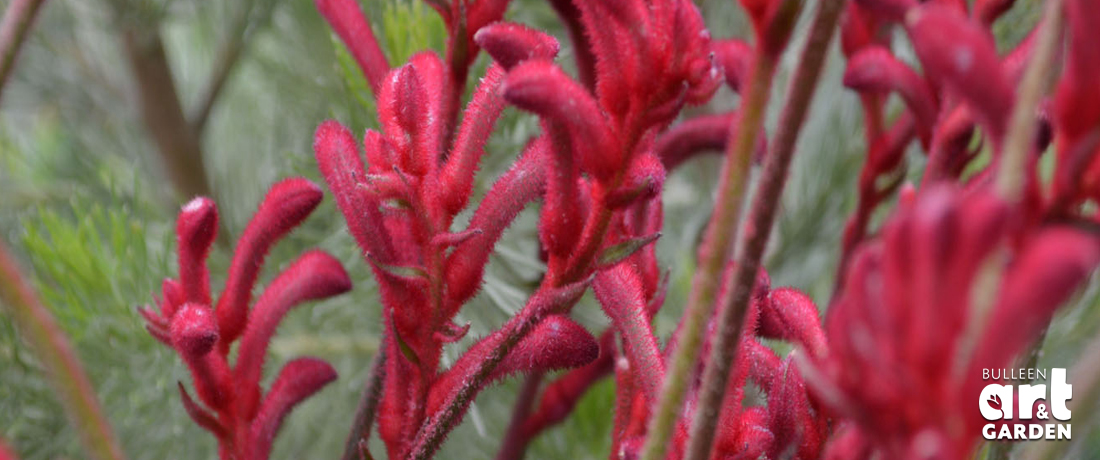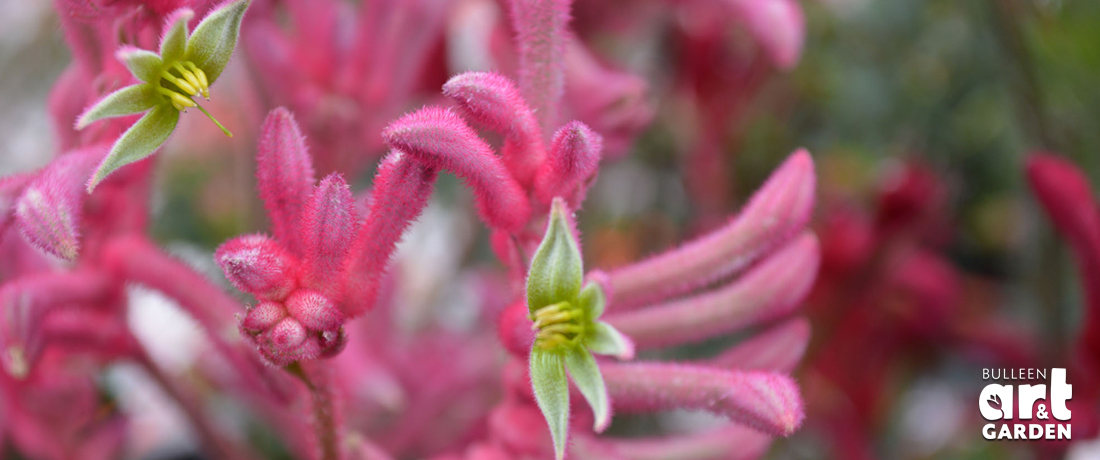 With Christmas coming up quickly, brighten outdoor entertainment areas by planting some summer flowering shrubs and perennials. Plant annuals in pots to liven up patios and balconies. Plant summer – autumn bulbs such as Hippeastrum, Belladonna Lilies and Nerines.
Roses are looking fabulous in flower, and now is a good time to select for colour and fragrance. Hydrangeas and Hibiscus are coming in throughout this month. There is also a large range of perennials, many of which are drought hardy and low maintenance, such as Euphorbias, Lychnis, Salvia and Limonium and are wonderful mixed through vegie garden beds or mixed borders. So, your perennial garden does not have to be a high maintenance and water-demanding garden!
There are also many wonderful ornamental grasses to select from to add form, movement and foliage colour and texture to your garden. These can look fantastic inter-planted with indigenous wildflowers such as blue Linum, yellow Billy Buttons, Brachyscome Daisies and Chocolate lilies. Many grasses have their own beautiful flowers, such as Dietes, Orthrosanthus, Diplarrena, Dianella and Kangaroo Paws, so your hardy summer garden does not need to be drab or lifeless. Grasses are also very important to populations of pollen-bearing insects, butterflies and frogs, providing food sources and habitats for these important creatures that need looking after. And lastly, don't forget succulents -the toughest number of all. We have a wide range of these interesting and fun plants, most of which need minimal care. These plants fascinate kids, so stimulate their interest in gardening. Plant a Propeller Plant or Flapjacks for fun, and enjoy this month in your garden.
November is a good time to buy Aquatic plants, many of which are emerging from their winter dormancy and will flower over the next few months. We have Water Lilies, which provide shelter for fish and frogs to lay their eggs and also cool the water, blocking light to help control algae. Iris, Papyrus, Water Poppies and Rushes are all decorative plants for the water surface and margins of a pond. For every square metre of water area, plant one waterlily and one or two of these decorative plants, plus three oxygenating plants. The latter are fully submersible plants, which compete with algae for light and nutrients and are essential in keeping water clear as well as raising oxygen levels for fish. For more information, check our Aquatic Plants Factsheet.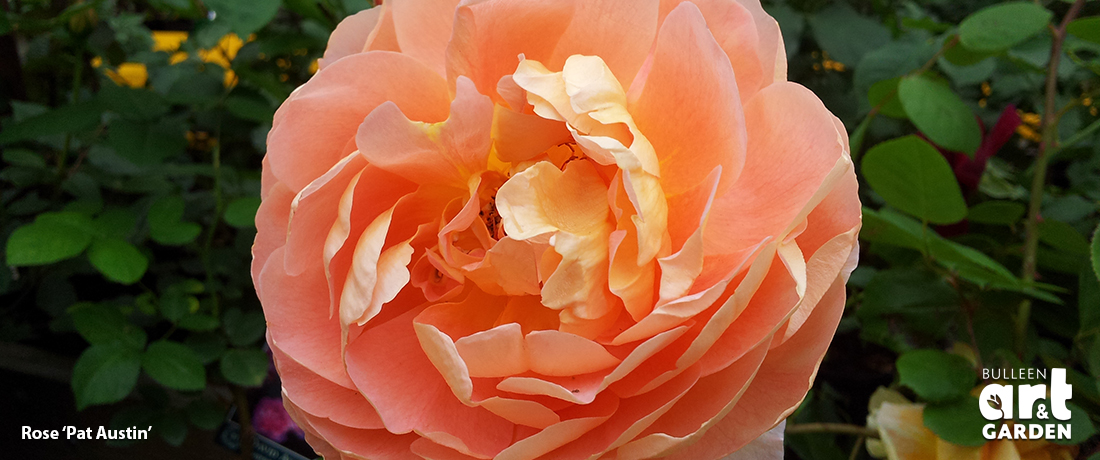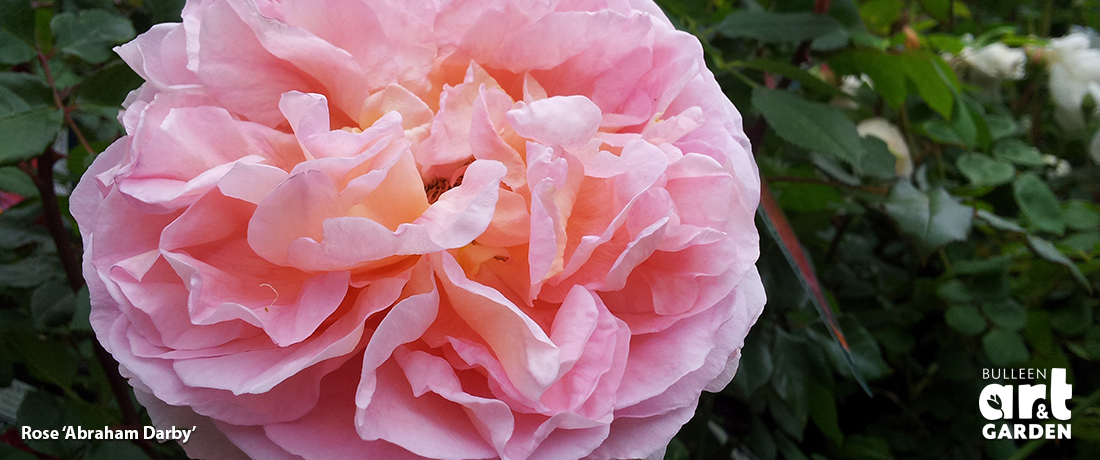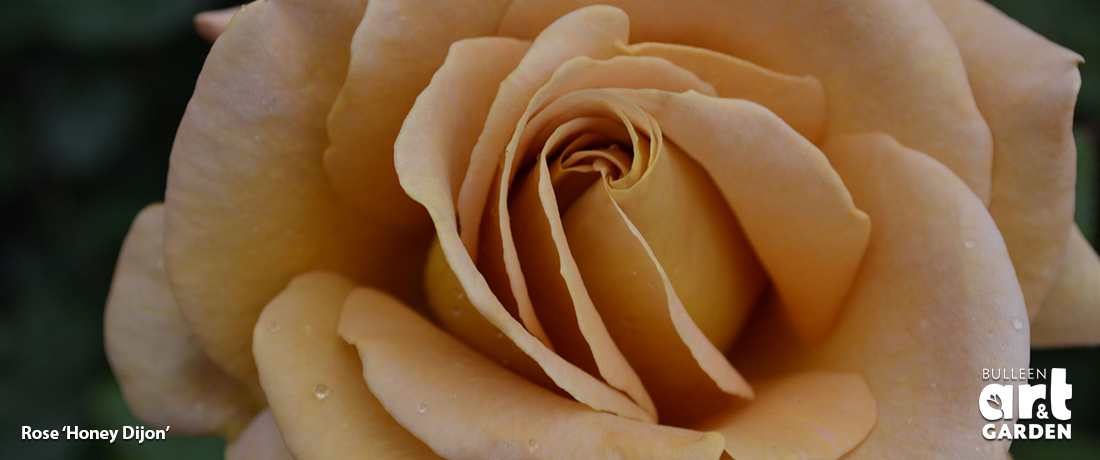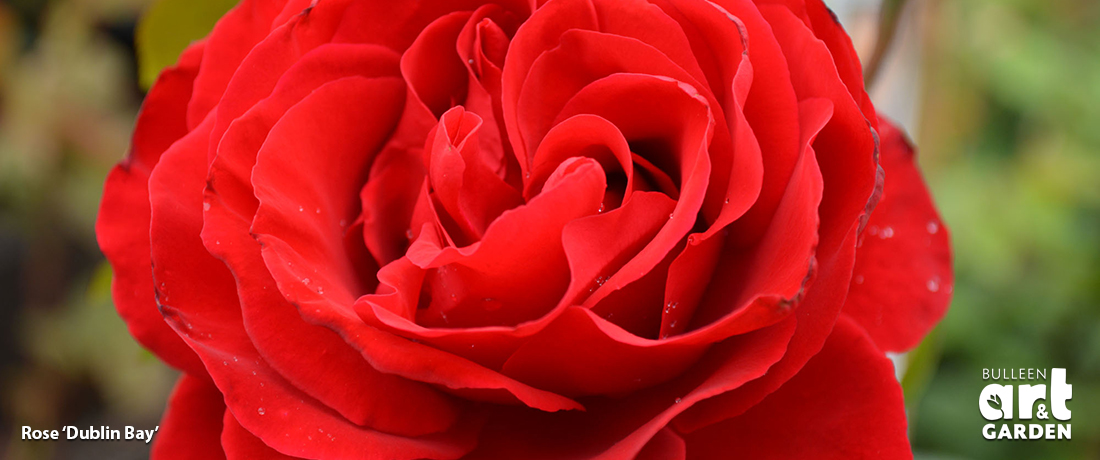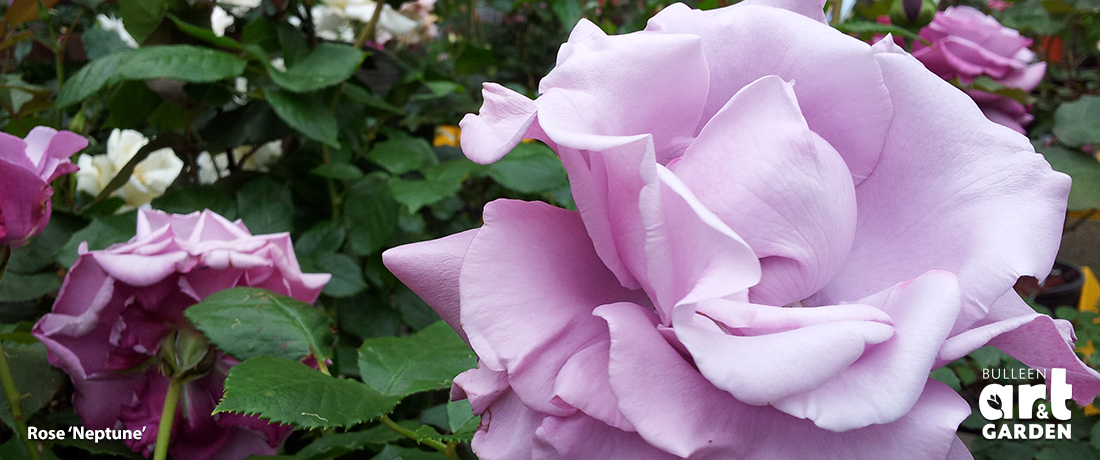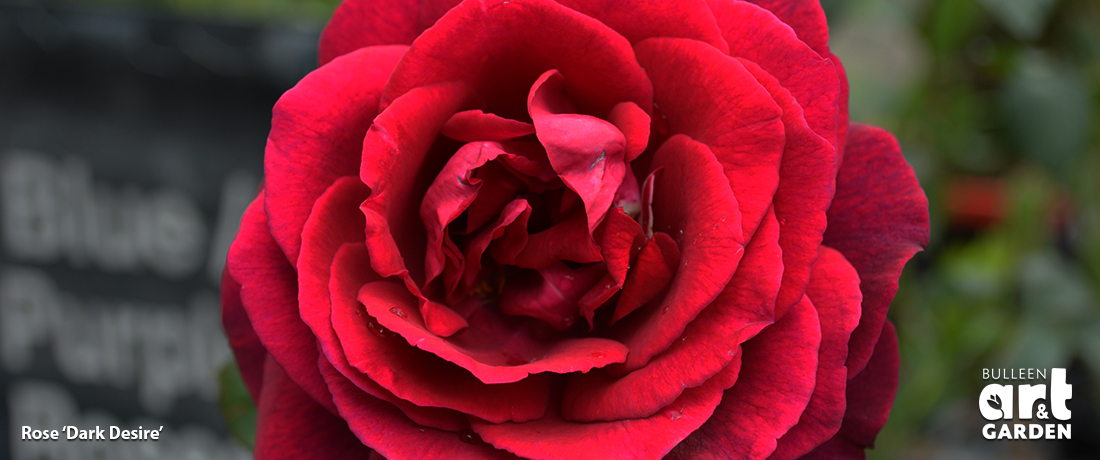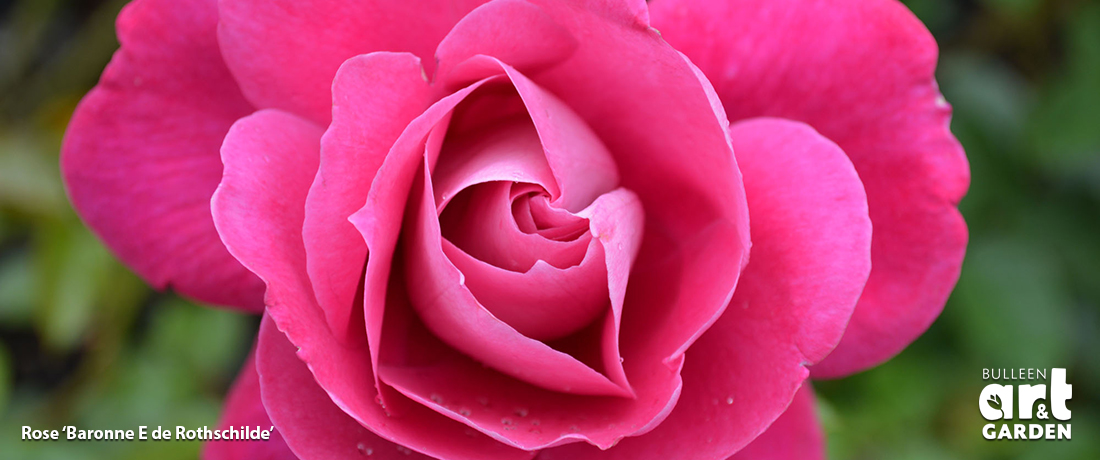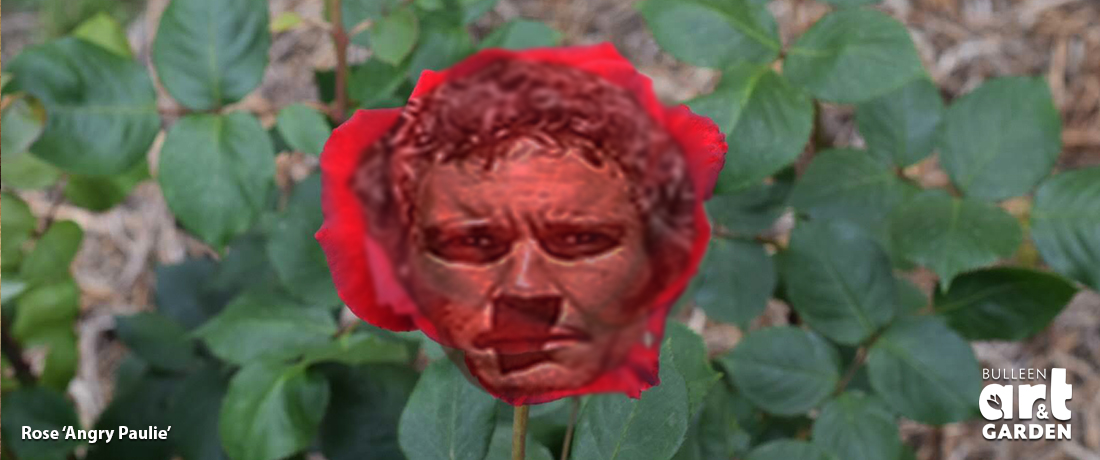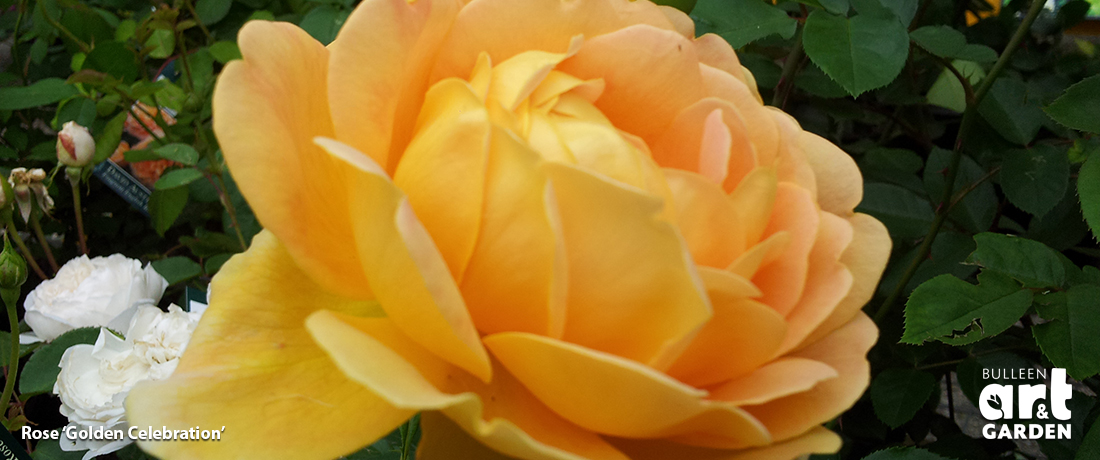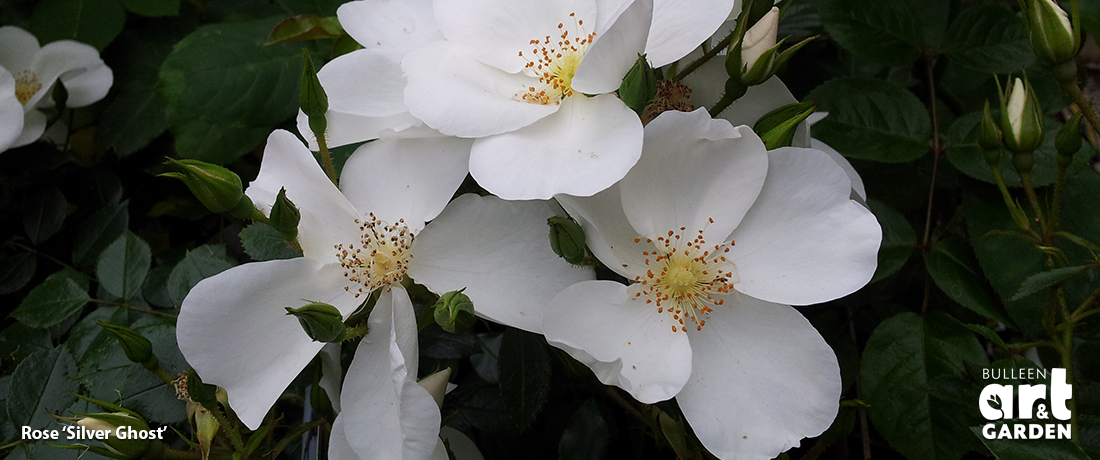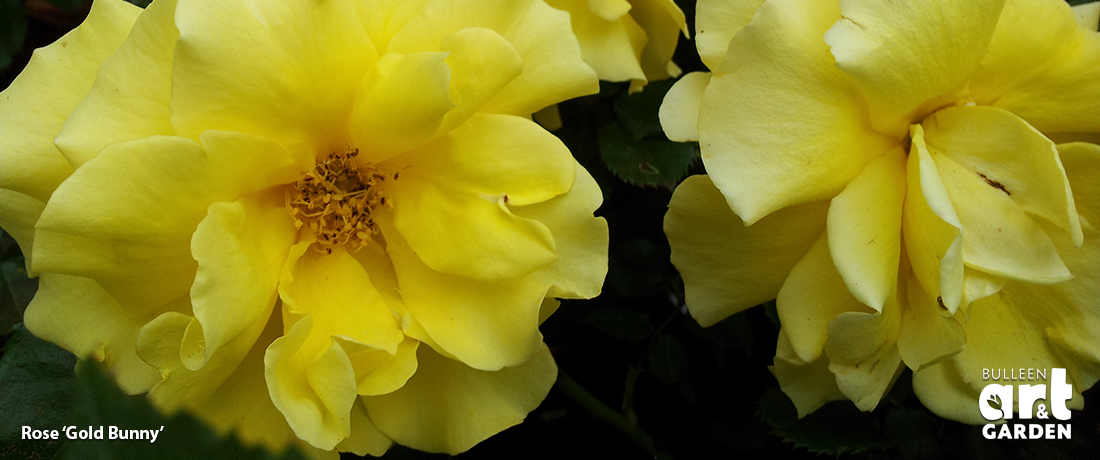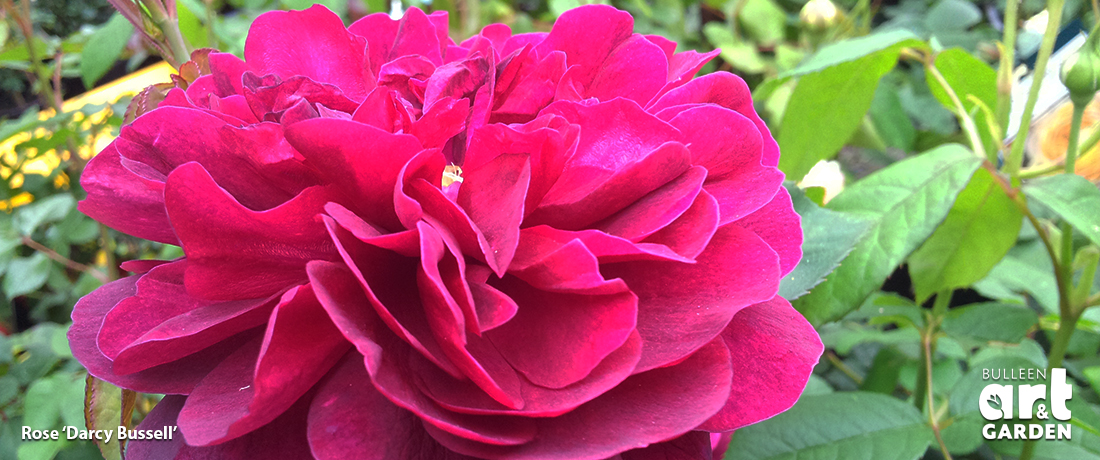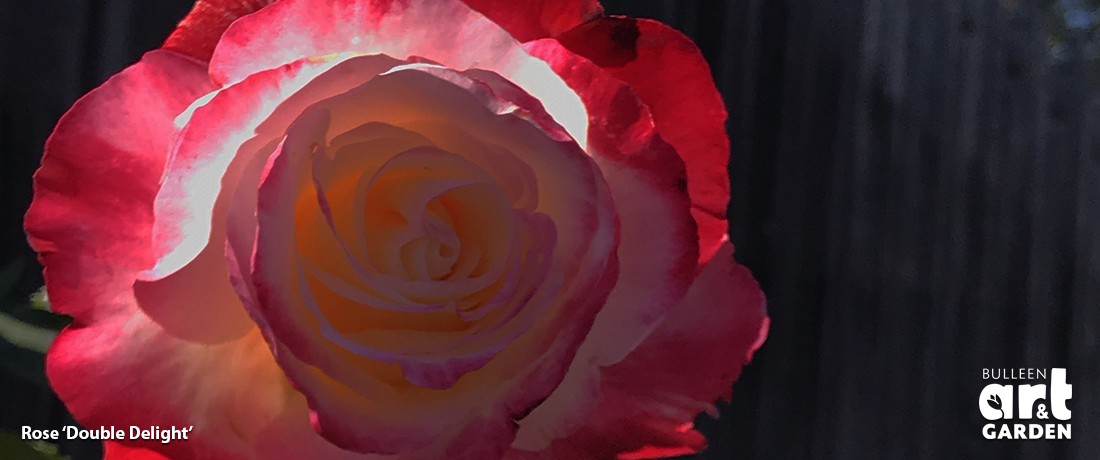 Rose Baronne e De Rothschilde

Make sure you check out the range of roses in full bloom now at Bulleen Art & Garden. It is also a good time to feed your roses. Keep a close eye out for aphids on fresh young growth. We no longer spray aphids at BAAG, allowing natural predators to keep them under control. We released predators beginning in 2013 ago, and now have achieved a nice balance where we just let nature do its thing, and it all seems to work well. Keep your roses blooming by regularly dead-heading the spent flowers. This can be done by snapping off the dead blooms, but if you prune back to the next healthy leaf-junction, this will encourage roses for the next flush. Avoid overhead watering as this can exacerbate fungal problems. Watering early in the morning is better than in the evening. Remember that roses grown in healthy fertile soil are really very drought hardy so water deeply only every so often.
It's a good time to lightly prune your Azaleas and Camellias. Prune Jasmine, Wisteria and other spring flowering plants that have finished blooming. Large – flowered hybrid Clematis may be pruned now by 1/3 to encourage a second flush of growth and flowers. Tie up taller growing perennials. Some Australian plants that have finished blooming, such as Acacias, Banksias, Thryptomenes and Boronias, should also be trimmed back to avoid the shrubs becoming 'leggy'.
Aphids
Aphids come in all different styles, but he ones most common in the home garden are the soft bodied, easily squashed green aphid and the harder to manage black aphid. Both can explode in numbers and are best managed using natural predators. We have used these effectively in the nursery for years.
Thrips
Thrips begin to cause problems now as the weather warms up. Thrips are tiny insects that attack a wide variety of plants including fruit trees, vegetable crops, roses and other ornamental plants. They attack the flowers, fruit and foliage causing considerable damage. Leaves may appear to be finely mottled with a silvery appearance. Thrips tend to feed in protected dry areas like under the leaves or in unopened flower buds so control can be difficult. Contact sprays such as timed release pyrethrum are effective without being environmentally damaging. Thrip populations seem to vanish almost as quickly as they appear as their presence is very weather dependent.
Azalea Lace Bug
This month the adult Azalea Lace Bug will be making its presence felt. Check the underside of your Azalea leaves for a small (around 4mm) bug with mottled, transparent wings. These little critters suck the sap out of the leaves causing finely mottled white or greyish leaves with brown, sticky spots of excreta underneath. Healthy plants, growing in the right environment will be less likely to be infested by pests. Therefore, it is best to plant Azaleas in a position with morning sun, well – drained, humus – rich soil that is neutral to acidic. Also regular top ups of compost, fertiliser and remember to prune on a regular basis. We have a fact sheet on Azalea Lace Bug – with tips on what to look for and control measures you can take.
Codling Moth
This month Codling Moth attacks Apples and Pears. The moth lays its eggs on leaves and immature fruit as flowering finishes. The hatching caterpillars then burrow into the fruit. If you have had your pheromone traps up for the last month or so you should find a much reduced problem this season. However, as a last ditch effort to protect your apples and pears you can try Yates Success, following instructions carefully. Make sure that any infected fruit is removed and destroyed. Hessian sacking or corrugated cardboard tied around the trunk of the tree may trap the larvae moving up and down the trunk. The larvae tend to hide in the cardboard and hessian, therefore remove and destroy any larvae trapped. This will help in following seasons. For more information on Codling moth and ways to control it, look up our Codling Moth and Oriental Moth Factsheet.
For the Kids
With Christmas not too far away, a potted gift is always a welcome gift for teachers. Start now with small terracotta pots. Let the kids paint them and then pot up a flowering seedling. One punnet of seedlings will yield at least 6 plants, so it is an economical way of giving lots of personal gifts to lots of teachers.