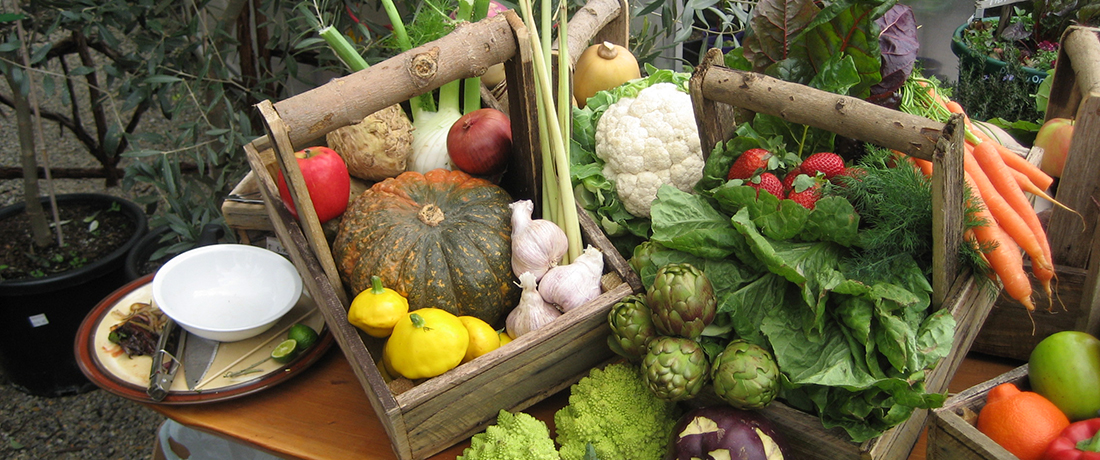 Gluts, gluts, gluts. Funny word, but gluts in your produce garden are rather unfunny if you can't get rid of the excess. It's a familiar story: joy as we watch the new season's vegetable and fruit crops starting out healthy and abundant, and our disappointment with the waste when crops become over-productive.
So if you're sick of eating zucchini slice for dinner every night, and need some ideas about how to stop those tomatoes sagging on the bench, the peaches from piling up, and getting rid of the rocket before it goes bitter, then read on!
Meet and Swap
One of the best ways to offload your excess fruit and vegetables is a vegie swap. This is usually a community run event, where no cash changes hands. You bring your excess produce to the "swapping table" – whether it's a bag of lemons, a box of tomatoes, bunches of herbs, eggs, silverbeet… anything you have too much of! You then pick up some of some of the other produce on the table in return. It works especially well when the swappers are growing different things and the table becomes a feast of many home grown organic varieties.
You are limited only by your imagination – people swap produce as well as recipes, gardening advice and stories, jams and preserves, seeds and seedlings, and cuttings.
The neighbourhood vegie swap can also be a regular opportunity for residents to meet up, share a cuppa from the thermos and talk to people they otherwise might never have met!
BAAG holds its own well attended vegie swap on the third Saturday of each month – click here to sign up for email reminders The BAAG Vegie Swap also has a Facebook page at https://www.facebook.com/baagvegieswap/.
Well cooked and preserved
If you're handy in the kitchen, making batches of treats is a good way to use up your excess. Some of my favourite recipes include: pesto (for any abundant leafy greens or green herbs such as basil, coriander and parsley, plus veg like broad beans and artichokes); plum cake – use a sponge recipe and drop the halved plums in before baking; and crumbles made with berries, apples, rhubarb, pears, peaches, plums, apricots…
For all year round eating, you can't beat preserves and sauces. BAAG has a swag of classes throughout the year dedicated to preserving fruit and making sauces (the tomato passata day is very popular, so get in quick!)
Something for nothing… but a good feeling
If your local primary school runs their own independent kitchen garden and cooking program, chances are they would welcome your excess produce to use in their cooking classes while they wait for their garden to start producing. The Stephanie Alexander Kitchen Garden Program is also run in schools all over the country – look at this page to find one near you
Smart Planting
You can also try to avoid creating gluts when you plant. Who really needs to plant twelve capsicum plants of the one variety in their vegie garden each year? If you're like me and only want to plant four but don't want to waste the other seedlings, you'll put them in the ground or a pot anyway. Then you have more than you can deal with at harvest time. One great way to avoid this is to split the vegetable punnets up and share the seedlings between neighbours, friends, family, community groups, workmates etc.
Talk to the people you know who love to garden, and visit the nursery together; pool your funds then split and divide the seedlings. This way you only plant what you will eat. You'll also have diversity in your garden because you can mix varieties. A community gardening group is a great resource for things like sharing seedlings – for inspiration read this factsheet about starting one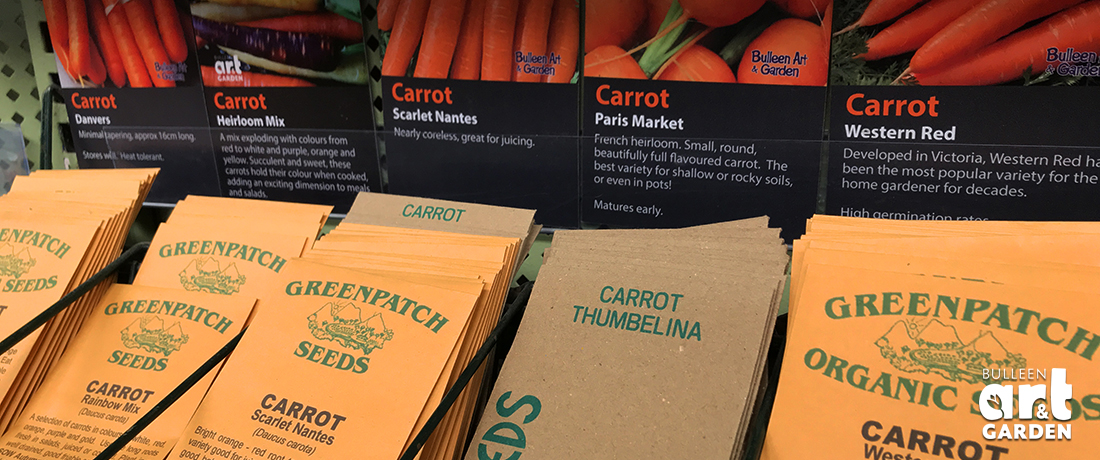 Sow the seed
Another clever way to avoid planting too many of one thing is to raise your produce from seed instead of buying punnets. This is also more economical. A pack of say, 50 seeds, might be worth around $4, and a punnet of eight seedlings is probably the same price or more. BAAG has a wide range of produce seeds in stock all year round.
Gather your gardening pals and buy packets of a few varieties of the things you all love to grow and eat, and get propagating! If everyone raises a few different varieties, you can all swap seedlings when the time comes to plant. Then save your own seed and swap again! For more tips on growing from seed click here
Good luck!